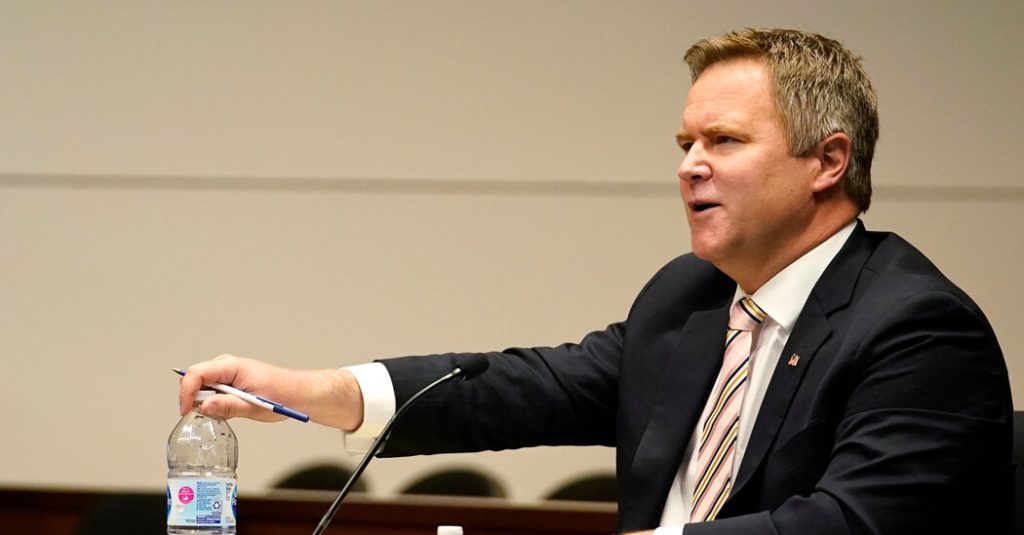 Capitol Riot Defendant Lawyer, John Pierce, Has Disappeared for a Week
"I'm like Gerard Butler in '300,'" Mr. Pierce said in an interview before dropping out of sight, comparing himself to the action star who played a Spartan king. "I'm in the hot gates at Thermopylae, holding the pass against the million-man Persian army."
While the government has not yet weighed in on the merits on his claims, prosecutors did express concern in their letters filed on Monday about the young associate, Ryan Joseph Marshall, who has been standing in for Mr. Pierce at the hearings he has missed.
For one thing, Mr. Marshall is not a licensed lawyer, prosecutors said, and has taken actions on behalf of clients "that he is not permitted" to take. Moreover, they went on, it remains unclear if and when Mr. Marshall will be able to get his law license given that he is under indictment in two criminal cases accusing him of corruption, theft and fraud in Pennsylvania.
Mr. Pierce's situation is not his first encounter with personal and professional setbacks. Last year, his law firm nearly collapsed in a swirl of debts and resignations. Then his most prominent client, Kyle Rittenhouse, the young man charged with murder at a racial justice protest in Wisconsin last year, fired him in a highly public spat that included allegations that a charity arranged for the defense had engaged in financial improprieties.
His work in the Capitol cases began just after the attack when he took several members of the far-right nationalist group the Proud Boys as clients. He has also been hired by L. Brent Bozell IV, the son of a prominent conservative commentator, as well as by a Florida pastor and a Minnesota pub worker.
In recent weeks, however, at least two clients have fired Mr. Pierce, complaining that he seemed unresponsive and appeared at times to be unversed in the details of their cases. Last week, the wife of yet another client, Kenneth Harrelson, a member of the Oath Keepers from Florida, sent a letter to her friends and associates, complaining that her husband was having "issues" getting Mr. Pierce "to do his job."