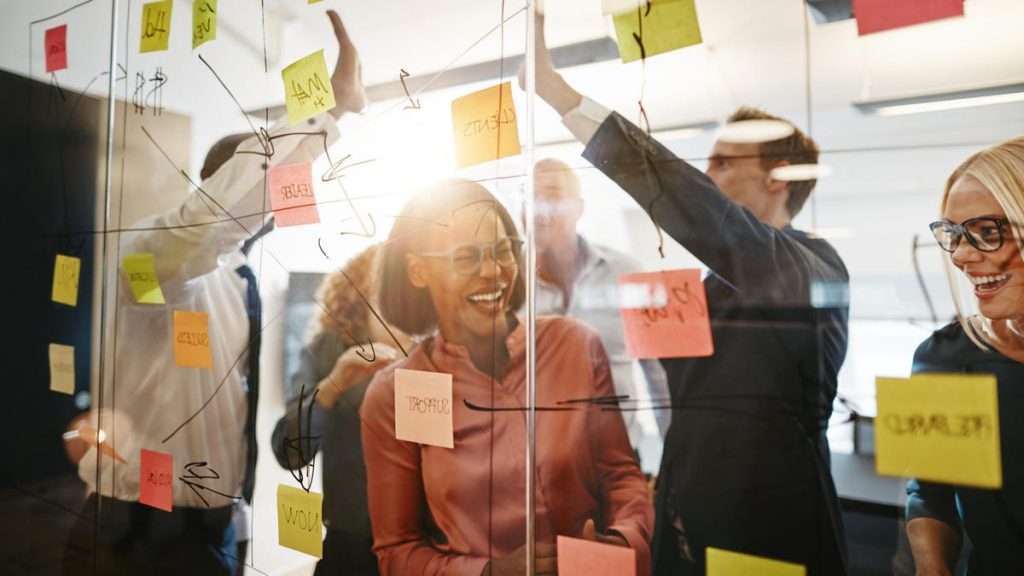 Can You Have Great Meetings Without A Professional Facilitator?
When was the last time your organization had a great meeting?
This question tends to lead to a far-off stare and a long moment of reflection. It can be very challenging to recall when your organization had a good meeting, never mind one that was great.
However, after mentally scanning back through the year, the answer that one arrives at is usually when some outside expert came in to run a meeting. This expert is typically a professional facilitator or someone in another consulting realm (like fundraising, product ideation or human resources) with a strong complementary background in group facilitation. And, inevitably, the meeting that one remembers as being exceptionally well run was also one that was exceptionally important. This might be an annual retreat or a strategic planning session. Organizations seem to believe that they really need to get a few meetings right over the course of a year, but the rest can languish.
Magic Meeting Skills Of Professional Facilitators
The person who ran that exceptional meeting probably has years of facilitation experience, lots of tricks up his or her sleeve, and likely spent hours and hours preparing for the meeting behind the scenes. (The secret to facilitating a great meeting is often the unseen time that one puts in before it starts.) It can seem like a magic trick: someone breezes in, pulls a rabbit out of a hat with a few hours of great meeting facilitation, and then leaves in a puff of smoke! When the smoke clears, the group can remember the trick fondly but doesn't possess the skills to reproduce the magic when it's later needed.
Of course, facilitators and consultants come in for specific, focused assignments. Their mission is to get the project done. To do that, they bring special templates, sticky notes, easels, collaborative technology tools, brainstorming activities, consensus-building techniques and the like. It's like a flash flood where the organization has one or two great, fertile days of meetings and then goes back to the dry, fruitless gatherings that plague it for the rest of the year.
This pattern tends to be a perfect metaphorical case of giving someone a fish and providing a meal for a day as opposed to teaching someone how to put food on the table over the long-term.
Internalizing Everyday Meeting Skills
This conundrum is true of most consulting, of course. Consultants are habitually brought in to solve problems, not necessarily to teach others to fix them on their own; those are different approaches. If an organization doesn't have a specific expertise or skill set, then it makes sense to bring in an expert. But while there is a whole universe of consultant expertise that organizations need occasionally, running good meetings is something that should be a permanent capability.
Yes, there are certain crucial meetings that cry out for outside, expert facilitators. But there's a far bigger demand for internal facilitation skills to make organizations' everyday meetings more productive.
Indeed, facilitation shouldn't be seen as all or nothing; it need not be a binary where you have one or two well facilitated meetings per year and the rest are inexpertly facilitated. Instead, consider what your organization would be like if all of your meetings were even marginally better because your employees have more facilitation expertise themselves. What if every manager had at least some of the magic tricks and techniques that an outside facilitator has? What if a little bit of facilitation training meant that all your meetings were twice as good? Knowing that most managers have no meeting facilitation training, making significant strides here isn't a huge challenge.
So, by all means, bring in an outside expert who has a full toolbox of skills when you're having an important strategic planning meeting, visioning session or an executive retreat. But, at the same time, it pays to think about what happens each of the hundreds of other days every year. To that end, ask that facilitator or consultant who is running your strategy session if he or she can leave behind some tips, tricks, and techniques to help you through all the days when you don't have an expert in the room. Adding a layer of meeting skills training on top of the professional facilitation means that the organization stands a better chance of following through on the results of that rare, great meeting. And it certainly never hurts to have more meeting magic inside your organization.