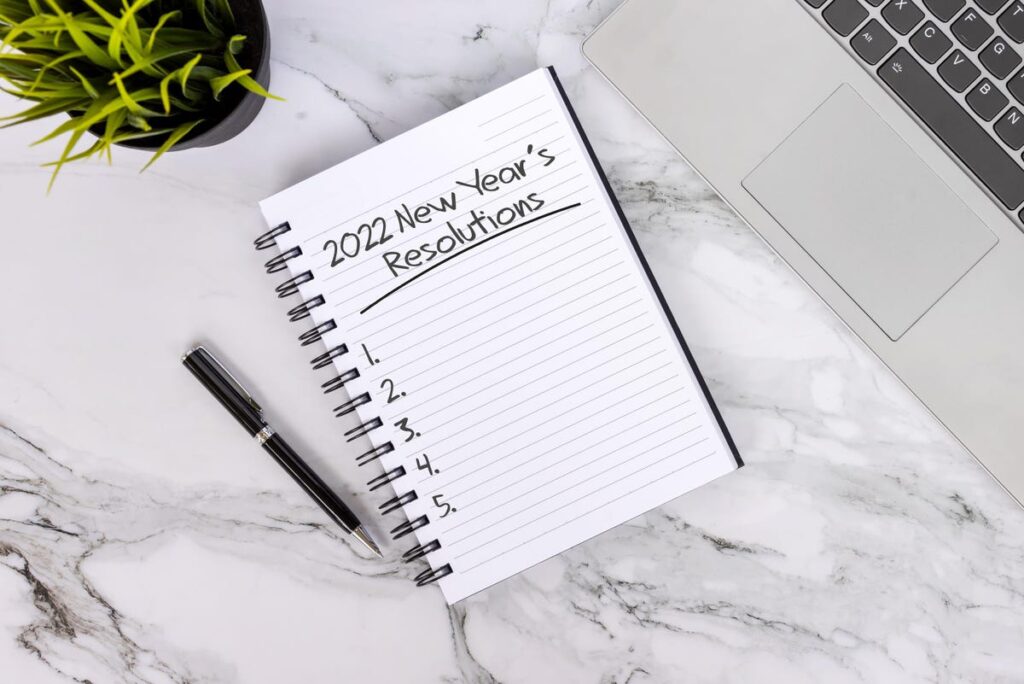 Can New Year's Resolutions Help Attract High-Paying Clients?
Many people wonder if making New Year's resolutions is a good idea or a waste of time. This column arrives to praise resolutions, not to bury them.
One organization that advocates resolutions for its 300,000 members is Toastmasters International. Since 1924, Toastmasters International has helped people from diverse backgrounds become more confident speakers, communicators and leaders.
"New Year's resolutions are a good idea for three reasons," says Margaret Page, 2021-22 international president. "One: People had adequate time to reflect on the changes they desire (we all know January 1 is coming versus 'I'll start on Monday or tomorrow' syndrome). Two: Clear demarcation of when the action, habit, or ritual is to begin on January 1. And three: Energy around people collectively creating resolutions or changes that are specific to them. A success plan has a clear desired outcome and a clear start and requires support to get desired results."
Page, of Delta, British Columbia, Canada, is the seventh woman to serve as international president of Toastmasters. As president, she is looking forward to honoring the rich traditions of the organization and shaping its future as it stands on the verge of its second century.
Ah, maybe resolutions are good for many, but keeping resolutions is a challenge.
"You keep resolutions by having accountability partners to hold you or remind you of your goal and why you desire it," advises Page. "Focus on desired outcome and set yourself up for success. Make success easy. If your goal is to be fit, make sure your fitness gear is easy to grab and that you have blocked off times to work out. If your goal is to lose weight, remove all foods from your home that don't serve you. Keep healthy snacks like raw carrots and peppers easy to get. If your goal is to be a better communicator, join a Toastmasters Club that meets the day and time that works for you."
A lifelong entrepreneur and investor, Page has founded or cofounded numerous companies. In her current role as a business and etiquette coach, she helps corporations around the world build team dynamics, sharpen cultural intelligence skills, and hone soft skills. She is particularly focused on championing women, especially those running for political office or seeking equal representation on volunteer and corporate boards.
She credits the habit of making New Year's resolutions as a key to her success.
"Resolutions have helped me increase good habits like drinking more water, meditating, uncovering daily gratitude and daily wins and eliminating poor habits such as drinking sodas, eating highly processed foods and skipping workouts for some work project," says Page. Resolutions have also made me understand that we all seek progress and improvement. And it's hard. But if you are clear on desired outcome, you are focused and can ask for help—well worth the energy!"
She acknowledges that keeping resolutions is not easy.
"Creating new standards for yourself or crafting new goals to begin the new year is an exciting tradition and a great way to step into your potential over the next 12 months," says Page. "Many resolutions can be tough to achieve, and it's easy to fall back into old patterns or habits. Understanding your why, and having a solid network and accountability team is key to staying the course and reaching your desired results."
Toastmasters International is a worldwide nonprofit educational organization that empowers individuals to become more effective communicators and leaders. Headquartered in Englewood, Colorado, the organization has more than 15,800 clubs in 149 countries.