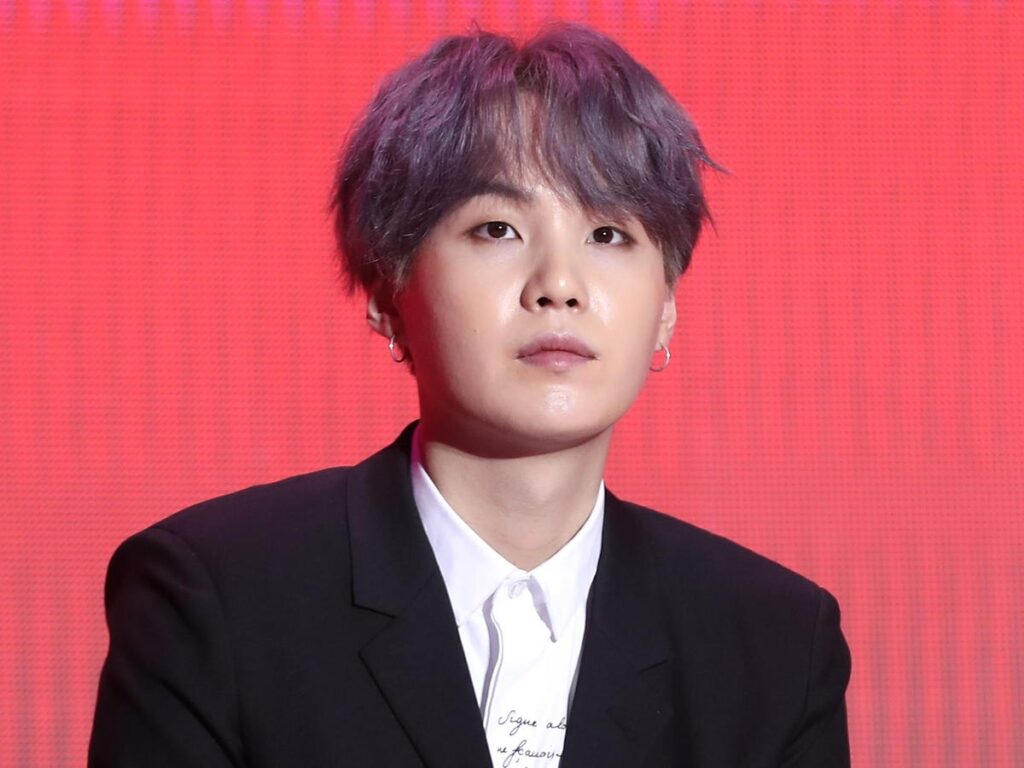 BTS's Suga Has Now Charted On The Hot 100 Under Three Different Names
On this week's Hot 100, Mariah Carey returns to the No. 1 spot once again with her annual leader "All I Want for Christmas Is You," which lifts from second place to the throne. The tune is the first track in U.S. history to hit the summit in three separate runs (in completely different years, nonetheless), and it leads a ranking flush with holiday favorites. In fact, it's so busy with seasonal singles, it's hard for even popular efforts to break onto the tally, and the highest debut this period is all the way down at No. 29.
While that's a fairly low position for the loftiest debut of the week on the ranking of the most-consumed songs in America, one of the two musicians credited with the win achieves something very rare with the new hit.
The highest debut on this week's Hot 100 comes from Juice WRLD and Suga of the band BTS, as their joint single "Girl of My Dreams" launches inside the top 40. The tune brings both artists back to the tally, but Suga earns his first placement under that moniker. With this latest smash, the singer and rapper has now appeared on the Hot 100 under three different names.
MORE FROM FORBESBTS Members Suga, Jin, Jung Kook And V Are Making The Most Of Their Band's Break By Dropping Solo MusicBy Hugh McIntyre
Suga first hit the Hot 100 as one of the seven members of BTS, and he continues to succeed primarily with the band that made him a star. So far, the group has reached the ranking with an impressive 23 tracks. Nine of those have broken into the top 10, while six have gone all the way to No. 1.
In between his releases with BTS, Suga also creates music on his own and produces and writes for other artists. In 2020, he surprise-dropped a solo mixtape titled D-2, which he shared under his musical alter ego Agust D. The set itself was a success, and its lead single "Daechwita" debuted and peaked at No. 76. That placement was a massive coup for Suga, even if it wasn't with the name most people know him by.
Now, the artist has reached the Hot 100 with BTS and as both Suga and Agust D. He will surely continue to rack up hit singles and successful album cuts with the septet, and there's no telling when he'll be back either with more solo tunes or as a featured guest on someone else's release. He is already one of the most successful K-pop acts in U.S. history, and he's shown he can land a hit no matter what name he's using.
MORE FROM FORBESBTS's Suga And Juice WRLD Chart The Bestselling Song In AmericaBy Hugh McIntyre