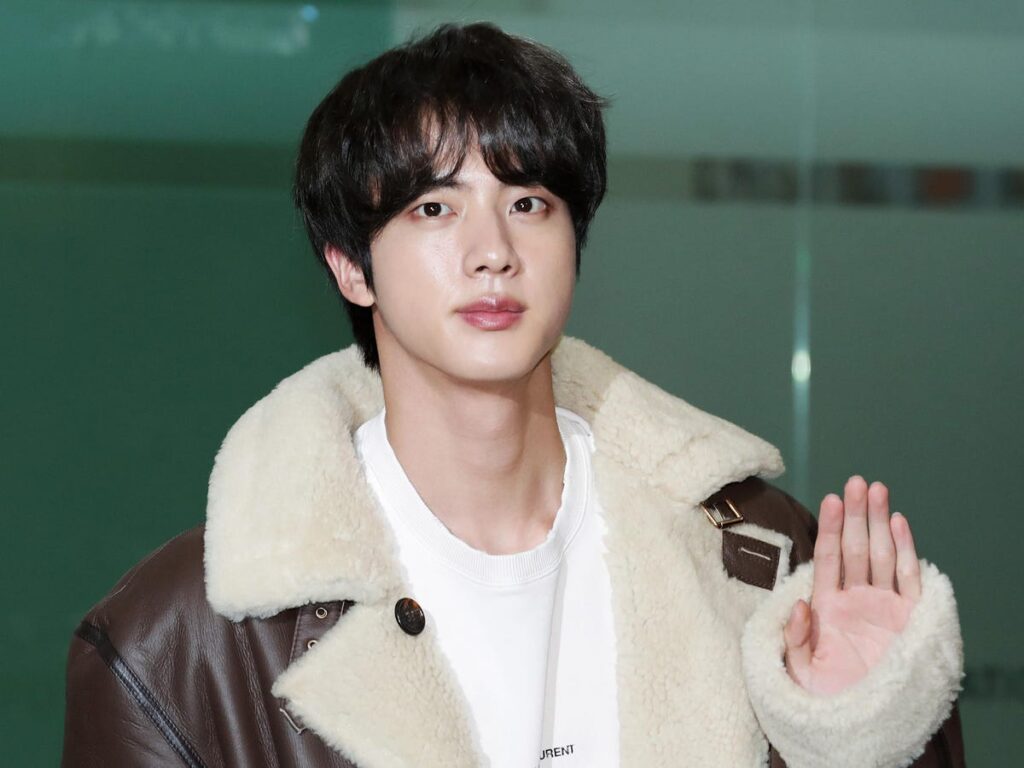 BTS's Jin Matches Blackpink's Lisa, NCT 127 And Twice With His Latest Billboard Charting Single
BTS may be on a hiatus of sorts, but the members all seem to be busy doing their own thing. Jin, one of the seven performers that make up the globe-dominating band, debuts his latest release "Super Tuna" at No. 12 on this week's Hot Trending Songs chart, Billboard's ranking of the most-talked-about tracks on Twitter. With another hit now included in his discography, the singer matches several other K-pop superstars in accumulating an impressive (if still small) number of wins.
"Super Tuna" is Jin's second tune to place on the Hot Trending Songs chart, and with more than one hit on the tally to his credit, he advances on the ranking of the K-pop musical acts that have appeared on the list the most often. With just two placements, the BTS star ties with the bands NCT 127 and Twice and fellow soloist Lisa (also known for her work with the girl group Blackpink) for the fourth-most smashes on the roster.
Jin first broke onto the Hot Trending Songs chart a month ago with his solo single "Yours," which was a big hit on a number of Billboard rankings. The musician has also placed on the list as a member of BTS, as the band has already placed five tunes onto the ranking, including a pair of leaders. "Yours" is still present on the roster this frame, and it's spent five turns on the tally thus far.
BTS and Enhypen lead all K-pop acts when looking at how many tracks they've placed on the Hot Trending Songs chart. Both boy bands have already managed five appearances. Fellow South Korean powerhouses Stray Kids come in third place with three charting hits.
With just two singles placed on the Hot Trending Songs chart, Jin is now tied with Blackpink's Lisa as the K-pop soloists with the most hits on the tally. Lisa's only two tunes released under her own name, "Lalisa" and "Money," have both spent several weeks on the tally, with the former returning to the top 10 once again this frame.
MORE FROM FORBESBTS's Jin Proves His Immense Popularity Online With His Latest Billboard Chart HitBy Hugh McIntyre