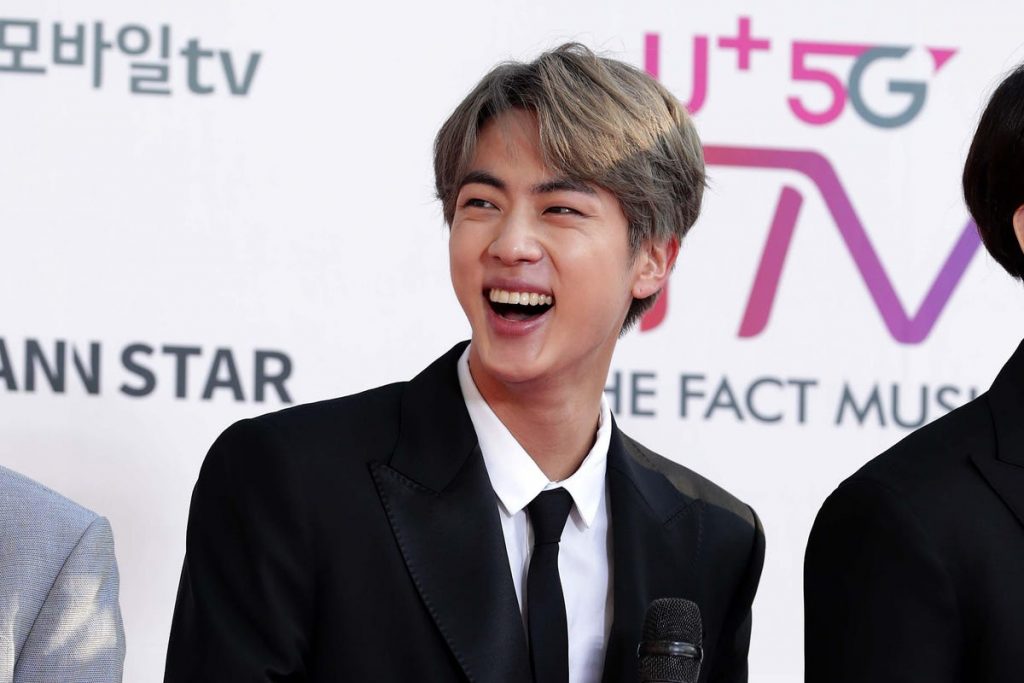 BTS's Jin Made A Lot Of History On Billboard's Sales Chart With Just One Solo Smash
Jin is best-known by the American masses as one of the seven members of the band BTS, an act that has taken over the charts in the past few years. Last week, his solo song "Yours" made a splash on a number of Billboard rankings, and simply by appearing and doing as well as it did in its first frame of availability, the tune helped the musician behind it prove he has star power all on his own.
Here are five ways Jin made history on Billboard's Digital Song Sales chart last week, where the tune opened and peaked at No. 2.
Sixth Male K-Pop Soloist To Chart A Top 10 Hit
The majority of solo K-pop stars that have scored a top 10 hit on the Digital Song Sales chart in America are men, and for many of them, a large part of the reason they are popular enough to have a shot at reaching the highest tier in the first place is because they got their start in a band that took over the world. With his first placement inside the loftiest space on the purchase-only tally, Jin joined his fellow BTS bandmates Suga, V, RM and J-Hope, while fellow K-pop star Psy also broke in the area years ago.
Eighth K-Pop Soloist To Chart A Top 10 Hit
In addition to the half-dozen solo male K-pop musicians that have charted at least one top 10 hit on the Digital Song Sales chart, two female artists working on their own who are known for their work in the same field have succeeded as the men have. Blackpink members Lisa and Rosé have both appeared inside the loftiest arena as standalone acts.
MORE FROM FORBESBTS's Jin Is The Fourth Member Of BTS To Hit No. 1 On The World Songs Chart In AmericaBy Hugh McIntyre
Fourth K-Pop Soloist To Reach The Top Two
By hitting No. 2 on the Digital Song Sales chart, Jin matches a showing enjoyed by only three other solo acts from the K-pop world. Psy, Suga and V have also seen their names sit at either No. 1 or No. 2, landing one of the bestselling singles in the U.S. for at least one frame.
Sixth K-Pop Act To Reach The Top Two
On top of those four aforementioned solo acts, just two K-pop bands have also landed a top two smash on the Digital Song Sales chart, as both BTS and Blackpink have sent a new tune into that uppermost region more than once.
Tied As The Second-Highest-Charting Song By A K-Pop Soloist
Believe it or not, while four K-pop solo musicians have landed inside the top two on the Digital Song Sales chart, just one has conquered the purchase-focused tally. Only Psy lifted all the way to the throne, which he managed to do with his global success "Gangnam Style." The biggest hits from Suga and V also stalled just one rung shy of running the show.
MORE FROM FORBESBTS's Jin Ties Bandmates V And Suga For A Piece Of Chart History In AmericaBy Hugh McIntyre