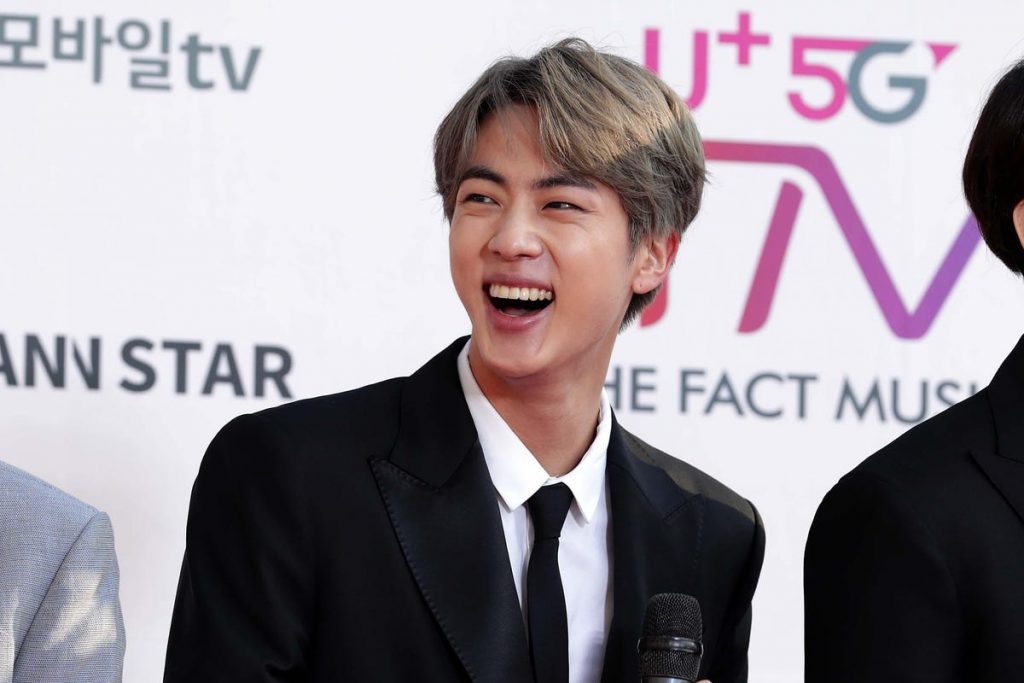 BTS's Jin Is The Fourth Member Of BTS To Hit No. 1 On The World Songs Chart In America
This week's World Digital Song Sales chart is ruled by a brand new hit, as Jin's "Yours" opens in first place. The tune easily conquered the purchase-only tally, as it also starts off as the second-bestselling track in America, coming in behind only Adele's "Easy on Me." The cut marks Jin's first visit to the summit on this specific Billboard ranking, and by appearing so high, he becomes the latest member of the band that made him a global superstar to rise all the way to the top.
Jin is now the fourth member of BTS to hit No. 1 on the World Digital Song Sales chart as a soloist. He joins Suga, RM and J-Hope in this incredible showing.
J-Hope was the first member of BTS to reach the top spot on the World Digital Song Sales chart without his bandmates, a feat he's now managed twice. He first topped the tally in 2018 with his solo smash "Daydream," which was featured on his own mixtape Hope World. He then returned to the throne alongside Becky G with their multi-lingual cut "Chicken Noodle Soup," which ruled for a short time in 2019.
MORE FROM FORBESBTS's Jin Scores The Second-Bestselling Song In America With His Solo Smash 'Yours'By Hugh McIntyre
RM became the second BTS performer to dominate the World Digital Song Sales chart, and he has also managed to run the show more than once. He joined Younha on the tune "Winter Flower," which quickly worked its way to No. 1 in January 2020. He then found his way back to the peak in May of 2021 as a featured artist on Eaeon's "Don't."
Suga has also risen to the No. 1 spot on the World Digital Song Sales chart twice, and he landed both of his immediate champions almost back-to-back in 2020. He and fellow South Korean superstar IU sent "Eight" right to the penthouse, and then about a month later, his release "Daechwita" ran the show as well. The latter cut was released under his moniker Agust D, which he often uses when sharing music on his own.
The remaining three members of BTS haven't yet hit No. 1 on the World Digital Song Sales chart, at least not officially. Jimin, V and Jungkook have all reached the peak position with tracks they fronted, but which were released by the full band. No matter who performs on the tune, all BTS songs have been credited to the group in its entirety, not individuals, meaning they count toward the outfit's career totals, not the individual's.
MORE FROM FORBESBTS Member Jin Charts His First Solo No. 1 Hit In AmericaBy Hugh McIntyre