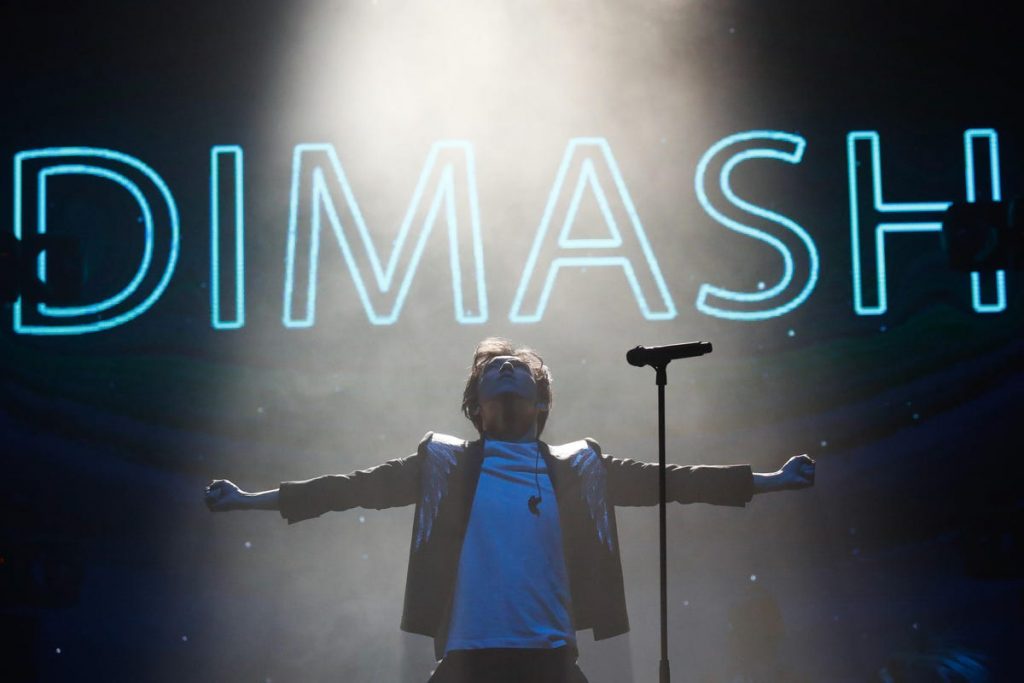 BTS's Jin, Dimash Kudaibergen, Be:First, Twice And Mew Suppasit: The Most-Talked-About Songs On Twitter
Yet again, BTS claimed the most-talked-about song on Twitter, at least according to Billboard's Hot Trending Songs chart. The tune has controlled that weekly list for almost its entire existence, which still isn't very long. This frame, two new tunes debut inside the top 10, while several other hit singles rise to new peaks.
Right below "Butter" come two smashes that continue to climb on the Hot Trending Songs chart week after week. This frame, Mew Suppasit's "Spaceman" lifts to the runner-up rung, challenging to soon become the most-talked-about track on the social media platform.
Right behind the ascending "Spaceman" comes "Fly Away" by Dimash Kudaibergen, which is also up to a new high point of No. 3. The same Kazakh superstar claims a second top 10 hit this week, as "Be With Me" arrives at No. 6. Kudaibergen is now one of a very small number of acts that have managed to place more than one track inside the top 10 on this weekly ranking, joining fellow globally-adored names like BTS and Blackpink's Lisa in this feat.
New at No. 4 is South Korean girl group Twice with their latest single "Scientist," the new single from their latest full-length Formula of Love: O+T=<3.
MORE FROM FORBESBTS Scores A Second Consecutive Grammy Nomination In The Pop Field With 'Butter'By Hugh McIntyre
BTS's Jin improves his best standing on the Hot Trending Songs chart, as his solo single "Yours" improves from No. 6 to the top five, landing at No. 5. The performer has already scored several top 10s as a member of the South Korean boy band.
Right behind Kudaibergen's second appearance inside the top 10 comes the surging "Gifted" by Be:First. The J-pop boy group is still just getting started, and clearly they always have a massive following on Twitter. "Gifted" opened at No. 15 last frame, and it's the band's first top 10.
BTS and Coldplay see their joint hit "My Universe" return to the top 10, pushing from No. 13 to No. 8. Two spots down, Filipino boy band SB19 drops five spaces with "Bazinga," which closes out the highest tier by landing at No. 10.
New to the top 10, but not the Hot Trending Songs chart, is Taylor Swift's "All Too Well." The focus track from her new album Red (Taylor's Version) and her new Hot 100 No. 1 smash steps up from No. 16 to No. 9, becoming the singer-songwriter's first top 10 on the tally.
MORE FROM FORBESTaylor Swift Earns Her Milestone Tenth No. 1 Album With 'Red (Taylor's Version)'By Hugh McIntyre
These were the most-talked-about songs on Twitter last week, according to Billboard's Hot Trending Songs chart.
No. 1 – BTS – "Butter"
No. 2 – Mew Suppasit – "Spaceman"
No. 3 – Dimash Kudaibergen – "Fly Away"
No. 4 – Twice – "Scientist"
No. 5 – Jin – "Yours"
No. 6 – Dimash Kudaibergen – "Be With Me"
No. 7 – Be:First – "Gifted"
No. 8 – Coldplay & BTS – "My Universe"
No. 9 – Taylor Swift – "All Too Well"
No. 10 – SB19 – "Bazinga"
MORE FROM FORBESSB19, Mew Suppasit, Dimash Kudaibergen, BTS And Blackpink's Lisa: The Most-Talked-About Songs On TwitterBy Hugh McIntyre