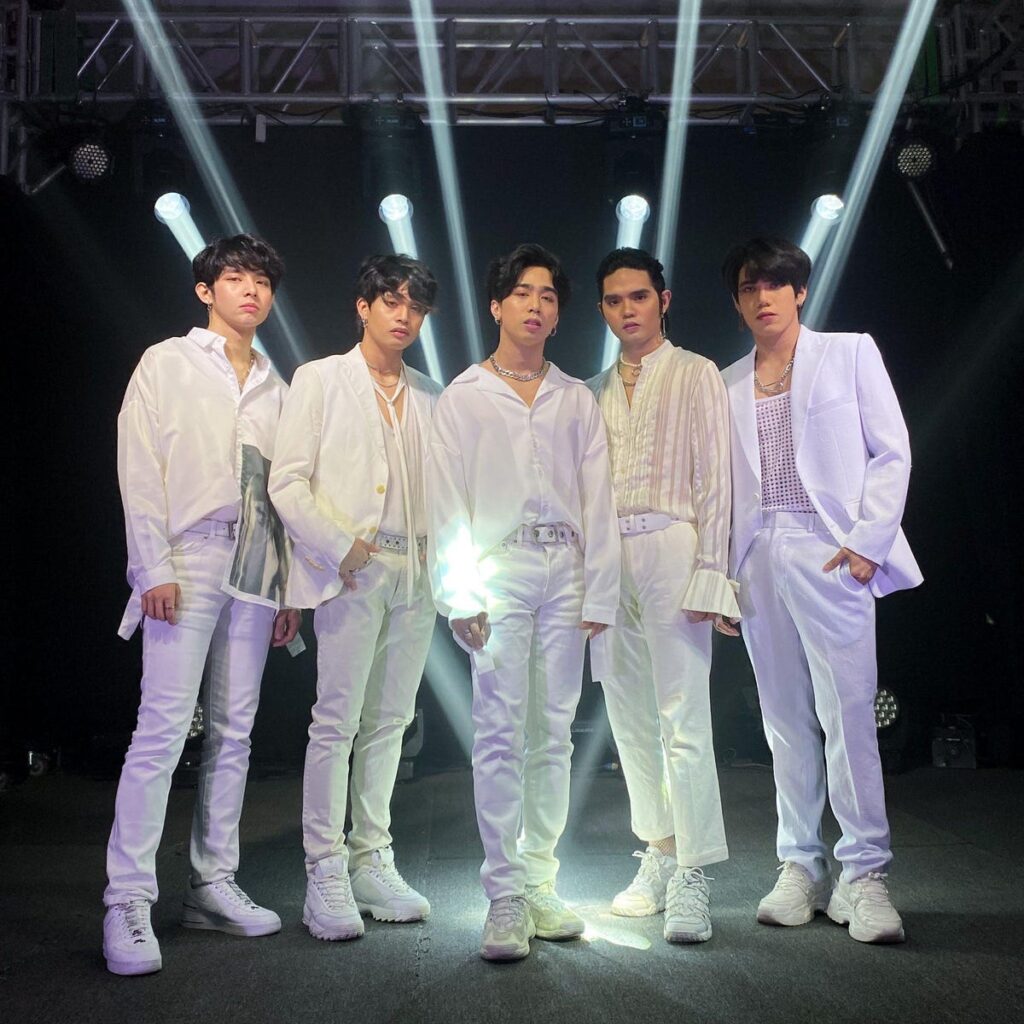 BTS's Jin And V, SB19, Mew Suppasit And Dimash Kudaibergen: The Most-Talked-About Songs On Twitter
For the fourth nonconsecutive week, Filippino boy band SB19 rules over the Hot Trending Songs chart, Billboard's ranking of the tracks that racked up the most mentions on Twitter. The tune continues as the second-longest-running leader of the three titles that have worked their way to the summit. At the same time, two cuts find their way into the top 10 on the latest list, though neither debut inside the region.
Dimash Kudaibergen claims the next-highest two spots, and he appears to be making a play for the No. 1 space on the Hot Trending Songs chart. The Kazakh musician's singles "Fly Away" and "Be With Me" rise to Nos. 2 and 3, respectively, reaching new peaks in the process.
The highest-ranking new title inside the top 10 on the latest Hot Trending Songs chart comes from BTS member V. The singer's seasonal tune "Christmas Tree" opened at No. 13 last frame, and now it's up to No. 4 as holiday music lovers continue to discuss it on social media. The cut marks the first trip to the loftiest tier for the South Korean artist, at least on his own.
MORE FROM FORBESMew Suppasit Ties BTS's Jin And Blackpink's Lisa With His Latest Top 10 Hit In AmericaBy Hugh McIntyre
The popular pairing of Mew Suppasit and Sam Kim likewise see their recent charting hit rise into the top 10 for the first time on the Hot Trending Songs ranking. The two musicians collaborated on "Before 4:30 (She Said…)," which this frame bolts from No. 18 to No. 5. It's the first top 10 smash for Kim and the second for Suppasit. With just two placements in the competitive area, the Thai superstar ties with BTS's Jin and Blackpink's Lisa for the most appearances in the area among solo stars.
The lower half of the top 10 on the Hot Trending Songs chart features only tracks falling from where they ranked last week. This time around, spaces Nos. 6 through 10 are occupied by Be:First's "Gifted" (No. 6), BTS's "Butter" (No. 7), Lisa's "Lalisa" (No. 8), IVE's "Eleven" (No. 9) and Jin's "Yours" (No. 10).
These were the most-talked-about songs on Twitter last week, according to Billboard's Hot Trending Songs chart.
MORE FROM FORBESBTS's V Is The Third Male K-Pop Solo Star To Hit Billboard's Global Chart, Joining Jin And SugaBy Hugh McIntyre
No. 1 – SB19 – "Bazinga"
No. 2 – Dimash Kudaibergen – Fly Away"
No. 3 – Dimash Kudaibergen – "Be With Me"
No. 4 – V – "Christmas Tree"
No. 5 – Mew Suppasit x Sam Kim – "Before 4:30 (She Said…)"
No. 6 – Be:First – "Gifted"
No. 7 – BTS – "Butter"
No. 8 – Lisa – "Lalisa"
No. 9 – IVE – "Eleven"
No. 10 – Jin – "Yours"
MORE FROM FORBESBTS Member V Scores His First Solo Hot 100 Hit In America With 'Christmas Tree'By Hugh McIntyre