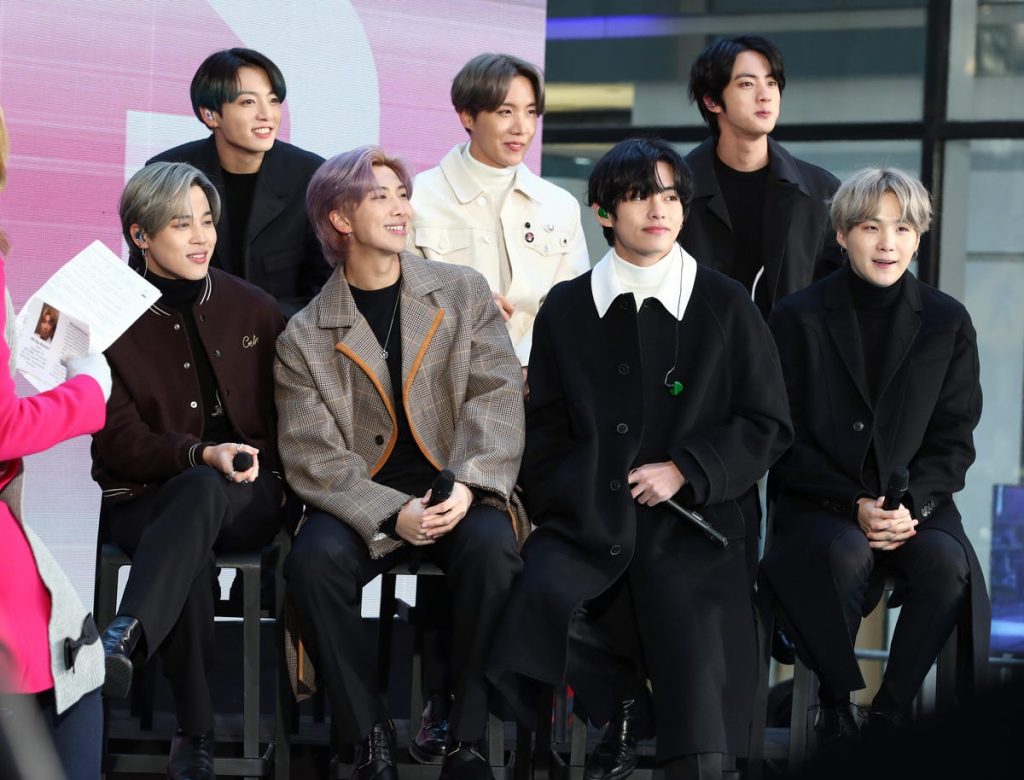 BTS, NCT 127, Justin Bieber And Wizkid: Hits Making Moves On The World Songs Chart
NCT 127 is enjoying a huge week on the Billboard charts, with their latest album performing well on a number of important rankings. As the set sells brilliantly, several tunes featured on its tracklist also score splashy starts on the World Digital Song Sales list. While that South Korean band may grab the most new placements on the roster, they aren't the only name having a great frame.
Here are four tracks whose moves are worth noting on this week's World Digital Song Sales chart.
No. 1 – Wizkid – "Essence (ft. Justin Bieber & Tems)"
Last week, Lisa owned the World Digital Song Sales chart with her debut solo single "Lalisa," which easily debuted atop the tally with a healthy enough purchase total to also arrive as one of the 10 bestselling tunes of any genre in the U.S. This frame, it dips just one space to the runner-up space, allowing Wizkid, Tems and Justin Bieber's "Essence" to return to the summit yet again.
No. 4 – CKay – "Love Nwantiti (Ah Ah Ah)"
Nigerian musician CKay sees his breakout smash "Love Nwantiti (Ah Ah Ah)" vault from No. 19 to No. 4, breaking into the top 10 in its second week on the World Digital Song Sales chart. The tune is quickly becoming a viral smash, as it also appears on the Hot 100 for the first time this frame, appearing at No. 80. Expect the cut to climb in the coming weeks and months as it continues to reach a mass audience.
MORE FROM FORBESAll The Ways BTS Made History In Korea With Their Latest Album AwardBy Hugh McIntyre
No. 5 – NCT 127 – "Sticker"
As their new full-length Sticker opens at No. 1 on the World Albums and Top Album Sales charts (as well as No. 3 on the Billboard 200, a new high for the group), NCT 127 sends two tunes to the World Digital Song Sales chart. Up first from the pair is the lead single and title track, which opens at No. 5. Not far behind is "Lemonade," which launches at No. 8.
Throughout their years as global superstars, NCT 127 has now broken into the top 10 on the World Digital Song Sales chart with 14 hits, and they've sent 17 tracks to the tally overall.
No. 23 – BTS – "Mic Drop (ft. Desiigner)"
Back on the World Digital Song Sales chart once again is "Mic Drop" by BTS and rapper Desiigner. The cut continues to prove itself to be one of the South Korean boy group's biggest hits, as it falls off the list and returns quite often. The catchy cut has now found space on the ranking for 160 nonconsecutive weeks, and that number is bound to climb.
MORE FROM FORBESBTS's 'Butter' Instantly Goes Double Platinum, Tying 'Dynamite' As Their Most-Certified Hit Single In AmericaBy Hugh McIntyre