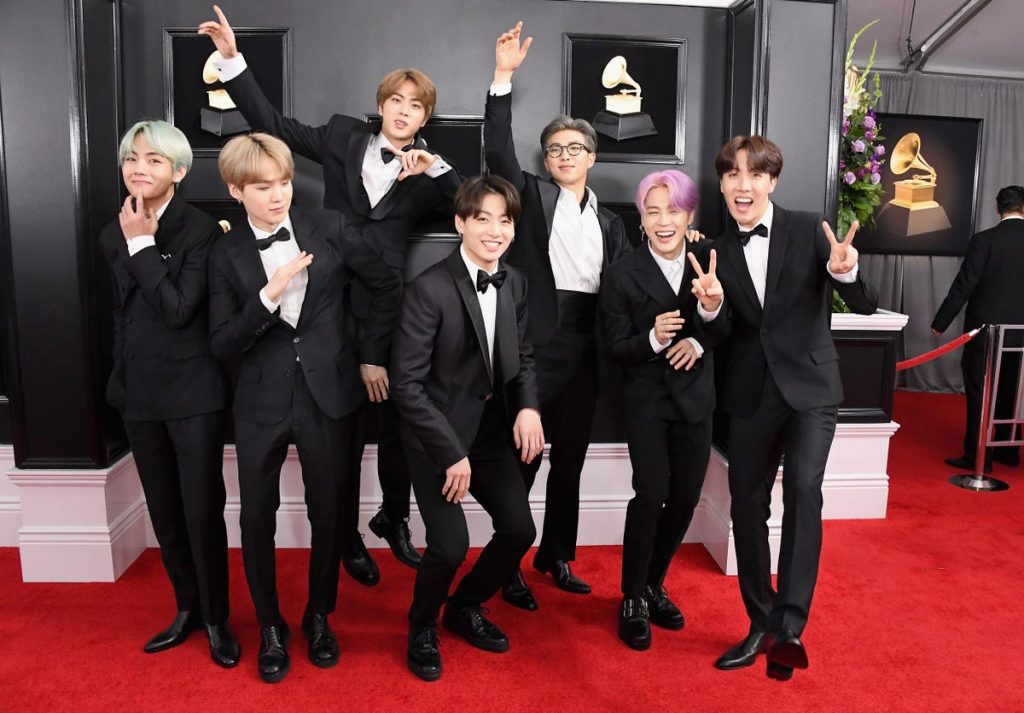 BTS Earns Just The Fourth Hit On Billboard's Radio Chart Among Korean Artists
Several weeks in its time out in the world, BTS's current single "My Universe" has finally reached one of the most competitive Billboard charts, taking a surprisingly long time to debut. By reaching the list, one of the bands behind the tune makes history in a fairly specific manner, showing that these are still early days for South Korean musical acts in some regards in the American market.
BTS and Coldplay's "My Universe" debuts on this week's Radio Songs chart, the ranking of the tracks that reach the largest audience at radio across the U.S. Both acts have appeared on the tally before, but this latest win is important not just for the septet, but for all South Korean artists.
"My Universe" is now just the fourth song in U.S. history by a South Korean musical act of any kind to appear on the Radio Songs chart. That's a major accomplishment, and BTS adds another win to their ever-expanding discography of huge hits.
MORE FROM FORBESBTS's 'Butter' Officially Named Song Of The Summer By BillboardBy Hugh McIntyre
Nearly a decade ago, Psy became the first K-pop musician to land on the Radio Songs chart, when his single "Gangnam Style" rose as high as No. 12. The tune opened a lot of doors for South Korean artists, and it still stands as one of the most successful releases of all time by a musician from the Asian nation.
Since 2012, the only South Korean act to send a hit to the Radio Songs chart has been BTS. The septet has now collected three placements on the 50-rung tally, with "My Universe" being their latest win on the incredibly busy ranking. They first landed on the list last year with "Dynamite," which eventually climbed all the way to No. 10. The disco-leaning cut remains the only song by a South Korean outfit to reach the top 10.
Earlier this summer, BTS's new single "Butter" worked its way to No. 20, becoming another big hit on the Radio Songs chart for the South Korean stars. "My Universe" opens at No. 43 on this week's Radio Songs chart, scoring the loftiest opening of the frame. It beats out new releases by the likes of the Jonas Brothers ("Who's In Your Head," No. 44), Jordan Davis and Luke Bryan ("Buy Dirt," No. 46) and Chloe of Chloe & Halle fame ("Have Mercy," No. 50).
MORE FROM FORBESBTS Match One Of Rihanna's Most Impressive Billboard RecordsBy Hugh McIntyre