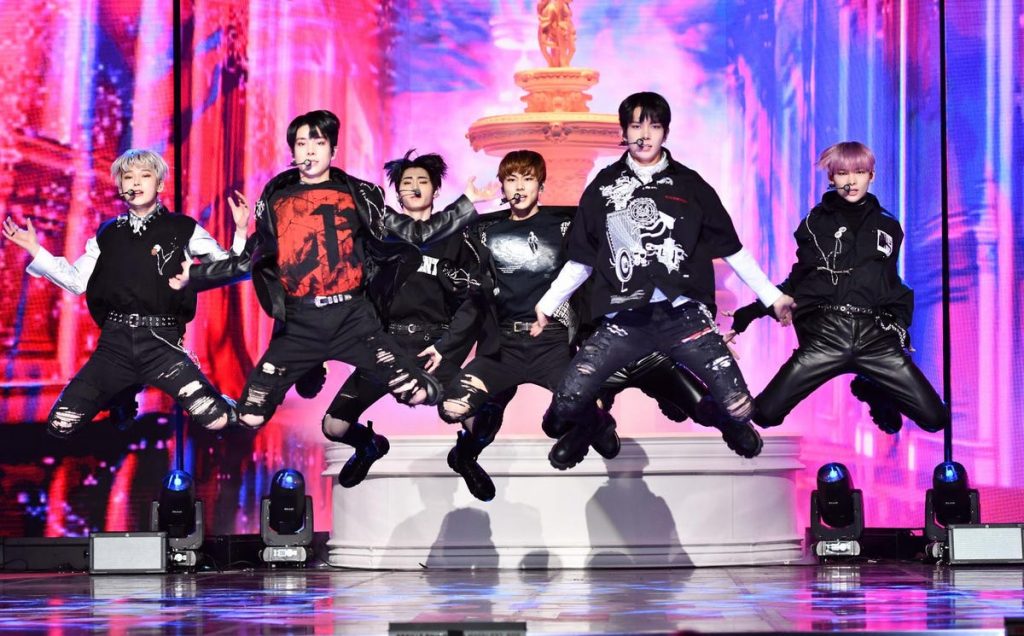 BTS, Blackpink, Enhypen, Monsta X And Exo's D.O. Earn Impressive Certifications In Korea
Once a month, Gaon, the organization that compiles and publishes weekly charts of the biggest and bestselling songs and albums in South Korea, also announces which pieces of music have earned coveted certifications after hitting special listening and sales milestones. Included in the latest roundup of newly-certified albums, which reflects consumption in the country in the month of August, are many of the biggest and most successful acts to hail from the nation, including one that scores one of the most impressive certifications ever.
The big story this month is that BTS's Butter, a single album the septet released in July, has now sold at least two million copies. The title, which only features four tracks—"Butter," "Permission to Dance" and instrumentals of both cuts—was an instant No. 1 on the Gaon Albums chart, and it is already one of the bestselling releases of all time in South Korea. In fact, it is just the seventh collection to earn a two million certification since 2018, when the company began doling out the honors.
Two releases are now double platinum-certified titles in South Korea, with Enhypen's Border: Day One and Blackpink's Kill This Love earning the coveted award at the same time. Blackpink, perhaps the biggest girl group in the country's music industry at the moment, scores their second double platinum certification, as only their debut full-length The Album has performed better, advancing to million status late last year. Both of Enhypen's certified releases, Border: Day One and Border: Carnival, are even at the double platinum level.
Four other projects are now platinum-certified in South Korea, with two recent releases hitting that mark extremely quickly. Monsta X's Take.1 Are You There? and Seventeen's Special Album 'Director's Cut' are now both platinum titles, as are Exo member D.O.'s Empathy and NCT Dream's Hello Future – The 1st Album Repackage (Kit). The last two efforts were released this summer, so they collected the honor in impressively fast fashion. NCT Dream's debut album Hot Sauce was named a two million-seller in July, while its deluxe edition Hello Future went three-times platinum in August. Now, a different collectible edition of that repackaged set, titled Hello Future – The 1st Album Repackage (Kit), is also platinum on its own, meaning this era is historically massive one for the band.
In South Korea, albums are certified platinum after selling 250,000 copies, and million status kicks in at, appropriately, one million copies sold. There are also multiples of both of those levels, such as double and triple platinum, as well as two and three million.
MORE FROM FORBESBlackpink Collects Their Second-Ever Gold-Certified Single In The U.S.By Hugh McIntyre