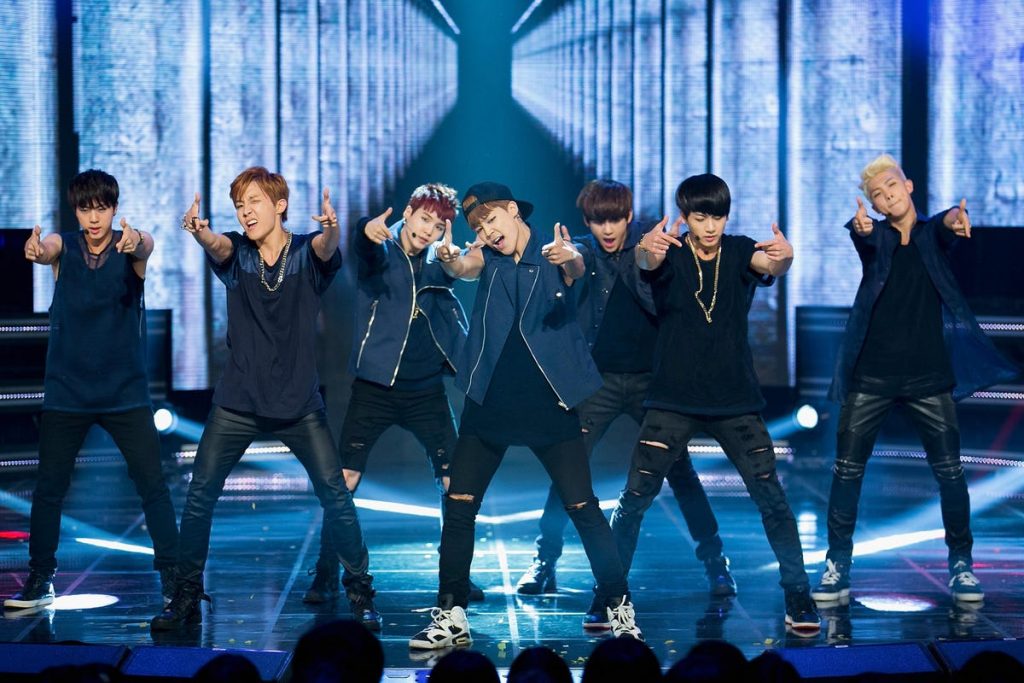 BTS Agency Hybe Partners With Crypto Exchange Operator To Sell NFT Photo Cards
K-pop powerhouse BTS is joining the frenzy for non-fungible tokens (NFTs). The boy band's management company Hybe, founded by South Korean billionaire Bang Si-hyuk, is teaming up with the operator of the country's largest cryptocurrency exchange to launch an NFT-related business.
During an online briefing on Thursday, Bang said the new venture intends to sell digital photo cards of Hybe's artists that will include moving images and sounds.
Hybe also announced the same day in a company filing that it's planning to acquire a 2.5% stake in Dunamu, which runs Korean crypto trading platform Upbit, for nearly 500 billion won ($422 million). The entertainment giant will also issue 2.3 million shares at about 700 billion won to Dunamu, according to a separate filing.
NFTs are virtual assets stored on the blockchain that authenticate the ownership of objects such as photos, artwork, music and in-game items. The digital photo cards are similar to the physical ones, which are often produced in limited quantities.
It is unclear when Hybe and Dunamu will roll out the virtual trading cards. But the entertainment agency said the products will be available for collection, exchange and display on platforms such as its online fan community.
"We are working with Dunamu to create a way to expand the fan experience," said Bang, the chairman of Hybe, in the online briefing. "We will bring together the capabilities both companies have built up so far to introduce a new and exciting innovation to the global music and fintech industries."
Hybe has become one of Korea's leading entertainment firms thanks to its boy band BTS, which has etched its name into the history books with a string of chart-topping international hits. The success of the K-pop group has propelled its mastermind behind, Bang Si-hyuk, into the world's billionaire ranks with an estimated net worth of $2.7 billion.
Meanwhile, Dunamu's digital asset exchange Upbit is one of the four players that are allowed to continue operations following South Korea's crackdown that wound up nearly 40 other crypto trading platforms. Upbit is the biggest crypto exchange in the East Asian nation with a market share that reportedly accounted for about 80%. Its wide user base and high trading volume has helped Dunamu attract investments from the likes of Korean internet behemoth Kakao, which was founded by billionaire Kim Beom-su.
The collaboration between Hybe and Dunamu enables BTS to become the latest celebrities to jump on the rapidly growing NFT bandwagon. The nascent virtual space has seen its trading volume skyrocket more than 700% to $10.7 billion in the third quarter from the previous one, according to analytics firm DappRadar. Celebrities like American rapper Snoop Dogg and actress Lindsay Lohan, as well as sports stars like Lionel Messi, have also rolled out their own NFT collections. However, the heated market has drawn skepticism with experts warning it is more a hype than a lasting investment asset class.