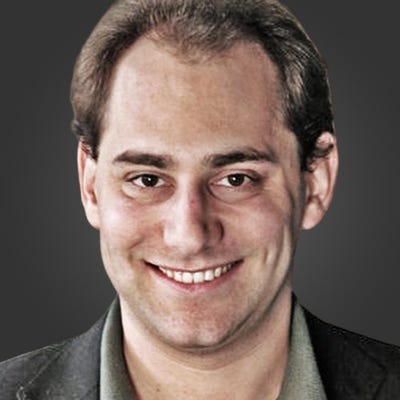 Box Office: 'Spider-Man' Plunges 83% On Friday To Join The $100 Million Losers Club
Sony and Marvel's Spider-Man: No Way Home topped the domestic charts yet again with $19.65 million on Friday, a sharp (Christmas Eve-abetted) drop of 83%. Here's a ghoulish box office benchmark for you: Spider-Man: No Way Home is the second film to earn $100 million less in its second Friday than in its first ($121.5 million). The only other such film was Avengers: Endgame ($40 million after a $156 million opening day), so it's not the world's worst company to keep. Still, 83% is (under normal circumstances) a Batman v Superman/Dark Phoenix-level drop. I have to assume that it's mostly about Christmas Eve (a traditionally slow moviegoing period), and that it'll be earning $40 million on Saturday and $40 million on Sunday for an over/under $100 million second-weekend gross.
We're looking at a likely over/under $95 million Fri-Sun gross, down 63% from its $260 million debut and a heck of a lot closer to the 67% drop of The Last Jedi than the 40% drop of The Force Awakens. Yes, Christmas fell on a Friday in 2015, but that the well-reviewed and well-received No Way Home (including an A+ from Cinemascore) is dropping this hard in December is yet more proof that general audiences liked The Last Jedi just fine and that the "Rian Johnson ruined Star Wars!" fandom was a vocal minority. Anyway, with $406 million domestic after eight days, No Way Home is already Sony's biggest unadjusted domestic grosser, having flown past Spider-Man ($402 million in 2002) and Jumanji: Welcome to the Jungle ($404 million in 2017).
Can it reach the adjusted-for-inflation likes of Spider-Man ($636 million adjusted) and Ghostbusters ($229 million in 1984/$625 million adjusted) to become Sony's biggest "tickets sold" movie? Probably, but ask me again in a week. With around $922 million worldwide as of Friday, it'll swing past the $1 billion mark today and likely top the likes of The Rise of Skywalker ($1.073 billion), Joker ($1.073 billion, also without China) and Spider-Man: Far from Home ($1.131 billion including $199 million in China) to become A) the biggest global grosser since Frozen II and B) Sony's biggest worldwide earner ever. Yes, that Friday-to-Friday drop (and likely weekend plunge) is disconcerting considering the holiday break, but a likely final total between $680 million and $805 million is still "all the money."
It's worth noting how extraordinary it is that Spider-Man: No Way Home could drop so hard on its second Friday and its second weekend. No, not in that it's bad, in that it's wonderful. A year ago, we were all breathing sighs of relief that Wonder Woman 1984 had earned $16.7 million in its Christmas weekend domestic debut. Just several months ago, we were overjoyed when Tom & Jerry opened with $14.4 million domestic. Now, over Christmas weekend 2021, we've got a movie that opened so huge last weekend that it can drop $102 million between Fridays and drop around $165 million between its first and second weekend. One top-tier-grossing mega-blockbuster does not a full recovery make, but it is cause for optimism after two years of worry.