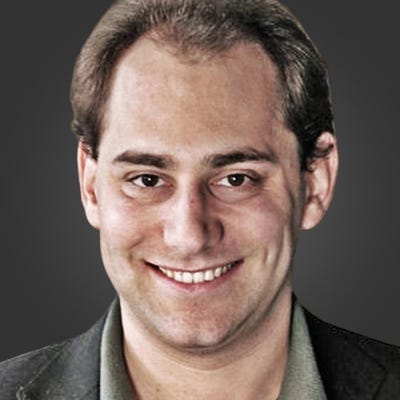 Box Office: 'Spider-Man: No Way Home' Nabs $37M Monday For $680M Global Cume
Spider-Man: No Way Home earned a whopping $37.1 million on Monday, down just 42% from its $64.2 million Sunday gross. That brings its four-day cume to $297.2 million domestic following a $260 million domestic Fri-Sun opening weekend. That's the second-biggest domestic four-day gross ever between Star Wars: The Force Awakens ($288 million following a $247 million Fri-Sun/$40 million Mon launch) and Avengers: Endgame ($356 million + $36 million = $393 million).
The Monday gross, sans inflation, is the third-biggest behind Black Panther ($40 million on President's Day following a $202 million Fri-Sun debut) and Star Wars: The Force Awakens. The film will obviously cross $300 million domestic today, becoming the first film to do so since Star Wars: The Rise of Skywalker ($515 million) exactly two years ago. It's now a question of how long it plays like Star Wars Episode VII (which legged out to $937 million domestic) in terms of raw grosses and day-to-day holds (and thus how close it gets to $850 or even $950 million domestic).
No one will mourn if it slows down a bit (give or take Covid variables) and ends up with a final gross closer to Avengers: Infinity War ($679 million) than Avengers: Endgame ($867 million). Christmas Eve (traditionally a lower-grossing day compared to Christmas Day) is a Friday this year (as opposed to a Thursday in 2015), so that may skew the comparisons over its second weekend.
Meanwhile, the Tom Holland/Zendaya superhero sequel earned another $41.2 million (-46% from Sunday) overseas for a $383.4 million foreign cume. That already makes it the third-biggest overseas grosser of 2020 and 2021 behind Universal's F9 ($553 million) and Universal and MGM's No Time to Die ($613 million). The $680 million global cume puts it behind F&F9 ($721 million) and James Bond 25 ($774 million) and (for now) Detective Chinatown 3 ($686 million in China), Hi Mom ($825 million in China) and The Battle At Lake Changjin ($904 million mostly in China).
Barring a fluke in either direction, Spider-Man 3 version 2.0 should be past the overseas cume of F9 by Thursday or Friday but may (alas) need the second weekend to pass the overseas cume of the 007 flick. However, the MCU flick should be past both films' respective global grosses by today or early tomorrow.
It's going to face relative competition beginning tomorrow from Sing 2, Matrix Resurrections and The King's Man. It'll also contend with Denzel Washington's very good Michael B. Jordan-starring romantic drama A Journal For Jordan on Friday (also from Sony) and MGM's wide release of Paul Thomas Anderson's Licorice Pizza on Saturday. This looks like an absolutely conventional Christmas season slate, stocked with something for everyone as those in the biz hope that audiences opt for more than just the four-quadrant fantasy and the kid-friendly toon.
With Covid cases surging yet again, well, I am curious to see how that impacts No Way Home's second weekend and how many non-Spider-Man movies perform at least as well this weekend as did last Christmas' $16.7 million debut of Wonder Woman 1984.