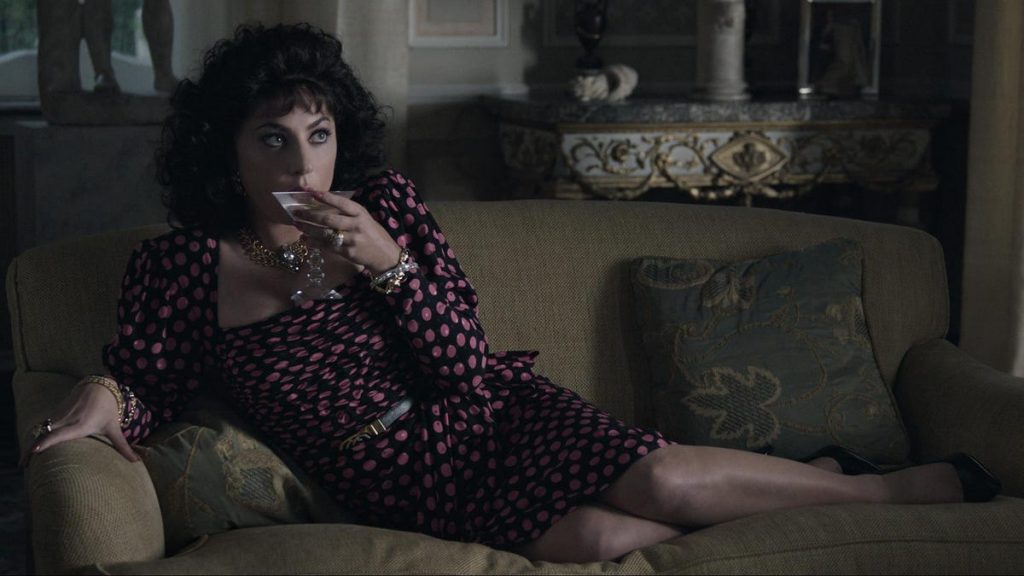 Box Office: 'House Of Gucci' Grabs $3.4M Thursday As 'Resident Evil' Plunges 59%
In non-Encanto box office news for Thanksgiving, Sony's Ghostbusters: Afterlife earned another $5.3 million on its seventh day of release, dropping just 2% from its $5.45 million Wednesday gross. That gives Jason Reitman and Gil Kenan's $75 million "legacy sequel" a solid $63.258 million week-long cume. That's a better Thanksgiving day hold than any mid-November tentpoles going back 20 years, as even Harry Potter and the Sorcerer's Stone dropped 2% on its seventh day of release. The closest comparison for modern times is Fantastic Beasts and Where to Find Them (-8% on day eight in 2016) and, I dare not imagine, The Blind Side (+20% on day eight alongside The Twilight Saga: New Moon in 2009). Even Wonder dropped a surprising 32% on day seven in 2017 as folks picked Coco or Justice League.
This isn't an apples-to-apples situation, but it does indeed appear that A) the Mckenna Grace/Paul Rudd fantasy is playing as the consensus pick for large groups and B) it might be a neck-and-neck race for the Thanksgiving crown. To be fair, that's usually how Thanksgiving worked, with the mega-bucks YA fantasy tentpole (Harry Potter, Twilight, Hunger Games, etc.) topping the holiday in weekend two while the Disney toon opened with a respectable second-place with a still-huge number. At a glance, Ghostbusters: Afterlife should earn around $35 million for the Wed-Sun frame for an over/under $88 million ten-day cume. Regardless of where that ranks on the weekend chart, that'll be an excellent hold for a title that will have the floor to itself until Spider-Man: No Way Home on December 17.
MGM's House of Gucci dipped just 19% from its Wednesday debut, earning another $3.4 million to bring its two-day total to $7.65 million. Conversely, Rent (always the go-to "worst-case scenario" for a Thanksgiving live-action opener) dropped 50% on its second day for an eventual $17 million Wed-Sun frame from a $4.7 million Wednesday. That's a better Wednesday-to-Thursday hold than Knives Out (-27% from a $8.5 million Wednesday) and Creed II (-23% from a $11 million Wednesday) but below the 7% jump for Creed (from $6 million to $6.4 million) in 2015. If it merely plays like Creed II and Knives Out over the weekend, it'll have $21 million-$22 million by the end of the holiday frame. This is frankly a hell of an accomplishment with or without a Covid curve.
Considering we've had just two "straight-up dramas" opening above even $8 million (Respect and In the Heights, even though both are arguably "also musicals") over the last year, this is a hell of an accomplishment. The $75 million crime/fashion melodrama has a shot at being essentially the only Oscar season flick, alongside arguably Dune and hopefully West Side Story, to actually be seen by a decent chunk of general moviegoers. Yes, it would appear that Lady Gaga is a butts-in-seats star, at least when the other elements (an all-star ensemble, a marquee director, decent reviews, an easy pitch and the promise of escapism) are in play. Well, at least millennials showed up to at least one of Ridley Scott's two "save the cinema" biggies over the last month. RIP, The Last Duel.
Screen Gems and Constantin's Resident Evil: Welcome to Raccoon City earned just $1.025 million on Thursday, dropping 59% from its $2.5 million opening day. Yes, that's worse than Rent, meaning that there was no day but yesterday for those who wanted a more faithful-to-the-games Resident Evil movie. We're looking at a likely under-$10 million weekend for the $25 million flick. Again, I'd argue the folks who showed up for Paul W.S. Anderson's Resident Evil movies ($1.2 billion over six movies) did so because they liked the movies, not because they hungered for the IP. That this well-cast reboot was one of the year's worst theatrical offerings doesn't help. We'll see if Transformers: Rise of the Beasts (another attempt to disconnect the IP from the Michael Bay blockbusters) can escape a similar fate in summer 2024.
Dune crossed $100 million domestic on Thanksgiving, with another $400,000 yesterday as it passed $370 million worldwide. That puts it alongside Batman Begins ($371 million in 2005) and Captain America: The First Avenger ($376 million) among arguably "small-potatoes" franchise-starters which spawned breakout sequels. Of course, Star Trek Into Darkness barely earned more than its predecessor worldwide ($228 million domestic/$467 million worldwide versus $256 million/$385 million), although at worst WB and Legendary are still better off having a single complete adaptation of Frank Hubert's first book. After that, well, we'll see how Dune part Two actually performs in October 2023. Meanwhile, Will Smith's terrific King Richard earned $805,000 (+30%) on Thursday to bring its cume to $8.1 million over seven days. The hold is better than the gross, but I'll take what I can get.