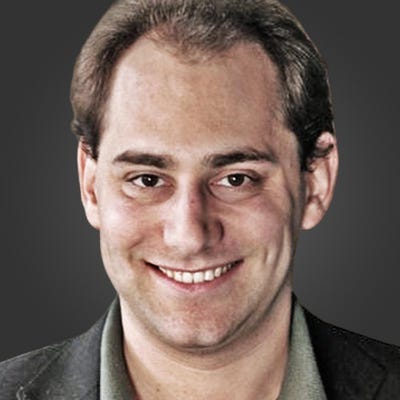 Box Office: 'Eternals' Nears 'Dune' As 'Venom' Passes 'Amazing Spider-Man 2'
In holdover news for the weekend, Marvel's Eternals earned $10.825 million (-60%) in its third weekend, taking a sharper drop (after similar second-weekend falls) than the likes of Black Widow, Spider-Man: Homecoming and Ant-Man and the Wasp. Yes, Ghostbusters: Afterlife opening to $44 million took some of the family audience from Eternals, but Marvel is supposed to be "the danger." The latest MCU fantasy has now earned $135.8 million. Legs like Thor: The Dark World (which dropped 61% in weekend three against the $158 million launch of The Hunger Games: Catching Fire in 2013) will put Eternals at $166 million by the end, or presumably just above No Time to Die and A Quiet Place part II.
The news is better overseas, if only by default. It earned another $33.5 million worldwide, including a 45% overseas hold, for a running cume of $200.3 million overseas and $336.1 million worldwide. The ambitious but poorly-reviewed epic should still pass Black Widow ($380 million) and still end up with around $415 million global with a 40/60 domestic/overseas split. Whether it reaches Shang-Chi and the Legend of the Ten Rings ($430 million) is a matter of how well it holds against Encanto over Thanksgiving weekend. It may not be a disaster, at least on a Covid curve, but it's no rousing victory. Fortunately, Shang-Chi is this year's top domestic grosser ($225 million) and a genuine crowd-pleasing favorite.
Paramount's Clifford: The Big Red Dog earned another $8.1 million (-51%) in weekend two, taking a hit from Ghostbusters: Afterlife and ending day ten with $33.513 million domestic. Clifford is hoping for a Thanksgiving bump, but otherwise it looks like a $55 million domestic finish, on par with Addams Family 2, for the $64 million flick. Warner Bros. and Legendary's Dune earned another 3.065 million (-45%) in weekend five for a new $98.2 million cume. It'll pass $100 million domestic over Thanksgiving, but how much farther it gets may depend on its place in this year's awards race. The $165 million sci-fi fantasy has earned $367 million worldwide, with a likely end-point of around $385 million.
Sony's Venom: Let There Be Carnage earned $2.77 million (29%) in weekend eight, bringing its domestic cume to $206.47 million and its global cume to $455 million on a mere $110 million budget. It has passed the unadjusted domestic grosses of Thor: The Dark World ($206 million), Bad Boys for Life ($204 million) and The Amazing Spider-Man 2 ($202 million). It should end with just over/under Venom's $213.5 million domestic gross and around $500 million worldwide unless it snags a last-minute Chinese release date. That is a remarkable accomplishment with or without a Covid curve. Sony is doing at least as much as Disney to keep theatrical alive.
No Time to Die passed F9 as the biggest Hollywood grosser since Star Wars: The Rise of Skywalker ($1.073 billion) in December 2019. And its current $579 million overseas cume is larger than anything out of Hollywood since Frozen II ($972 million out of $1.45 billion) in November 2019. The 25th official James Bond movie earned another $2.706 million (-40%) in weekend seven, another solid hold despite being concurrently available on PVOD. MGM, EON and Universal's $250 million actioner has earned $154.7 million domestic and $734 million worldwide. At this rate, it should end up with around $161 million domestic and $775 million worldwide.