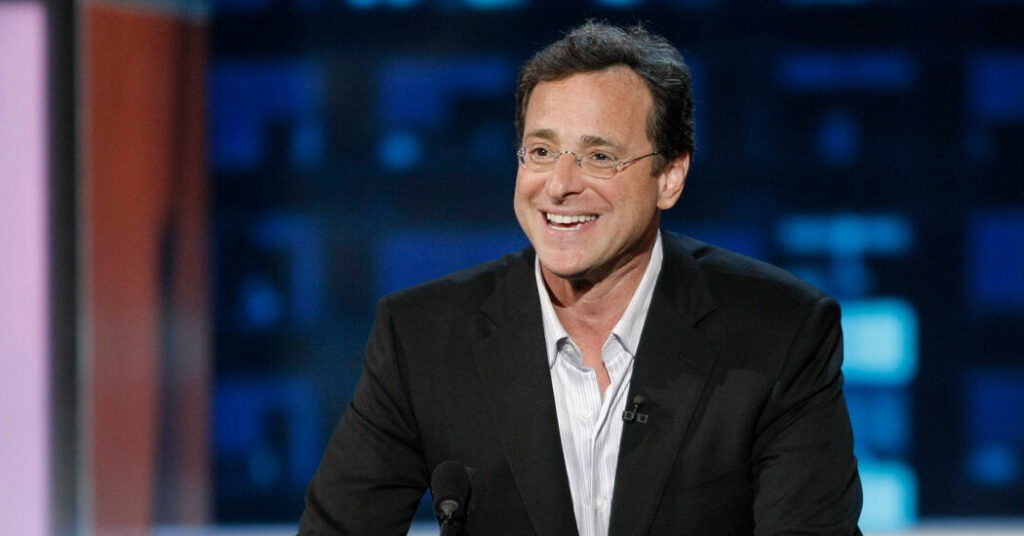 Bob Saget, Comic Who Starred in Sitcom 'Full House,' Dies at 65
In 1996, shortly after "Full House" ended and shortly before he left "America's Funniest Home Videos," Mr. Saget directed a television movie, "For Hope," starring Dana Delany, which fictionalized the story of how his sister, Gay, had grown ill and died of systemic scleroderma, an autoimmune disease that can lead to hardening and tightening of the skin and connective tissues. (He later became a board member of the Scleroderma Research Foundation.)
He also directed "Dirty Work," a comedy starring Norm Macdonald (who died in September) and Artie Lange. It was widely panned on its release in 1998; Mr. Saget later said it would have been much funnier if it hadn't been cut to get a PG-13 rating.
Returning to the comedy circuit and mocking his wholesome TV alter ego, Mr. Saget developed a cult following as a comedian who could unleash torrents of scatological material.
In 2005, he was featured in "The Aristocrats," a film about the history of a joke that A.O. Scott of The New York Times called both "a work of painstaking and penetrating scholarship" and "possibly the filthiest, vilest, most extravagantly obscene documentary ever made." In 2010, Mr. Saget hosted a documentary series, "Strange Days With Bob Saget," in which he spent time with pro wrestlers, bikers, Bigfoot hunters and others.
Survivors include his wife, Kelly Rizzo, and three daughters from an earlier marriage, Aubrey Saget, Lara Melanie Saget and Jennifer Belle Saget.
On "Jimmy Kimmel Live" in 2017, he remembered how Don Rickles, a longtime friend of his and Mr. Stamos's, would describe Mr. Saget's act. "He comes out like a Jewish Clark Kent," Mr. Saget recalled Mr. Rickles saying. He then demonstrated how Mr. Rickles would break into a song about a dog and a monkey, repeatedly using a verb censored on network television.