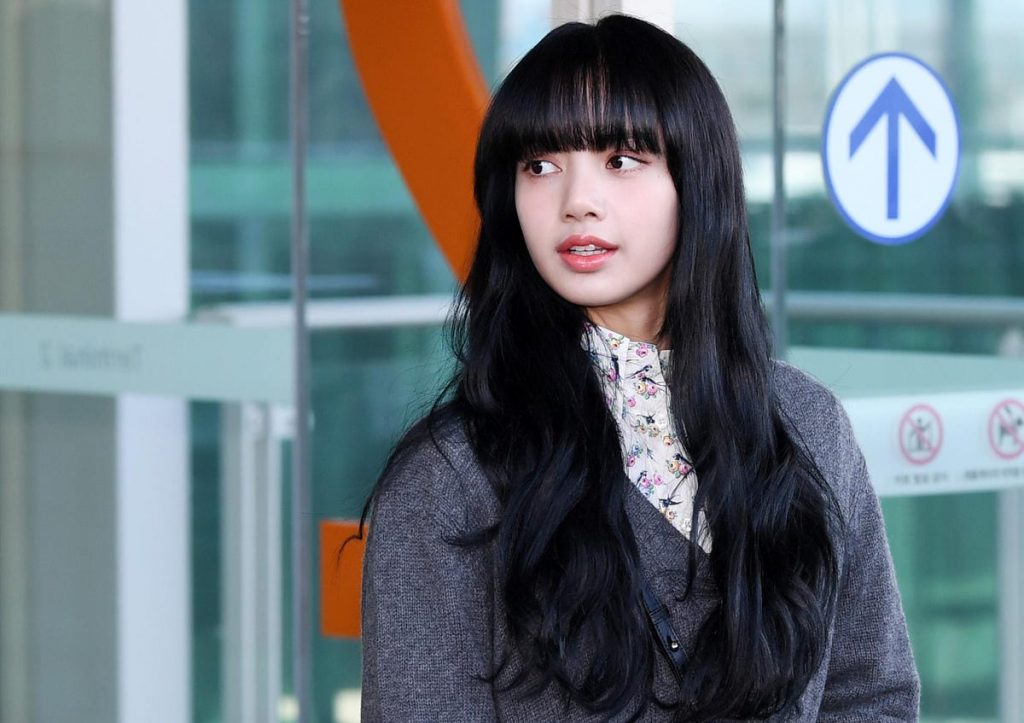 Blackpink's Lisa Is Now The Second Korean Solo Female Musician To Chart In The U.K.
For more than a decade now, musicians hailing from South Korea have been making serious inroads when it comes to succeeding in markets outside of Asia, and it seems like with each passing year, more and more names rise higher and higher on important lists, making history in the process. This week, one superstar from the nation lands her first hit single in one of the largest music markets, and by doing so, she accomplishes a feat only one other woman before her has managed.
This week, Lisa's single "Lalisa" debuts on the U.K. songs ranking at No. 68, but it's not the position that is most important, but rather that she appears on the tally at all. Lisa is now the second-ever solo female musician from South Korea to land a win on the weekly ranking of the most-consumed songs in the nation. It's worth noting that Lisa is actually originally from Thailand, but concerning her professional career, she began scoring hits after moving to South Korea and joining Blackpink. With her first smash, she joins a very familiar figure in this part of the history books.
Earlier this year, Rosé debuted her single "On the Ground" at No. 43 on the same list, scoring her first placement on her own. The track was a huge win all around the world when it first arrived, and now Lisa has followed in her footsteps.
MORE FROM FORBESBlackpink's Lisa Scores One Of The Biggest YouTube Debuts Of All TimeBy Hugh McIntyre
Both Rosé and Lisa originally made their name as members of the South Korean girl group Blackpink, and while the band is quiet at the moment, they are still included in its lineup. The two musicians went solo in 2021, but nothing has changed with the act, which may return before long.
Blackpink, now not just one of the biggest vocal acts in South Korea, but in the entire world, has been a winning force on the U.K. singles chart for some time. The band has thus far collected half a dozen top 40 hits in the island nation, including their own "Kill This Love," "How You Like That" and "Lovesick Girls," as well as successful collaborations with the likes of Dua Lipa ("Kiss and Make Up"), Lady Gaga ("Sour Candy") and Selena Gomez ("Ice Cream").
Lisa and Rosé may be the only females to make this specific bit of history, but they are not the only solo artists from South Korea to chart hits in the U.K. The two Blackpink singers join Psy, as well as BTS performers J-Hope and Agust D (also known as Suga) by appearing on the list without their bandmates.
MORE FROM FORBESBlackpink's Lisa Scores The Biggest Music Video In The World With 'Lalisa'…And It Wasn't A Close RaceBy Hugh McIntyre