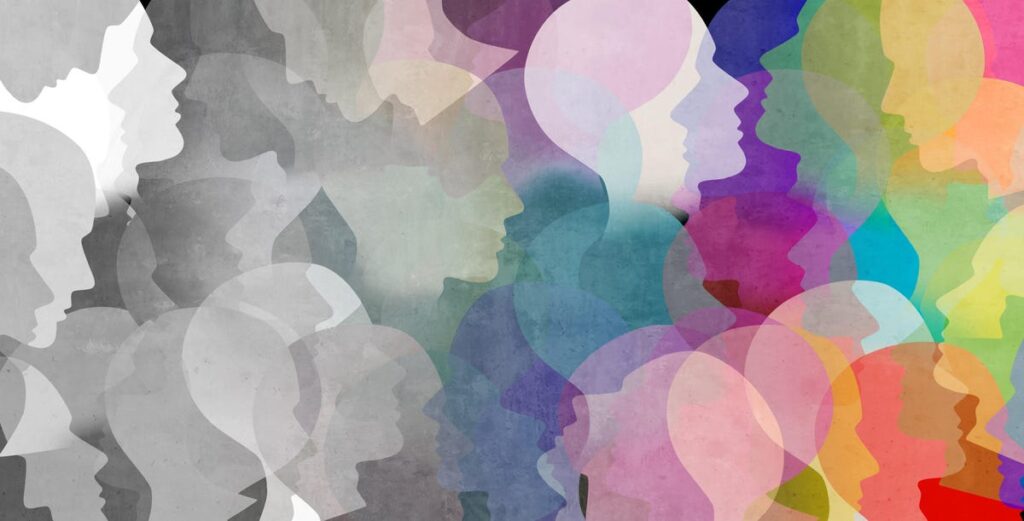 Black VCs Grow Fatigued Responding To Racially Offensive Remarks; Financial Backers Stay Silent
Black venture capitalists say their white counterparts and other stakeholders should be louder in condemning those in the sector who make racially offensive remarks, as some feel the load of speaking out and advancing equity falls disproportionately on them.
On December 29, prominent tech entrepreneur and investor Joe Lonsdale tweeted that "broken" culture and "out of wedlock births" were reasons for Black underperformance in the VC industry. He was responding to a tweet that said the industry is racist.
Monique Idlett-Mosley, a Black cofounder and general partner of Reign Ventures, declined to comment specifically on Lonsdale but said his remarks and others like it demonstrate ignorance. She added that Black and Brown people can't be the primary groups striving to combat racism and disparities in the industry, and that the limited partners who fund investments should play a greater role.
"We cannot keep being asked to do the work to help be the voice of an entire community that's been left behind and disregarded," Idlett-Mosley says, "and then on top of it, have to comment on the ignorance of the minds of these people."
Forbes reached out to some of the limited partners–often institutional investors–in funds managed by Lonsdale's venture capital firm 8VC. A spokesperson for the University of Michigan Endowment, which committed $10 million to 8VC in October 2020, said in an email "we have no information to share with you."
The John and Markle R. Foundation, which invested in 8VC Fund II, according to tax records, didn't respond to requests for comment. A spokesperson for The Employees' Retirement Plan of Duke University, which research firm PitchBook cited as a limited partner, declined to comment.
Indeed, some white investors and entrepreneurs have criticized Lonsdale's remarks, including Pär-Jörgen Pärson of venture firm Northzone and Reddit cofounder Alexis Ohanian. Forbes was unable to find any public statements made by limited partners of Lonsdale's venture firm about the incident.
Lonsdale, cofounder of software firm Palantir Technologies, is managing partner at 8VC. His two, now-deleted, December 29 tweets came in a back-and-forth about whether the VC industry was racist, which he said was a "dumb hypothesis."
He tweeted: "A real view: average black culture needs to step it up and stop having as many kids born out of wedlock (statistical indicator of underperformance) / who don't value education or spend as much time on homework."
Eric Christian Ramses, the founder of Undermine VC and the person to whom Lonsdale was replying, took a screenshot before the tweets were deleted and reposted them. Ramses shared a time-stamped image of the tweets with Forbes.
A spokesperson for Lonsdale declined requests for comment, but later shared a Twitter thread about Lonsdale's work aimed at reducing recidivism. Lonsdale told TechCrunch that his original tweets were taken out of context and that "it isn't necessarily fair to blame 100% of problems today on racism."
Monique Woodard, a Black VC who leads Cake Ventures, is no stranger to speaking out about the often-silent racism that exists in the VC industry. But she decided that responding to Lonsdale's original tweets wasn't her battle.
Amid the social media fallout, Woodard tweeted: "Stop asking Black people what we think about Joe Lonsdale and start asking white people — specifically his [limited partners]. That's the only article to write."
Woodard declined to elaborate to Forbes, and her sentiment was echoed by several other Black VCs.
Elliott Robinson, of Bessemer Venture Partners, responded to a Forbes inquiry by saying his position can be summed up in Woodard's tweet. Arlan Hamilton of Backstage Capital and member of For(bes) the Culture's 50 Champions List, didn't reply to a request for comment but retweeted Woodard's tweet. Sydney Sykes, cofounder of non-profit advocacy group BLCK VC, declined to comment but expressed agreement with Woodard.
The venture capital industry has a poor record of attracting Black talent and investing in Black founders. Black employees accounted for about 4% of investment professionals in the VC industry in 2020–up from 3% in 2018–according to a report published last spring in part by the National Venture Capital Association, a trade group.
As of January 2021, only about 420 Black-founded tech startups in the U.S. had ever received venture capital funding, according to the latest-available data from Transparent Collective, a non-profit focused on removing barriers for underrepresented founders. That's compared to the thousands of tech startups that are funded annually in the U.S.
Del Johnson, a Black investor who previously held stints at Backstage Capital and Indie VC, says the VC industry operates largely on biased investment practices "that nearly always end up harming entrepreneurs of color."
These include "warm introductions" among investors and their predominantly white networks, he says, as well as "pattern matching," or investors' favoring of founders who look and feel like others they've seen succeed.
Johnson hosted a two-hour Twitter Spaces event about racism in the industry following Lonsdale's comments. He told Forbes that the burden to call out such practices has unduly fallen on Black VCs, but they play a key role in shaping the discussion. "All VCs invested in a fair and equal system have a responsibility to clearly explain why these discrepancies exist."