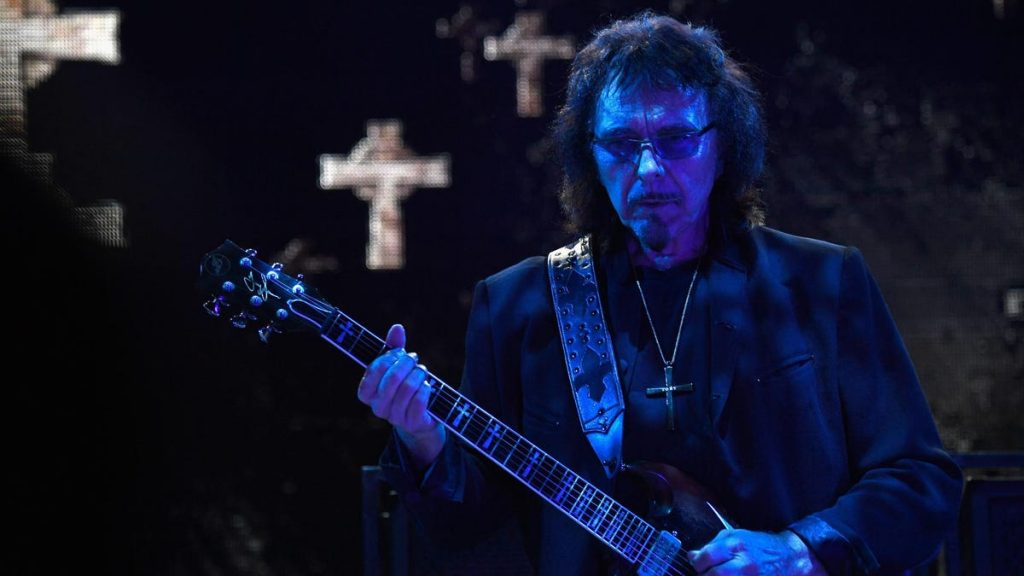 Black Sabbath's Tony Iommi Debuts First New Track In 8 Years
Black Sabbath's Tony Iommi, otherwise known as "the god father of heavy metal," has just released his first piece of new music since Black Sabbath's final album, 13 (2013). "Scent of Dark" is the new instrumental track by the legendary guitarist, which features a multitude of instrumentalists including a notable string section (Violin and Cello). Immediately, the song kicks into some classic sounding Iommi 'riffage,' with a signature 'doomy' clean guitar riff followed by a familiar uptempo groove. While Iommi's songwriting and guitar playing are very much the same flavor, "Scent of Dark" feels like it could have been a nice B-side on a Heaven & Hell album or Dio era Sabbath record. In other words, Tony's compositional and technical chops have aged surprisingly well given how long his career spans.
However, "Scent of Dark" isn't some spur of the moment release, rather it's paired with the announcement of Iommi's new perfume — Tony Iommi is collaborating with Italian luxury perfume house Xerjoff to release his own signature fragrance. Tony has since stated that the idea started when he was introduced to Xerjoff's own Sergio Momo. "I met Sergio through another friend of mine Jimmy Crutchley, and Sergio kindly sent me a box of his fragrances and asked if I'd be interested in creating my own, which I certainly wasn't expecting," Iommi said in a short interview surrounding his new fragrance. "I had no idea how that would work, but Sergio suggested I come up with a list of things I like the smell of, which I did. He developed some different samples made up from my suggestions and I picked the one I liked; the project moved forward from there."
In addition to Jimmy Cruthley (who's seen playing bass in "Scent of Dark"), Sergio Momo can also be seen playing guitar alongside Iommi in the new video. And while an Iommi inspired fragrance might not be at the top of every Sabbath fans' wishlist, it may point to greater things that lie ahead in the future.
For one, not only has the legendary metal guitarist released his own new track, but it's been recently reported that Iommi wrote and recorded guitar for a song on Ozzy Osbourne's upcoming solo album. With both "Scent of Dark" and a feature on the new Ozzy record, it's clear that Tony is staying active musically, which could point to even bigger projects in the works, e.g. a new Black Sabbath album?
Maybe it's wishful thinking, but it should be noted that some members of Black Sabbath have expressed their 'openness' to collaborating again, be it through more reunion shows or a new album.