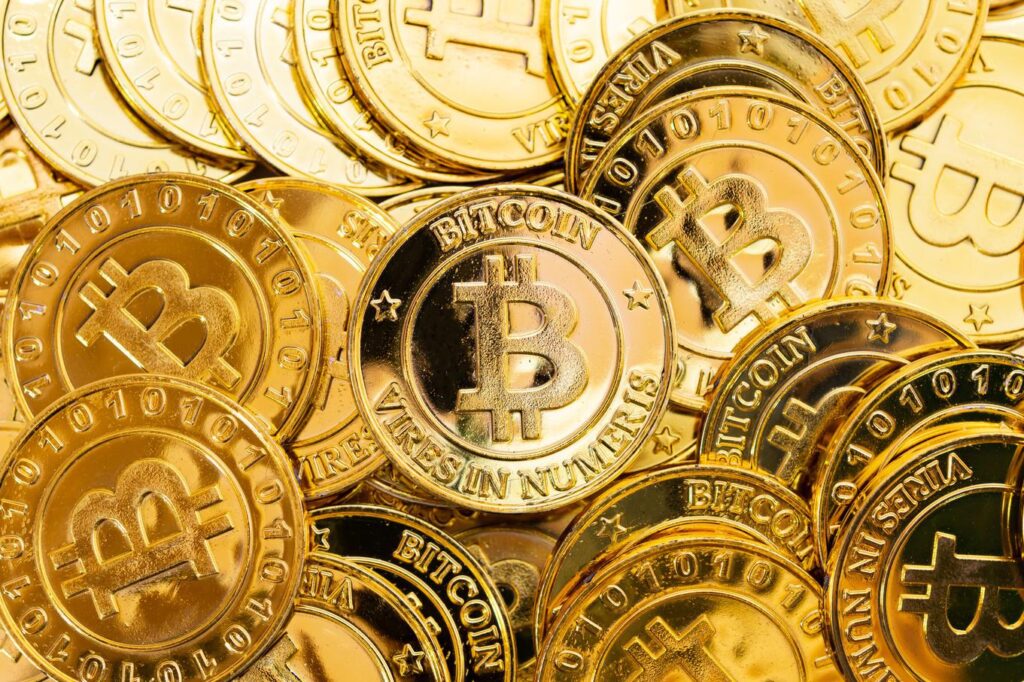 Bitcoin Breaks Free Of Its Malaise To Surpass The $40,000 Level
Bitcoin prices broke through the $40,000 price point today, seemingly rising above the stagnation they had fallen into over the last few weeks.
The world's most prominent digital currency surpassed that level late this morning, according to CoinDesk data.
At this point, it was up more than 20% from the more-than six-month low it reached in late January, additional CoinDesk figures reveal.
Since climbing past $40,000, the cryptocurrency has managed to stay above that psychological barrier, trading within a relatively tight range.
While fluctuating within this range, the digital asset reached an intraday high of $40,901.18 around 3 p.m. EST.
[Ed note: Investing in cryptocoins or tokens is highly speculative and the market is largely unregulated. Anyone considering it should be prepared to lose their entire investment.]
Why has bitcoin experienced these latest gains?
Several articles, including ones published in MarketWatch and CoinDesk, mentioned the latest U.S. jobs report, which showed that the nation's employers added 467,000 positions in January.
This figure was substantially higher than the consensus figure of 125,000 jobs provided by analysts polled by Bloomberg.
Several market experts who contributed to this article offered their perspective on this matter, emphasizing the importance of both this latest jobs report and other important factors.
Decoupling
Many of them spoke to how closely digital currency prices had been following those of equities, at least up until recently.
"Bitcoin and Ethereum had been closely coupled with SPX and Nasdaq throughout most of the week, until early this morning when both coins began to show outperformance," said Josh Olszewicz, head of research at Valkyrie Investments.
"This decoupling was then exaggerated further after the release of Non-Farm Payroll and unemployment data which was vastly better than predicted."
Tim Enneking, managing director of Digital Capital Management, also weighed in on this situation.
"Strangely enough, I suspect the rally was a function of the decorrelation (finally!) of the crypto markets to SPX which took place the day before. Once those shackles were removed, a more 'natural' price movement took over," he stated.
"The news in the crypto space has generally been good, certainly nothing terribly bad hasn't emerged (although WormHole hasn't helped) and "only" the pending new rules in the US regarding crypto loom as a possible negative," said Enneking.
"In short, there was no reason for the price to be down here in the first place other than the 'risk off' mentality that leaked over from fiat markets resulting in the very high recent correlation. That now appears to have ended, letting crypto take its natural course," he stated.
Short Squeeze
Analysts also highlighted the amount of short interest that existed before the price increase took place, a situation that could have easily amplified bitcoin's gains.
"One of the reasons for the strength of the move was the large amount of short interest that had been opened in the $30,000 range, forcing bears to close their positions," said Dylan LeClair, head of market research for Bitcoin Magazine.
"Our analysis highlights that previous bitcoin bottoms were marked by periods of derivative market bearishness, particularly when perpetual futures funding was negative for prolonged periods of time," he stated.
"With the negative funding piling up, there was approximately $53 million in total short liquidations over the last eight hours helping to send bitcoin over $40,000."
Additional Considerations
Aside from the factors listed above, several other developments may have helped fuel today's bitcoin rally.
Olszewicz highlighted some of these matters, stating that "Other factors potentially leading to Bitcoin's rally today include a persistent negative funding rate on derivatives, which often happens when shorts are paying longs."
"Additionally, the put/call ratio for all options maturities was the highest since late 2018, a potential indication of a crowded trade, and shorts haven't really been pressured or liquidated since last November's highs," he stated.
"Finally, the fear & greed sentiment index has been holding below 30 since January 1st, which is normally an indication of oversold markets," the analyst stated.
At the time of this writing, the Fear And Greed Index was at 20, pointing to "Extreme Fear."
Disclosure: I own some bitcoin, bitcoin cash, litecoin, ether, EOS and sol.