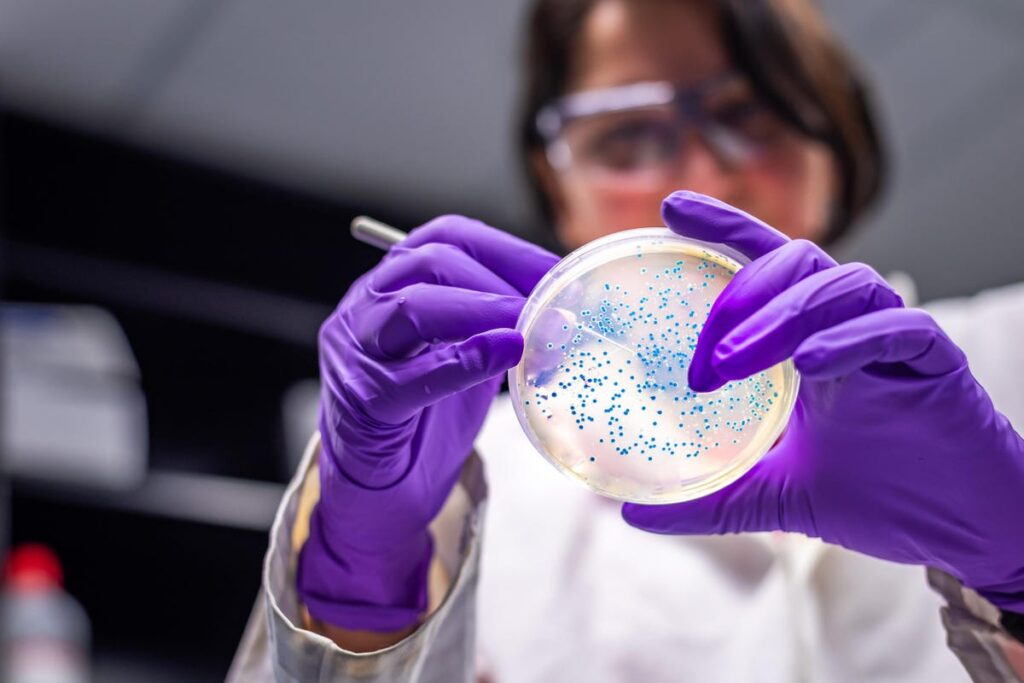 Biotech Recursion Pharma Drops Back To IPO Price — Again.
It's got all the correct buzzwords for a hot biotech stock: machine learning, cell images, artificial intelligence. When Recursion Pharmaceutical went public at $18/share back in April, the stock immediately popped up to almost $36/share, a nice double for those lucky enough to merit an IPO allocation.
After selling off in May down to $19/share, Recursion took off again and by July it peaked at just below $43/share. From that point in time, the stock began to dive and by about just 6 weeks later, you could buy a share for just…well, $18/share, which was the original IPO price.
The Utah-based biotech made it back up to 29 by early September but now, today at the close, a share of Recursion went for $18.16/share. If you had held on to a single share of the stock from April until now you'd be up by, whoa, 16 pennies. The price charts are quite revealing.
Here's the monthly Recursion Pharmaceutical price chart:
Each bar shows the low price and the high price for each month. You can see how Recursion's IPO in April starts at the offering price of 18 and ended much higher. It's a hot biotech stock, you can see it.
After peaking in July, take a look at the 5 monthly bars following. They're all red and the red volume bars along the bottom of the chart keep increasing. From October until December, the selling keeps up.
The weekly price chart for Recursion Pharmaceutical looks like this:
You make out the ups and downs with better clarity here but the main thing is that big red volume bar for this past week. Investors took the opportunity to get out at 20 and 19 is what this looks like. This, after the previous week where buyers seemed to want to take advantage of the dip.
Here's the point-and-figure chart for Recursion Pharmaceutical:
In this still used and respected old-school method of charting, the "x's" represent price moves up and the "o's" represent price moves down. Time drops out as a chart factor — we're just looking at price. Please note in the upper left hand corner where it says, in red: "P an F Pattern: Descending Triple Bottom Breakdown on 17-Dec-2021."
It's not just Recursion, of course — the entire biotech sector is having a rough year. Take a look at the weekly price chart of the SPDR S&P Biotech ETF, a kind of benchmark for the sector:
Biotechs had a better week than they've been having lately but there are issues. The ETF has dropped from 175 early this year to just below 110 before bouncing a bit at the 200-week moving average. You can see how the 50-week moving average is beginning to trend downward.
Innovation and disruption are great themes when the concept is hot but after the story has been told over and over, it gets old.
Not investment advice. For educational purposes only. Always consult with a registered investment advisor before making any decisions.