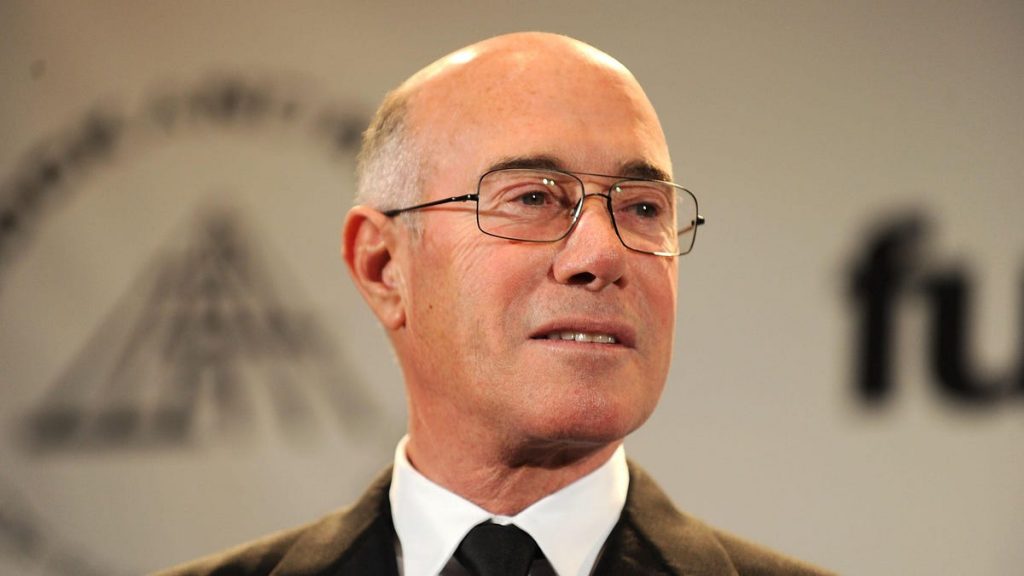 Billionaire Music Mogul David Geffen Pledges $75 Million To Columbia Business School
David Geffen, the billionaire founder of three successful record labels and animated film studio DreamWorks, pledged $75 million to Columbia Business School through his foundation to support the construction of two buildings on its new Manhattanville campus, the school announced Tuesday.
One of the two eight-story buildings set to open in January 2022 will now be named David Geffen Hall, and it will sit across from Henry R. Kravis Hall, named for the private equity executive who pledged $100 million to the business school more than a decade ago to stimulate its move to Manhattanville in West Harlem.
"I'm proud to provide support for the Columbia Business School at this moment of opportunity and change," Geffen said in the press release announcing the gift. "The school is among the best of its kind in the world and will prepare future generations of business leaders."
Geffen, 78, has spent more than a half-century in show business since he moved to Los Angeles to work in the mailroom at talent agency William Morris after dropping out of college at the University of Texas. He founded his first record label, Asylum Records, in 1971 and later started Geffen Records and DGC Records while beginning to produce movies in the 1980s as well.
The longtime Hollywood power broker still has deep roots in New York, where he grew up in Brooklyn as the son of Jewish immigrants and now owns a penthouse overlooking Central Park and a mansion in the Hamptons. Forbes estimates his net worth at $10 billion, including a large contemporary art collection featuring works by Willem de Kooning and Jackson Pollock and a stake in Apple worth billions.
Despite never finishing college, Geffen has made frequent philanthropic forays into education. He has given $300 million to UCLA's medical school, which is named for him, and last year he announced a $150 million pledge to eliminate tuition at what is now Yale's David Geffen School of Drama. He founded his David Geffen Foundation in 1987, and it has distributed nearly $400 million to nonprofits according to publicly available tax filings through 2019. He has also supported Democratic politicians including Barack Obama and donated to the anti-Trump Lincoln Project last year.
Columbia Business School's two new buildings will total 492,000 square feet, doubling its current square footage following its long-awaited move nine blocks north of the Ivy League school's main Morningside Heights campus in upper Manhattan. Columbia was ranked seventh in Forbes' latest rankings of the best MBA programs in the U.S.