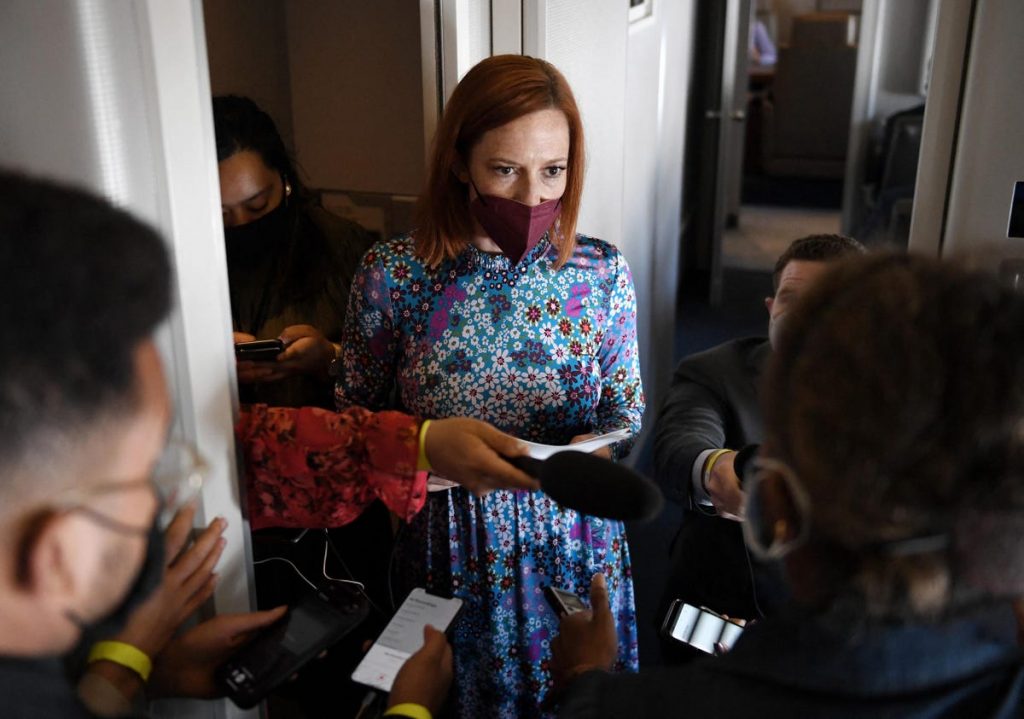 Biden Plans To Announce On Thursday A New Strategy To Fight Covid Crisis
White House Press Secretary Jen Psaki told reporters today that President Joe Biden will announce this Thursday a new six-pronged strategy to fight the Covid Delta variant and increase the number of American who are vaccinated against the re-surging disease.
According to Reuters, Psaki told reporters traveling with Biden aboard Air Force One that he will lay out the strategy "across the public and private sectors to help continue to get the pandemic under control."
Asked about possible new mandates, "Psaki said the White House would offer more details later about the plan and acknowledged that the federal government cannot broadly mandate that Americans get vaccinated," Reuters reported.
"We need to continue to take more steps to make sure school districts are prepared and make sure communities across the country are prepared," Psaki added.
Biden first unveiled his plan to fight Covid in January. In July, Biden modified the plan by encouraging states to pay people $100 if they got vaccinated.