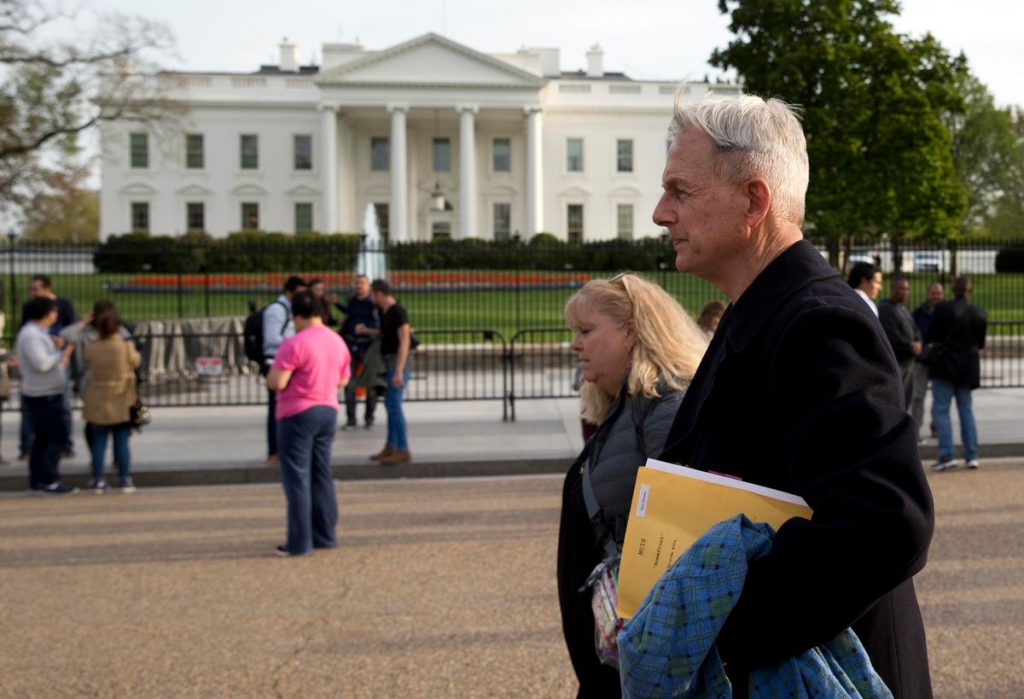 Behind Mark Harmon's Big 'NCIS' Exit After 18 Years Playing Gibbs
There aren't many sure things in show business, but for 18 years, one of them has been Mark Harmon playing Leroy Jethro Gibbs on CBS's hit drama NCIS.
Make that had been.
On Monday night, Harmon made his final appearance on the show, fittingly teaming with one of his earliest mentees, Timothy McGee (Sean Murray), to hunt down a hitman in Alaska. McGee returned to Washington, D.C., after the case wrapped; Gibbs did not.
Harmon has played Gibbs since 2003, when the legal drama JAG introduced the character. NCIS spun off of JAG in September of that year, and the show has been a hit ever since, ranking among the top 10 programs on broadcast since season six.
In season 10, the show ranked first on all of television, and last season it finished behind only Sunday Night Football and Thursday Night Football.
NCIS has generated boatloads of money in syndication, where marathons still pepper cable channels on weekends and holidays. It has lasted through a revolving door of cast members over the years, successfully weathering the exits of Cote de Pablo (Ziva), Michael Weatherly (Tony) and Pauley Perrette (Abby).
CBS's procedurals don't have stars so much as they have concepts. The shows explore characters' personal lives, but they never become the focus at the cost of the weekly case that needs solving. That allows the network to slide new cast members in and out as needed. Katrina Law, Gary Cole, Wilmer Valderrama and Diona Reasonover have all joined the cast within the past four years.
But Harmon is unquestionably the center of NCIS, and it will be interesting to see if the show's numbers sustain without Harmon.
The drama is off to another strong start for the season. It has paced CBS to four Monday night No. 1 finishes this season in households and total viewers, according to Nielsen, and finished as the night's No. 1 program Monday. NCIS was also the top drama on broadcast last week.
Harmon has been hinting for a couple years that he was ready to move on. The actor is also an executive producer on the program, and so there's been understandable speculation that he will return at some point in the future for guest spots, if not a recurring series role.
He signed on for season 18 with an agreement that limited the number of episodes he appeared in.
NCIS is the longest-running drama on CBS. It's tied for the sixth-longest-running scripted series ever on television, at 19 seasons.