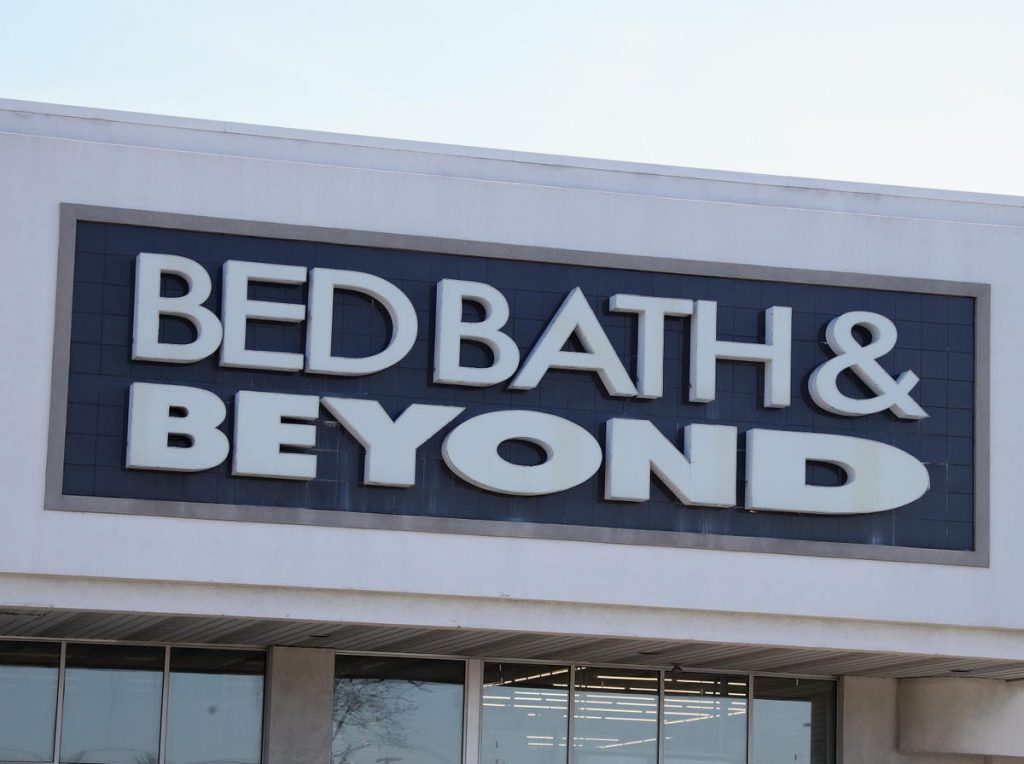 Bed Bath & Beyond Stock Soars 70% After Hours
The shorts seem to have been tripped up again on Bed Bath & Beyond BBBY .
After announcing a flurry of news after trading closed Tuesday afternoon – including an accelerated stock buyback plan, a few high-level executive changes and several online initiatives – the stock climbed more than 70% in the first three hours following the close of the stock market, coming on top of a nearly 10% climb during the day.
And while all the news was impressive, several sources are saying the massive spike in the trading price is being fueled by traders who had shorted the stock and needed to cover their positions. FactSet, according to a CNBC report, says 27% of the company's shares are shorted, making it the third highest among the 1,500 largest U.S. stocks.
The company itself, in the second year of a major turnaround under new management following years of declining performance, didn't address the short situation. It has experienced these spikes before, most recently in early June when its stock jumped to over $44 after getting caught up in the Reddit-driven surge that saw even bigger gains for other stocks like GameStop GME . Its after-hours price, as of early Tuesday evening, was just over $28, well off that high but significantly above its recent trading range in the mid-teen range following its disappointing earnings report at the end of September.
If indeed the stock has been caught up in short traders buying shares it would be at least the third time that has occurred in 2021. Each time was followed by an equally as dramatic retreat soon thereafter.
This time, at least some of the action can be attributed to news coming out Bed Bath, specifically the stock repurchase plan speed-up. The company said it expects to complete its $1 billion share repurchase plan early; it was originally set for three years, but now will be two years ahead of schedule. It has already completed $600 million and now says it will repurchase the remaining $400 million over its next two quarters.
Other news including several realignments of C-level executives and the announcement that is creating a marketplace platform where third parties could sell goods through the BBB site. There was also a tie-in with Kroger's KR to start selling home merchandise through the grocery chain's e-commerce site.
All are important moves, even if the marketplace model is something many legacy retailers have already gone into and BBB did not release any further details on timing.
The next few days are likely to give a better indication of how the market feels about these moves versus outside developments like short sellers. CEO Mark Tritton continues to say the company's fundamentals remain strong and on plan. "On my second anniversary as CEO, I am excited and inspired by the change and momentum we have created in this business as we continue to fortify our competitive positioning and customer acquisition strategy.
"We will continue to leverage our market position to drive both customer acquisition and retention."