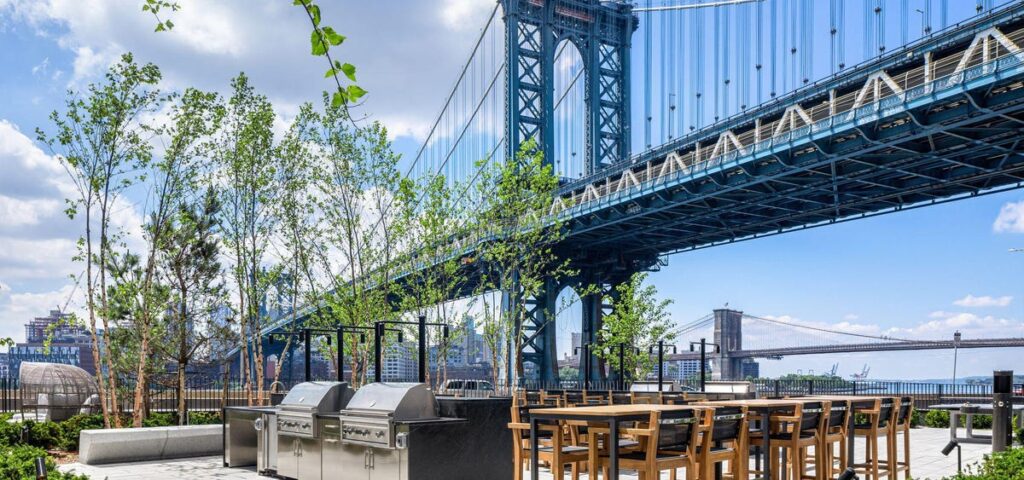 Bank On It: Change Transforming Manhattan's East River Waterfront
Noting the premium paid everywhere for homes on an ocean, lake, river or other body of water, a pundit once quipped, "They're not making any more waterfront real estate."
That truism helps explain why Manhattan's Lower East Side waterfront is experiencing a significant transformation in residential values. Some feel the continued evolution of the Lower East Side, particularly along the East River Esplanade, is likely to echo the change that's taken place over the past 20 years on the West Side waterfront.
In 1998, residential values on the Manhattan waterfront were roughly equal to averages across all Manhattan. But 15 years after the completion of Hudson River Park's initial phase, West Side values doubled vis-à-vis Manhattan averages. Numbers from the last decade show a similar trend could be underway on the Lower East Side. Statistics from 2011 to 2020 focused on annualized rate of change in average price found the Lower East Side tallied a 6.4% increase, versus all of Manhattan's 3.7%.
Among developments to transform the East River setting is the groundbreaking One Manhattan Square, featuring more than 100,000 square feet of private indoor and outdoor amenities and a soon-to-open location of premier grocery store Brooklyn Fare Kitchen & Market. Designed by Adamson Associates Architects, the glass tower supplanted the old Pathway grocery on Cherry Street, and is known for striking interiors, dramatic water views and a 20-year tax abatement and low common charges.
Past meets future
Alan Oppenheimer, vice president of development at Extell Development Company, notes One Manhattan Square pioneered luxury new development along the waterfront. "And, Brooklyn Fare also coming to the building adds to the neighborhood's appeal to buyers looking for the next best place to live," he says.
Another development soon to arrive at water's edge is 222 East Broadway, a 28-story tower adjoining a renovated eight-story landmark building, with 70 condominiums and an array of upscale amenities including a 7,000-square-foot park.
"This project embodies . . . the deep-rooted past of the neighborhood, while connecting it to its revitalized future," says Richard Cantor, principal of Cantor Pecorella, the property's exclusive marketing agent.
Other Lower East Side developments on their way include 247 Cherry Street, 259 Clinton Street and 260 South Street.
Change agents
A timeline of the East River Esplanade starts in 2004, when funding was confirmed for improvements yielding waterfront parks, playgrounds, and recreational facilities. Year 2018 saw the opening of Pier 17, featuring a promenade with eateries and boutiques, as well as the establishment of a new ferry landing in the NYC Ferry's Lower East Side route, linking the Lower East side to waterfront settings in Manhattan and Queens.
The following year witnessed the unveiling of Pier 35, whose features include an Eco-Park and Mussel Beach, as well as idyllic tableaus for picnics.
Still ahead, in 2023, comes the slated opening of Pier 42, which is set to morph a one-time parking lot into a new park dotted with a playground, sports courts and fields, fitness equipment, a bike path and picnic tables, along with waterfront views.
"Mirroring the success of the waterfront development on the West Side of Manhattan, the East Side waterfront has truly come to life over the past 15 years with massive public and private enhancements," says Ryan Schleis, senior vice president of research and analytics at New York City-based luxury real estate firm The Corcoran Group.
"Buyers are amazed at the access to new transit, fine dining, green space and playgrounds that have already been build and are ready to be enjoyed."