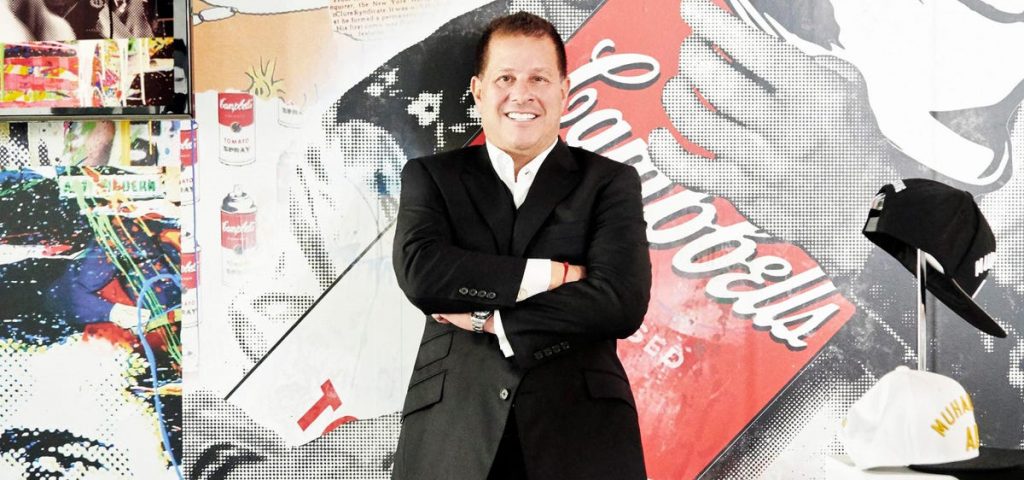 Authentic Brands Founder Mints A Billion-Dollar Fortune From Reviving Faded Labels
Jamie Salter has spun a billion-dollar fortune out of reviving brands like Brooks Brothers, Forever 21 and Aéropostale.
The 58-year-old founder and chief executive officer of Authentic Brands Group is worth $1.1 billion after a new funding round announced on Monday values the company at $9.5 billion, excluding debt. Salter has a 13% stake, according to a person familiar with the matter. (The net worth estimate includes a standard, 10% discount that Forbes applies to all private companies.)
Authentic Brands, which Salter started in 2010, decided to shelve plans for an initial public offering after filing paperwork with regulators in July. Instead, the company is taking on $3.5 billion in new capital from CVC Capital Partners and HPS Investment Partners.
Salter has been gobbling up companies that have fallen on hard times during the pandemic, purchasing retailers like JCPenney and Brooks Brothers in partnership with mall owners Simon Property Group and Brookfield. Over the summer, Authentic Brands said it would buy Reebok from Adidas.
Salter, originally from Canada, got his start selling windsurfing equipment in the 1980s, before buying a snowboard business for $35,000 and selling it for $5 million four years later. He then started his own shop, Ride Snowboards, and took it public in 1993.
Next, he got into licensing. He cofounded his own outfit, Lifestyle Brands, and one of his first forays was buying and licensing the Airwalk brand. He sold the business to Payless Shoesource for $85 million, then spent several years at restructuring firm Hilco, buying brands like Polaroid, Sharper Image and Linens 'N Things out of bankruptcy and licensing them out.
In 2010, he left Hilco and used $20 million of his own cash to start Authentic Brands. He began making deals with families of dead celebrities like Elvis Presley, Marilyn Monroe and Bob Marley, buying their estates and licensing their images to companies selling everything from perfumes to T-shirts. He earned royalties from the intellectual property.
"There's not a lot of the estates in this sort of icon business exploiting these assets correctly," Salter told Forbes in 2018. "They're not building them into long-term brands. I think it's not that they wouldn't. They just don't know how."
Authentic Brands now owns 30 brands — including Aéropostale, Barneys, Eddie Bauer, Lucky, Nautica and Juicy Couture — and generated profits of $211 million on revenue of $489 million last year, according to regulatory filings. It's a family business for Salter, whose four sons work for the company, including Corey Salter, who serves as chief operating officer.