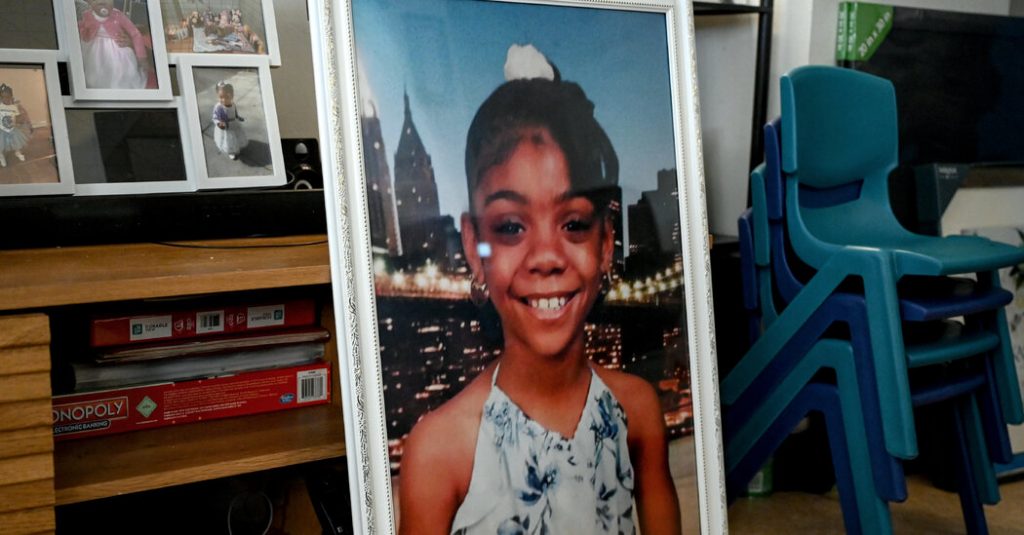 At Birth, She Already Had a Case File. At 7 Years Old, She Was Dead.
That was the stated course for Julissia as early as 2016, when a judge ruled that when the agency felt it was appropriate, the girl should be sent to live with her mother in a trial discharge.
The agency will face questions about whether that was the correct strategy. "The death of 7-year-old Julissia is a terrible tragedy, and we mourn her loss," a spokeswoman for A.C.S. said in a statement. "We are conducting an intensive review of this case to ensure that we are doing everything possible to keep children safe and families supported."
The child welfare agency had little reason to keep Julissia and her mother, Navasia Jones, separated by last year: Her mother had completed therapy and parenting classes, she had regained custody of one of her other children, and a younger half brother of Julissia's who had never been removed from her care lived with her as well.
Julissia's mother seemed to be making substantial progress, convincing the authorities that there was little risk in her regaining custody of the girl, said Gladys Carrión, a former children's services commissioner.
"They got it wrong," she said, "because this child died, that's the bottom line."
Ms. Carrión said there was no one decision that could explain what had happened: "There were lots of people involved and, obviously, there was a consensus at some point and everybody said, 'OK, we think the mom is ready, she could have this child.'"
Julissia was born on April 26, 2014, to Ms. Jones and Julius Batties, but she was immediately removed from their custody by the child welfare agency, court records show. Her safety, the agency found, was being endangered by her parents' failure to provide a "minimum degree of care." A judge ordered that Mr. Batties be referred to domestic violence counseling.
It was not the first sign of trouble in Ms. Jones's home. She had already lost custody of her five other children after they were found with signs of physical abuse, according to a later report.