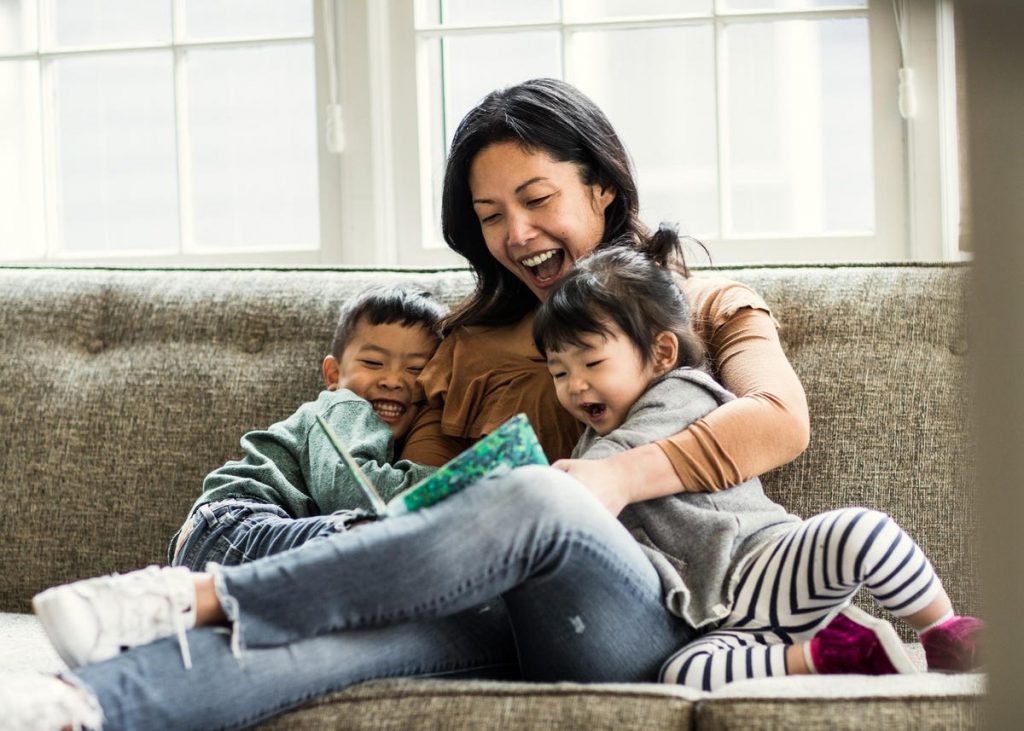 Are You An Equal Parent For Your Kids Or Just A Financial Investor?
By Nabanita De, founder of Nabanita De Foundation, helping caregivers to return to the workforce after a career gap through free course, forum, community, podcast and book.
A Reddit user shared his frustration when his wife asked for a break for a few hours from watching their kids to have downtime. Being a pandemic work-from-home dad, he did not agree with the expectation to subsequently care-give. The reddit community was agitated, since OP worked unreasonable hours (84 hours) each week from home, has been an absent parent and despite making "good money," didn't hire a babysitter or make other arrangements to give his spouse a much needed break.
Uneven caregiving expectations lead caregivers to sacrifice their life and careers. Here are some of the reactions from the Reddit community on this topic as well as relevant stats from our research:
1. Stop opting for unbalanced work life balance to avoid childcare duties
"Working 14 hours days six days a week is simply not sustainable for any family or marriage." "If you need to be available early in the morning and late at night, why not give yourself a few hours of personal time in the middle of the day? It kind of sounds like you're working really long hours to avoid childcare and house duties." – Reddit
"Among working parents of children younger than 18, mothers in 2013 spent an average of 14.2 hours per week on housework, compared with fathers' 8.6 hours. And mothers spent 10.7 hours per week actively engaged in child care, compared with fathers' 7.2 hours," according to 2013 Pew Research report. If a pattern of work taking over starts forming, it's important to reprioritize to be an equally present parent.
2. Hiring help to prevent your spouse from burnout and becoming a single parent
"He's glad he gets to see his kid for 20 minutes a day but his wife is a single mom year-round. If someone works that many hours and takes pride in their sacrifice, perhaps they could pay for extra help to compensate for their extra work hours, and it would alleviate some of the resentment from the partner." "You are not pulling your weight at home because you are making money, that should be paying to bridge the gap instead of relying on your spouse to pick up the slack." – Reddit
"The average working mom works 98 hours per week, more than equivalent to full time jobs" – Salon and Bustle. It's most natural to face burnout.
According to healthyplace.org, the definition of Parenting, is:
Process of raising a child from birth to independent adulthood
Facilitating the upbringing of a child through all stages of development.
Caring for and nurturing a child.
The act of caring for a child rather than the biological connection to a child.
Establishing a healthy environment as the child grows.
Providing a financially stable home.
Adjusting to the changing needs of a child as they grow.
Providing financially is just one part of several parenting duties. If you aren't doing all of the above and not making an effort to share responsibilities, you need to find ways to compensate.
3. Thin line between earning money for family vs family neglect for career
"My ex brother-in-law thought it was so important that he makes as much money as possible. He is my ex brother in law because neither my sister or her kids cared if they were wealthy – they just wanted a husband and father. He wasn't able to be either because he thought earning as much money as possible to support his family was more important than the family themselves." – Reddit
According to Harvard Business Review, in a recent study, more than 1,000 students graduating from the University of British Columbia completed an assessment measuring whether they tend to value time over money or money over time. The majority of students reported prioritizing time. According to Guardian, the top 5 regrets on deathbeds are: "I wish I hadn't worked so hard" and "I wish I had stayed in touch with my family and friends." Research suggests that good work-life balance significantly boosts productivity at work. So go ahead and block out a significant chunk to spend quality time with your family & watch your productivity and overall happiness skyrocket.
4. Start considering the non-earning spouse as an equal
"You know if you work 14 hour days, so does she right? How much do you think a nanny would charge for that? It is unreasonable to expect her to be a solo childcare worker for more than 8-10 hours a day." "There are plenty of lucrative careers that don't make the breadwinner feel entitled to not do housework or basic adult/parenting duties." – Reddit
A professional hourly cost of one home health aid is $21 and can reach more than $50, according to Mass Mutual and CaringVillage. Average maid services range from $120 – 280 per hour, according to Home guide. The national average hourly rate for a babysitter is $17.73 for one child, $20.30 for two and $21.49 for three kids, according to Parents.com. The average cost to hire a personal chef is between $45 – $100 per person per hour, according to fash. The average cost of a therapist for an hour is $60-$120 per hour. Your caregiver partner is doing all the above services for free, 7 days a week, without a holiday.
5. Prevent trauma on family by being an absent partner or parent
"What is the point of getting married and having a kid if you're not going to spend any time with your family? You can't undo the damage of never seeing your wife and child." You need to start focusing on your life or you wont have them anymore." -Reddit
Delegating and sharing uneven caregiving studies, as an absent parent, not only affects marriages but leaves children with mental issues. According to Fatherhood.org & US Census Bureau, stated in Fatherhood.org, on surveying 18.3 million children, 1 out of every 4 children live without consistent support from a biological, step or adoptive father. Absence of a parent can affect children to more likely have behavioral problems and attachment issues, face abuse & neglect, abuse drugs and alcohol, commit crimes or 2x more likely to drop out of school.
6. Arrange a suitable work-life arrangement with employer
"Compartmentalizing work vs home while working from home is not going to work perfectly everyday. It's important to discuss an arrangement with your employer where you can take necessary breaks or rearrange your schedule to accommodate situations that do arise." "Being chained to your desk isn't directly correlated with your productivity." "The people I'm on work calls with, have seen me feeding a baby, fixing toys etc. and everyone has been nothing but wonderful about it." – Reddit
With almost 2 years of work from home, employers are adapting to the needs around one's family. If you are struggling, have a conversation with your manager or leadership and devise ways to find a good work life arrangement. Speak to a career coach or therapist if you are struggling with setting boundaries at work.
7. Avoid a potential divorce in near future
"Your wife has been the only caregiver for 6 out of 7 days for 4 years. If two of you split, on joint custody, she'll be looking at at least 2-3 days to herself a week. But she has chosen to stay with you for all these years despite basically being a single parent. If she wants one day, figure it out." – Reddit
According to CDC and Legaljobs, the divorce rate in America is 2.9 per 1000. By identifying the wants and needs of your spouse and children before it's too late, you can prevent yourself from being among the 2.9.
The pandemic has seen a surge of posts concerning stay at home moms, where the career spouse has an unrealistic expectation for their stay at home caregiver spouse/partner counterpart to go above and beyond to support their family and children without any breaks or consideration. Read another similar post and online community standing against it, here.
At what point, does the parenting dynamic shift from being an equal caregiver and partner to being merely a financial investor in your family and children's life, leaving your spouse as a single parent with full time custody, despite being physically present?
More than 300,000 women have left the labor force in September to take care of their family. Women remain 2.8% points below their November 2019 labor force participation rate, according to the Minneapolis Fed and CBS. To allow these women a real opportunity to restart their life and careers, we need our men counterparts to step up and be equal caregivers in 2021.
Share this article and tell us how you are making an active effort to be an equal caregiver for your family with hashtag #equalcaregiver. Tell us what you thought about this article on our Website, LinkedIn, Facebook, Instagram, Twitter and Forum pages. Help a caregiver return to the workforce by sharing our free course, forum, community, podcast and book. Make a difference by donating to our cause here.
Connect with the author and founder on her webpage, Linkedin, Twitter and Instagram.