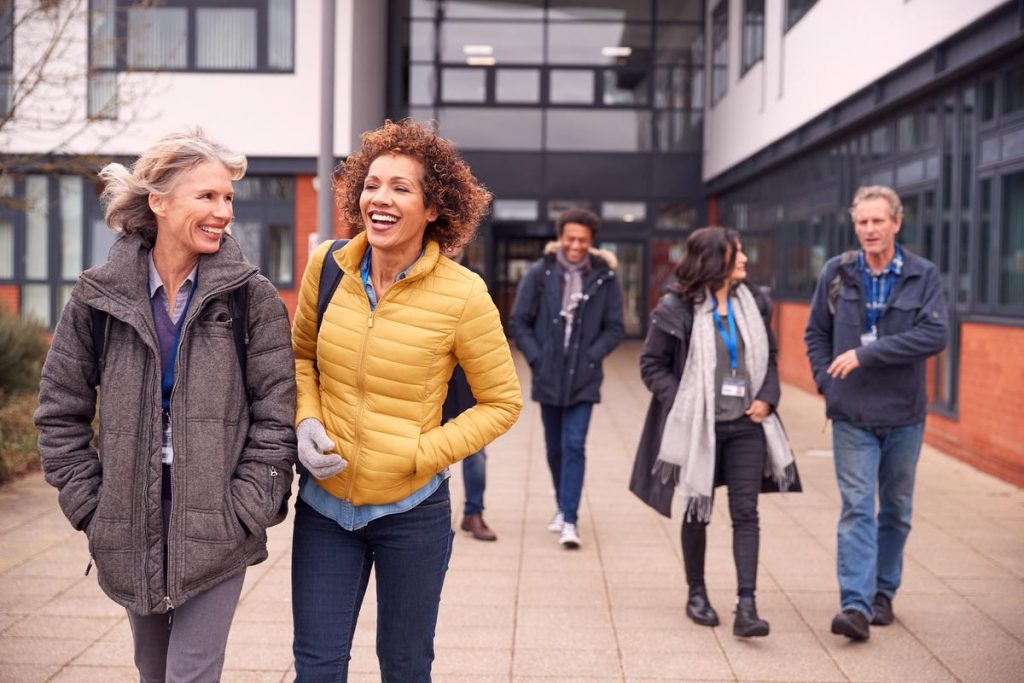 Are Colleges and Universities Ready to Shift Their Approach in Order to Educate the Nation?
Many colleges and universities are struggling with enrollment. According to the National Student Clearinghouse Research Center (NSCRC), college enrollment fell to 16.9 million students this past spring. This number represents a decrease of 600,000 students from the previous academic year, with the entire drop attributable to undergraduate enrollment. Although Covid-19 is one reason for the drop, enrollments were falling prior to onset of the pandemic due to declining birthrates and other issues.
As a result of the decline, colleges and universities are grappling with how to attract and better serve diverse student populations. In order to gain an understanding of higher education needs and wants, Jenzabar — a company that helps universities have the most effective resources and tools in place to serve a diverse demographic — conducted a survey of adults in the U.S. The company sought "to understand the way that adults view the relationship between their current careers, future career goals, and higher education."
The top findings from the survey, which engaged nearly 2500 adults, include:
Nearly half of the respondents believe they are underpaid, underemployed, or not realizing their potential.
Nearly a third of those surveyed, who are college graduates, believe that college did not prepare them effectively for their current jobs.
A majority of respondents believe that colleges and universities need to be more affordable, and over half of the respondents want more options outside of traditional 4-year, in-person college experiences. They prefer a hybrid model for college education.
Over half – including those with and without a college degree – would sign up for training and education to pursue a high-paying career if it were affordable, accessible, and easy to do on their own time.
Eighty percent (80%) of survey respondents believe colleges and universities are too expensive and need to offer programs that help students secure the jobs that are high-paying, and provide health and retirement benefits.
In their work with colleges and universities, Jenzabar noticed that non-traditional students have expressed disappointment in college course offerings. According to Ling Chai Maginn, Founder and CEO at Jenzabar, "The higher education system needs to transform so we can address the growing skills gap. Learning options need to be accessible to lower-income or working adults so they can get the training they need without being saddled with additional debt. Many traditional programs are expensive and don't offer the right blend of job training and life skills required to secure job opportunities in booming fields."
According to a recent U.S. Department of Labor report, U.S. employers are looking to fill 10 million positions, with many in science and technology. However, there is a major gap that must be bridged between U.S. adults and the skills they need to fill these jobs. According to Jenzabar, and many others, colleges and universities must shift their approach in order to accommodate the needs of all students, including non-traditional students who make up 40% of today's college students.
When asked what the company is doing to answer the calls for change expressed in their survey, Maginn shared that Jenzabar works with many colleges to be more responsive to their students' needs and career aspirations. Many of the institutions that they work with are under resourced and enrollment-driven; they also serve a student body of traditional and non-traditional, low-income, first generation students that reflect the future of the nation rather than the past. Most recently, the company helped Philander Smith College, in Little Rock, Arkansas to strengthen its technology in order to better support course offerings, and Tougaloo College, in Tougaloo, Mississippi to expand its career development services.
The cost of colleges and universities will continue to widen the wealth gap in the U.S., especially in a post pandemic world where employers are looking to fill skills-based jobs and colleges are experiencing declines in enrollment. According to Maginn, "without colleges transforming and disrupting the current approach, the U.S. is looking at even more economic downturn in the coming years."