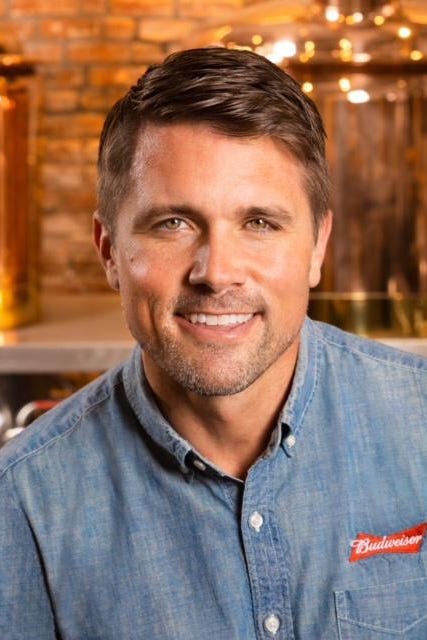 Anheuser-Busch's New CEO Talks Integrating Leadership & Sustainability
As we think about creating a more sustainable planet, it's going to mean more participation from large global brands in topics that have historically been managed by government. We all know the words collaboration and government don't mix well these days. In an effort to understand how Anheuser-Busch's new CEO thinks about sustainability and mixing in corporate social responsibility, I sat down with Brendan Whitworth.
Fromm:
Anheuser-Busch has built a beloved reputation over the last 165+ years, how do you plan to strengthen that reputation, while making it your own as CEO?
Whitworth:
I don't take my responsibility as CEO lightly, and I'm extremely respectful of our history and traditions here at Anheuser-Busch. We have an opportunity to write our chapter in the A-B history books and to transform our business, accelerating, building and enabling our brands and our portfolio as we continue to innovate.
For example, there are segments like seltzers that didn't exist – even just a few years ago – that we are building around while we nurture the core brands that have brought us to the dance. We're balancing the equity we have in a strong historic portfolio while innovating for tomorrow.
We also are enabling our business with the right capabilities – from technology to people – so we can meet the needs of our consumers and stakeholders. For example, we are using a technology we call "LOLA," which is an algorithm that allows us to manage our business more effectively for the benefit of our customers.
We need to respect our past and embrace the new segments, so we can continue to provide our consumers with the products they are looking for.
Fromm:
How does your background as a veteran play into how you approach leadership?
Whitworth:
The Marine Corps taught me to focus on people and to lead by understanding – staying true to who I was, while listening to the needs of individuals to galvanize the group. Some of this certainly applies to my new role as CEO where I have team members in the field with significant experience and a voice toward how our brand should operate.
At the CIA, no one day was like another. My experience was about adjusting to uncertainty and understanding that many things in life are non-linear. Then, embracing the new reality quickly bringing a deeper understanding along with me. Two very different experiences that both helped me better prepare for my future at A-B.
Fromm:
Please tell me how you jumped from the military to the corporate world.
Whitworth:
I loved the military and always expected to follow a service path, but my older sister, Kelty, hounded me to go to business school. In an effort to appease her, I applied to Harvard Business School, and after finishing my MBA, the rest is history….
Fromm:
It seems these days brands are being called to be more purpose driven than ever before. How does that come to life for Anheuser-Busch?
Whitworth:
As the leading brewer in the country, we are able to leverage our unique scale, reach, relationships and capabilities for good and narrow the intent-to-action gap.
Our products and industry are very local and highly focused in the communities where we live, work, and operate. This strongly influences how we view our purpose and we're always looking at how we can make a positive impact both locally and nationally.
A good example is how we've made sustainability a cornerstone of our business. We have close relationships with our farmers and growers across the country, and, in fact, we source over 98% of our high-quality ingredients from more than 900 American farmers. By supporting our growers locally and ensuring they have the resources they need, we are making agriculture more sustainable around the country.
We also know water and water conservation is critical, and it is the basis of everything we do. We've reduced our water by more than 25% across our 12 major breweries in the U.S. over the last 10 years – that's the equivalent of 32 billion cans of beer.
In addition to our water conservation efforts, we actually achieved our renewable energy goal early. In the U.S., our entire portfolio of domestic products – including Budweiser, Bud Light, Michelob ULTRA, and others – is now brewed with 100% renewable electricity from solar and wind power.
Looking forward, we know our packaging needs to minimize our environmental impact. We are continuing to innovate on packaging and find new ways to highlight our commitment to the environment in a tangible way.
In addition, we're always looking at how can we create a more inclusive economy. We exist to make a big impact on the economy with minimal impacts to the environment, and we make decisions with the intent to make positive impacts in every local community our business touches.
For example, during COVID we partnered with the National Restaurant Association to help support bars and restaurants that were so devastated as a result of the pandemic.
I try to think about the impact both today and years into the future. We exist to serve the customers, communities and consumers that brought us to where we are today. We need to be mindful that – as a large brand with a long history in this country– we can help make positive impacts with a ripple effect. It's a big responsibility.