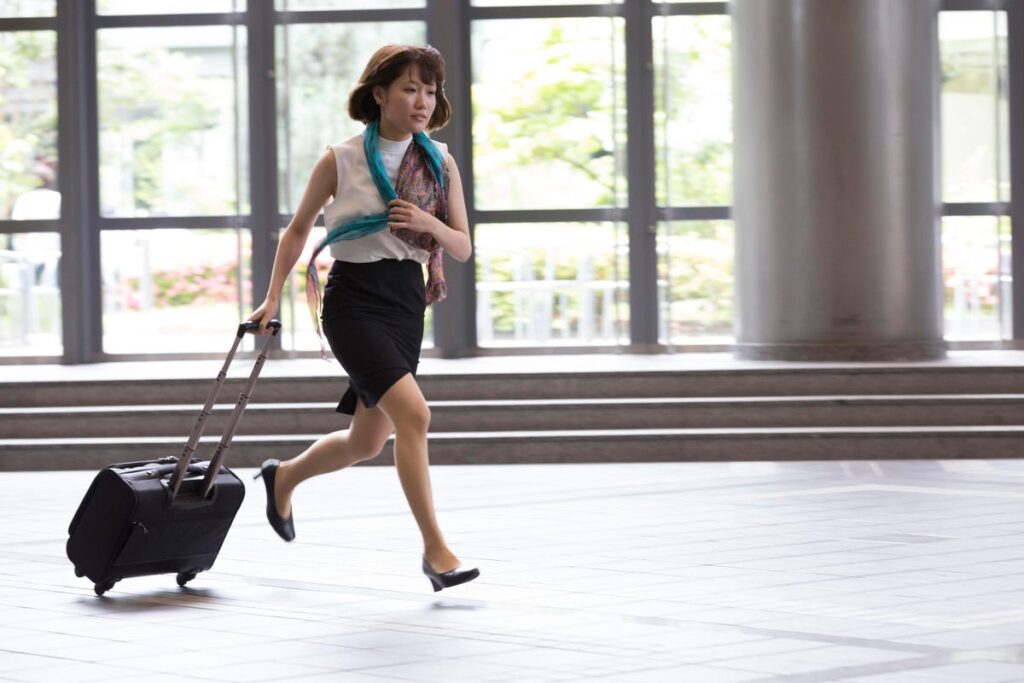 Amid The Pandemic, The Three Industries Proving To Be The Hardest For Working Parents
Nearly two years ago, frontline and essential workers scrambled to find childcare without an option to work from home, and single parents and caregivers felt the impact of school shutdowns two-fold. Now, as cases of the Omnicron variant rise and schools remain precarious, working parents may have reached their breaking point.
Job site Indeed surveyed 1,000 U.S. working parents to evaluate their sentiments about work-life balance. More than half of working parents (54%) believe the level of uncertainty surrounding school and childcare over the last 18 months is no longer sustainable for them. For many, even if their child stays healthy, they will likely have to miss a week or more of school at some point during the year due to COVID exposure and quarantine protocols. In addition, helping their kids with remote learning also negatively impacts their work performance. The majority worries that the impact could be severe enough to jeopardize their job.
Working parents were hoping the 2021-22 school year would be easier than the last as the vaccine rollout progressed. As a result, 65% of those with children with the option of learning remotely this year have opted to go that route. Yet the majority (nearly seven in 10) believe that if this continues well into 2022, one parent may need to leave the workforce due to childcare insecurity. (More than 350,000 child care jobs across the country disappeared in 2020.) The workforce statistic, of course, doesn't even account for single-parent households where quitting isn't a viable option. Single mothers head 80% of single-parent families, and according to Pew Research Center, more than 1/3 of single-mother-headed families are considered poor.
Indeed reports these three industries lead in being the hardest for working parents to find a balance between their home and work responsibilities:
Marketing/Communications
Working parents in this field were 20% more likely than average to say that helping their children with remote school negatively impacted their job performance. They were also 32% more likely than average to admit they have considered leaving their job for one with greater flexibility.
Accounting
Indeed survey respondents in this industry were 36% more likely than average to worry they will be terminated from their jobs due to problems caused by childcare lapses.
Sales
Sales professionals were 63% more likely than average to say it is highly probable either they or their partner will need to exit the workforce if childcare uncertainty continues into 2022.
Most employers have tried to relieve the burden on parents with flexible sick-leave policies, and a slight majority even offer some level of financial or practical assistance with securing childcare. But, interestingly enough, Indeed found professions that skew female were some of the least likely to offer a flexible policy: those in education were 60% less likely than average to say their employer provides childcare assistance. Likewise, those in the healthcare industry were 47% less likely than average to report that their company offers it.
However, with flexible benefits comes unrealistic expectations: all working parents said they are expected to work as though they don't have children at home. This unrealistic working standard has led to widespread burnout among working parents.
For managers and executives in these three industries and beyond, it is essential to remember that working parents are still struggling emotionally, physically, and mentally from the exhaustion caused by excessive and prolonged stress. In fact, since March 2020, the United States has led the Google Search trend of the phrase "what is burnout syndrome." (Related, March 2020 was when the first large state (California) implemented their lockdown, and parents were forced to start homeschooling their children.) Therefore, it's still important to encourage team members who are working parents to work smarter, not harder (by cutting down their to-do lists, using the word "no" or phrase "not at this time," and automating/delegating what they can).