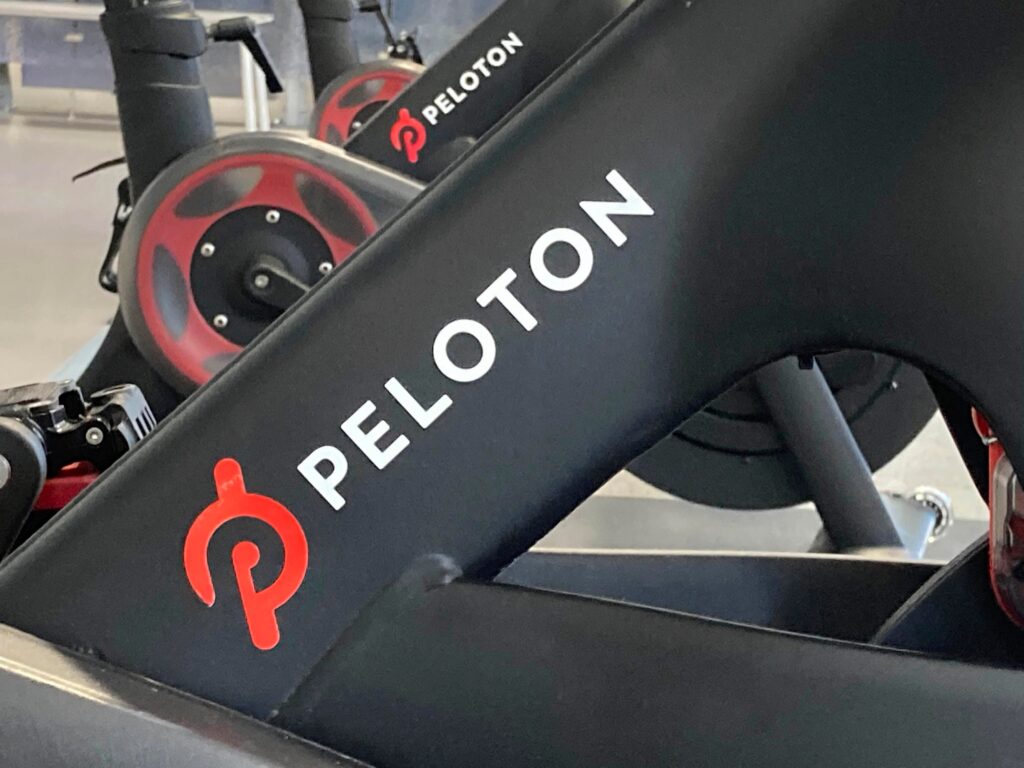 Amazon Or Nike? Who Should Buy Peloton?
Peloton is known for its stationary bikes. It has also made some impact in the industry with its treadmills. Known for quality equipment and a streaming workout program, Peloton was always popular, but during the pandemic, its sales soared. Gyms were closed and it made sense to make the purchase and enjoy a robust workout experience from the comfort and safety of your own home.
But eventually the gyms started opening again and sales started to slow. So much so that Peloton's stock performance went from a 52-week high of $155.52 to a low of $22.81 as of February 7. In early 2021, its market cap was nearly $52 billion. Today that has shrunk to less than $10 billion.
Just over a week ago Peloton's shares saw a boost in their value when the Wall Street Journal reported that Amazon and other interested parties had expressed interest in acquiring the company. Then news from the Financial Times announced that Nike also had interest.
So, what's the reason for this interest? Do Amazon and Nike want to get into the workout equipment business? The short answer is no. They want Peloton's subscription business. It's not about the equipment. It's the monthly subscription that millions of customers pay to get their streaming workouts.
A recent RetailWire article asked experts their opinion between Amazon and Nike making the acquisition. Which makes the most sense? The article stated that Amazon could use Peloton to "accelerate its broad ambitions in healthcare and wellness by tapping insights from Peloton's 2.8 million subscribers." Amazon has a line of wearable fitness products under the Halo brand, which competes head-to-head with Fitbit (owned by Google).
For Nike, the allure of a Peloton acquisition fuels its data-led digital transformation, and the benefit of good consumer data can be summed up by a statement Nike's CEO, John Donahue, made on his December 2021 quarterly call. He said, "We are in an era where [the] liquid gold for any brand is to have a direct connection with the consumer so that you can understand that consumer, you can engage that consumer and then you can serve them in a personalized way." The Peloton subscriber base is laced with that gold!
The RetailWire experts weighed in.
Neil Saunders, managing director at GlobalData, sees both sides: "For Amazon, a deal would provide an entry into the connected fitness market which could be combined with wider services, including an integration with Alexa and possibly Prime. It would also provide another pathway for growth at a time when Amazon's retail business has slowed down. Nike seems an obvious choice, simply because of the links to fitness and its desire to do more in digital training."
Raj B. Shroff, founder and principal at Pine Strategy Group, states there may be a better suitor than Amazon or Nike: "Maybe Lululemon buys it, puts bikes in their stores, elevates instructors and also gets their cult fitness following onboard."
Both companies can benefit from Peloton, but not because of the equipment. There are two big benefits. The first is the subscription business. It's not about the workout equipment. It's about the monthly recurring revenue that customers pay to be on the platform. The equipment is like a razor. You need the blades. If we can get the razor into the hands of the consumer at a reasonable price, they will still need to buy blades, potentially for years to come. That's the subscription play. And then there is the data that Nike's CEO called "liquid gold." Gaining insights from this data can help understand how to better serve customers and spot trends in the health/fitness industry.
Nike is about sports and Amazon is about retail. If you ask me which suitor makes the most sense, I have to give my nod to Nike. Imagine celebrity athletes promoting the workouts and even teaching classes. Nike knows how to use its celebrity endorsements to grow a brand.
Ultimately, it's not about what makes the most sense to Nike, Amazon or any other brand willing to bid on the business. It's what makes the most sense to Peloton.