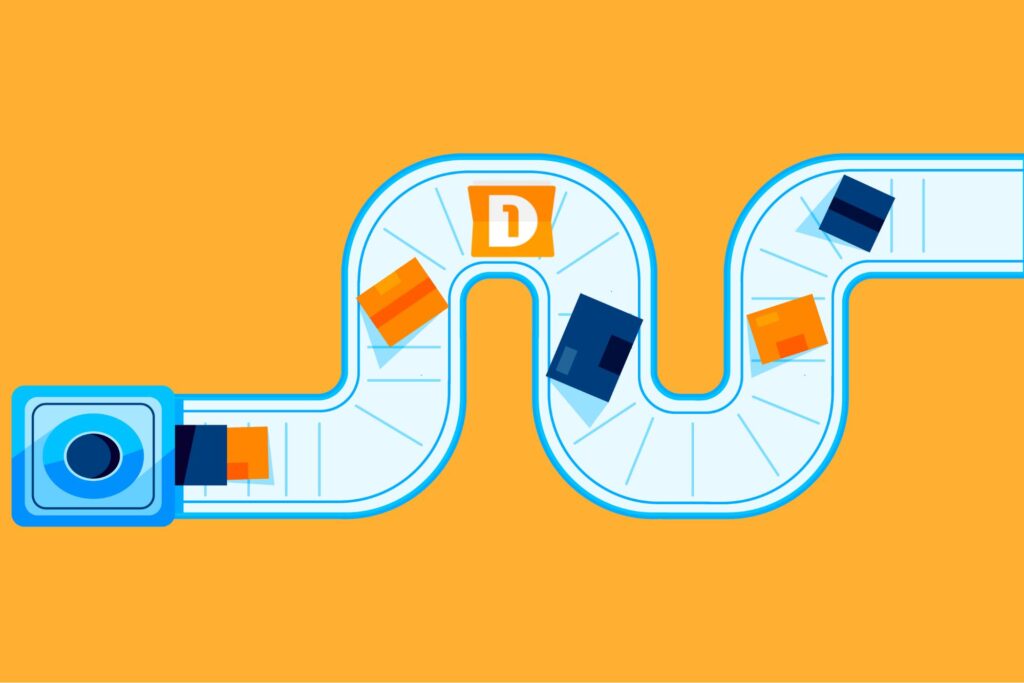 Amazon Aggregator D1 Brands Acquires U.K.-Based Kitchen Ware Line With $50 Million In Sales
Amazon aggregator D1 Brands has acquired a U.K.-based home and kitchen seller, which has experienced rapid growth since its 2019 launch, increasing its annual revenue to over $50 million and managing 20 SKUs across the Amazon ecosystem.
The kitchen ware brand, whose name was not disclosed, is the latest addition to D1 Brands' growing portfolio, and is one of 14 brands that the company successfully acquired and added to its portfolio between April and December of last year.
D1's third-party seller origins gives it enhanced operating capabilities that, combined with its experienced M&A talent, enables the company to provide an efficient and fair exit experience for its selling partners.
The company attributes its success to forward-thinking and early planning. Aggregators that didn't prepare suffered from a decline in sales, revenue, and rank on Amazon since the ranking algorithm is based in part on velocity. Some sellers/aggregators may have permanently damaged their brand as they sat helplessly without inventory.
"We went from zero revenue to nine figures in the last 12 months," said Yaz, Malas, D1 co-CEO. "In the meantime, the industry hasn't been impervious to Covid19. However, we managed the first year really well. We plan to do $300 million by the end of 2022 by extending brands to new international markets."
D1 Brands, an Amazon FBA – fulfillment by Amazon – acquirer, consists of four partners, including three experienced Amazon third-party sellers and experts in M&A. D1 buys Amazon FBA brands in under 30 days and maintains an industry-leading 100% close rate.
The company in August raised $123 million in Series A funding led by CoVenture and Crossbeam Venture Partners.
While the majority of aggregators faced significant setbacks in 2021, particularly in Q4, D1 avoided the slump and continued to expand rapidly, growing its employee headcount 36 percent, maintaining an average in-stock rate of 96 percent across the portfolio, and increasing run-rate revenue by 35 percent, despite serious headwinds in online retail.
"D1 has built about half a dozen bestsellers," Malas said. "We've been in the trenches and we stuck through. Leveraging what Amazon's created is complicated. There are a lot of good stories you can tell about Amazon. We've been on the positive end. It's an incredible economic engine.
"In the last 10 years, Amazon hasn't gotten greedy, it's maintained the marketplace," Malas added. "It must be really tempting for them to change the rules and take a bigger bite of the apple, but they never do. The terms are very fair, if you follow the rules."
Malas has been on the other side of Amazon's good graces. "I totally understand. The entire account's been shut down," he said. "That takes an emotional toll and leaves an impression on you forever. If you look at the macro picture, taking my entire experience into account, it's been positive.
"Not only did D1 make this process easy as we trusted them to fund and close the deal, but they also proved that they were the best operators in the aggregator space and the most capable of growing the brand," said the founder of the kitchen ware line. "We were impressed with the way the D1 team demoed the process by which they identify untapped areas in the market, expanding existing products and launching new offerings. D1's in-house knowledge is truly unmatched.
"That gave us a high level of certainty in closing the deal prior to signing the letter of intent," the founder added. "They gave us so much confidence, and the quality of their questions and responses to our concerns were authentic. They demonstrated that they understood every aspect of our business. None of the other aggregators came close. They were the only ones who demonstrated the confidence to pull through with data-driven research, not just a high-level look at P&L."
Other digital marketplaces are growing faster than Amazon, said Malas. "Walmart's marketplace is growing three times faster, and Etsy is making strides. It's getting harder and to grow in the U.S. Walmart has this massive edge on the competition. It will be able to leverage it's locations, which are within close proximity to most of the American population. Amazon will be very hard-pressed to get there, but it has the best chance of delivering the best experience."
Malas said there will be more competition between marketplaces as the space becomes increasingly crowded. "We already have a very large seller on Walmart.com," Malas said. "This ties into our overall vision as a digital marketplace aggregator. It's a $1 trillion opportunity. We successfully build products and scale them to Walmart and Etsy. That's our longterm focus.
"This ties back to our heritage and why we were able to appropriately navigate 2021," he added. "We're an aggregator with a very experienced Amazon team that started as sellers. It gave us the foresight to navigate during the pandemic. We're coming from a place of strength in dealing with Amazon. We have to emphasize our story.
Malas believes Amazon gets a bad rap. "Amazon is the big, bad, ugly company," he said. "Walmart's marketplace has picked up its game. Marc Lore, [former CEO of U.S. e-commerce at Walmart], reinvented the online business. Two years ago, we had a terrible experience. Walmart looks a lot like Amazon did in 2015. There's room for multiple winners."