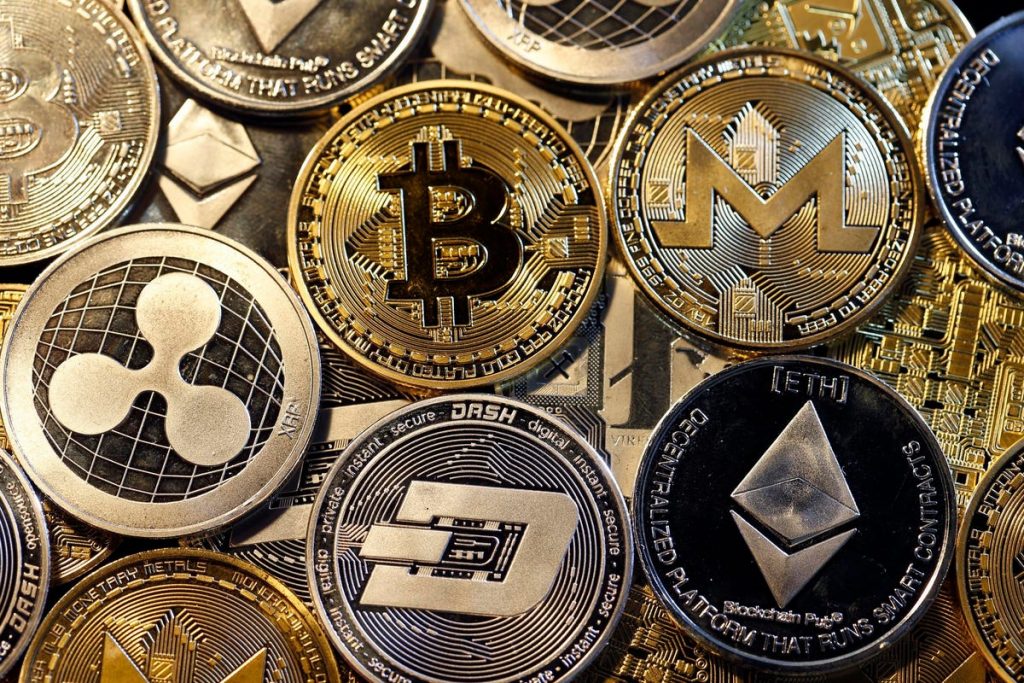 Algorand Has Rallied 600% This Year—What Has Fueled These Gains?
The price of algo, the native token of the Algorand platform, has risen sharply this year, climbing higher as its network benefits from rising adoption and widespread visibility.
Algo reached $2.49 on September 9, at which point it was up more than 630% year-to-date (YTD), CoinDesk data shows.
Further, it was trading at its highest point since late January, when the digital asset's price surpassed $3, additional CoinDesk figures reveal.
[Ed note: Investing in cryptocoins or tokens is highly speculative and the market is largely unregulated. Anyone considering it should be prepared to lose their entire investment.]
This digital currency has gained value at a time when the Algorand network, which leverages pure proof-of-stake for its consensus algorithm, seems to be benefiting from widespread utilization.
Since its launch in 2019, the blockchain platform, which is designed to finalize transactions almost instantly and provide high throughput, has caught the attention of governments, industry participants, investors, and the key stakeholders behind stablecoins USDC and tether.
Late last month, financial infrastructure provider Koibanx announced that it had made an agreement with El Salvador, which would involve the company building blockchain infrastructure on top of the Algorand blockchain.
Under this agreement, Algorand helped enable the creation of Chivo, the Central American nation's bitcoin wallet, by serving as the official blockchain provider.
Today, Algorand announced that the Colombian government had chosen Vitalpass, a covid-19 vaccination passport, as its official method for documenting who has received the vaccine.
Algo's Performance 'No Surprise'
Kay Khemani, managing director at Spectre.ai, weighed in on developments like these, emphasizing the numerous headwinds that have been driving algo prices higher.
"Algorand's outperformance this year, relative to not only the underlying digital asset space but more pertinently, other chain protocols and plays, comes as no surprise," he stated.
"Whether it is Società Italiana degli Autori ed Editori's (SIAE) decision to launch millions of NFTs on the Algorand blockchain, the Marshall Islands electing to power the first [national] digital currency on Algorand rails, El Salvador accepting to work with Koibanx to develop some of the country's digital infrastructure on Algorand technology, or stablecoin majors like Circle developing solutions on the chain; all of these act as catalysts for further adoption and upward price action."
A Highly Professional Project
Loan Venkatapen, who serves as both cofounder and managing partner of Blocklabs Capital Management, also commented on the Algorand platform, emphasizing that the people behind it have been devoted themselves to building.
"Algorand is one of the most professional projects in the crypto ecosystem," he stated.
"They always prioritize development over communication/PR (rare in our ecosystem) which explains their relative lack of exposure compared to the stellar achievements you mentioned as applications of their technology in the mainstream world."
Shift Toward Decentralization
Venkatapen also mentioned the platform's planned shift to a decentralized model, which is scheduled to happen October 1, after members of the Algorand network approved a community governance referendum.
Under this new system, community governors, token holders who commit to staking their algo for a period of three months, will have the ability to use the Algorand Ecosystem Resource Pool, which has 3.2 billion algo, as they see fit.
He cited this development in playing a crucial role in the token's recent gains, stating that:
"We believe the recent token rally is mainly the result of their shift from a centralized governance model via the Algorand Foundation towards a decentralized token-centered and community-based governance model to be launched early October."
"The launch will also be accompanied by a full Defi ecosystem comparable to other blockchains but with the advantage of being a non-forkable, low-fee and native layer 1 environment," Venkatapen added.
"Historically, adding governance rights to a token while launching a full suite of decentralized apps has always proved to impact positively a token price," he stated.
Crypto Industry Maturation
Amber Ghaddar, cofounder of decentralized capital marketplace AllianceBlock, also commented on algo's recent gains, linking it to the ongoing evolution of the digital currency markets.
"The Rally in Layer 1 blockchains – Solana, Cosmos, Algorand etc., follows our thesis of expected increased decorrelation between bitcoin and other cryptocurrencies: As layer 1 blockchains mature and start creating real life use cases, their prices will be driven more and more by their own underlying factors," she stated.
"We have previously stated that price in crypto is made of a speculative component based on, amongst other things, expected future use and a fundamental component based on network activity," Ghaddar noted.
"Many traditional players may look at the inflated valuation of layer 1 blockchains like ALGO and dismiss it as a hype," she stated.
"It is however worthy to remember that TESLA was trading at 1000 P/E at a certain point based mainly on forward expectations and it took them years to become profitable. We can see similarities in terms of inflated valuation with some of the more mature crypto assets out there which hold great promise."
Investors Flock To Altcoins
Recently, certain altcoins (digital currencies other than bitcoin) have experienced compelling returns, while bitcoin itself, the first digital currency to scale, has continued to trade south of its all-time high.
Cardano's ada, for example, recently reached an all-time high, while the price of ether doubled over a short time frame, CoinDesk data shows.
Nick Spanos, cofounder of Zap Protocol, weighed in on this situation.
"There's no denying it's altseason, but as with blockchain in general, Algorand was prepared for the opportunity. That's the definition of luck: They're in the right region, with the right solutions, at the right time."
Khemani also offered some perspective on the mindset of market participants.
"While Ethereum still remains the most battle-tested network with the largest number of decentralized apps in play, investors continue to look for the next big 'Ethereum Killer' to rotate into," he stated.
"However, they want in on the action at a sizable discount. Algorand arguably plays well into this as it does trade at a hefty discount to Ethereum's market cap, perhaps signalling 'deep value' for some."
Disclosure: I own some bitcoin, bitcoin cash, litecoin, ether and EOS.