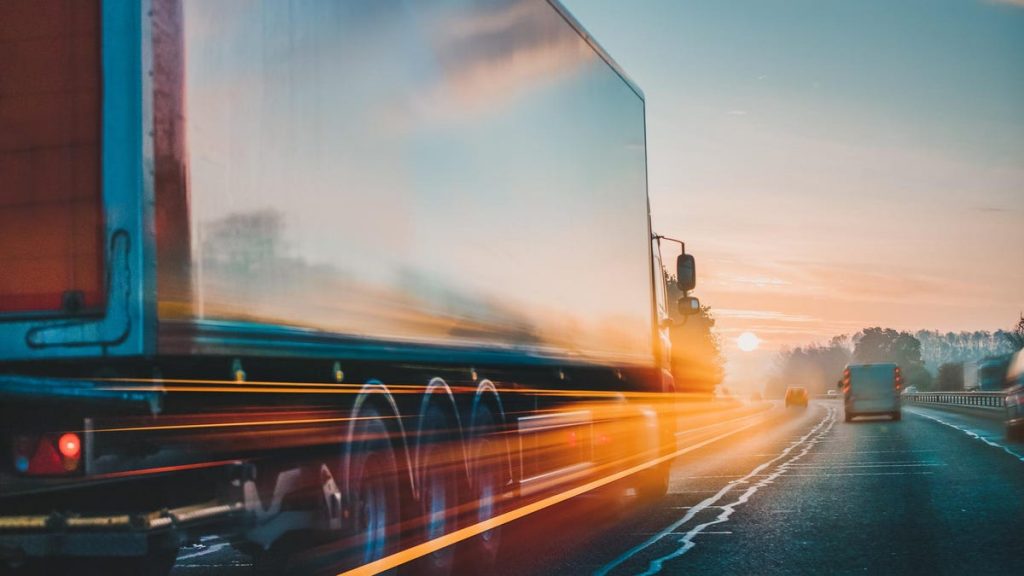 AI And Advanced Analytics In Shipping And Logistics: An Interview With Gregory Brown And Laura Patel, UPS
One of the most profound, and perhaps unanticipated impacts of the COVID pandemic is the dramatic changes to the global supply chain, global workforce, and newfound pressures on delivery and logistics. Certainly no one would have imagined that a primarily health-related cause should have such profound economic, workforce, and basic materials impacts.
However, out of challenge comes opportunity. Organizations are re-examining their processes and technologies that deal with all aspects of producing and delivering goods and services to market, from the origination of raw materials to the delivery of finished products. Organizations focused on shipping and logistics are especially realizing the new reality, and certainly UPS, one of the largest delivery and logistics companies in the world is no exception.
Speaking at an upcoming Data for AI event on October 7, 2021, Gregory Brown, Vice President of Strategy and R&D, Advanced Technology Group at UPS and Laura Patel, Principal Data Scientist at UPS explain exactly these impacts and how UPS makes data-driven decisions for AI innovation. In this Forbes interview, Greg and Laura share some insights they will be diving into at the online event.
What are some innovative ways you're leveraging advanced data analytics to benefit UPS?
Greg: We are using advanced data analytics, AI and automation to process more volume, more efficiently with the reliability that our customers have come to expect from us. These tools are critical to increasing the visibility and control over what packages are coming into our network, where those packages are going, and how soon they need to be delivered. We've also reduced the time in transit between millions of zip code combinations. That translates to more smiles from satisfied customers.
How do you identify which problem area(s) to start with for your data analytics and cognitive technology projects?
Greg: We're always looking for opportunities where our internal and external customer needs intersect. For example, our internal customers in operations may benefit from enhanced utilization of our facilities and vehicles, and our external customers would also benefit with enhanced reliability, visibility, or reduced time in transit. To find the most impactful opportunities, we use a technology-agnostic approach that gives us the flexibility to identify solutions that best fit our business.
What are some of the unique opportunities you have when it comes to data and AI?
Laura: Predicting how much, and what type, of packages may enter our network is a unique opportunity to leverage advanced data analytics and AI. We are able to more efficiently determine how 24.7 million packages and documents flow through our network around the world every day. This increases our team's opportunities to more quickly make data-driven decisions throughout our global network.
Can you share some of the challenges when it comes to AI and ML adoption?
Laura: Incorporating new technologies, even new applications of existing technologies, across a global enterprise that operates around the clock every day requires an extraordinary amount of planning and preparation. We take extra care to ensure that the adoption of new technologies is done seamlessly, reliably, and securely, and is understood and usable by our employees and customers.
How do analytics, automation, and AI work together at UPS?
Laura: We start with a solid foundation in analytics, building up to AI, which enables us to build to automation. By using a building-block approach, we can identify problems that need to be addressed and build solutions that are robust, replicable and scalable.
What are you doing to develop a data literate and AI ready workforce?
Greg: We attract Masters and Ph.D.-level talent to our company, and also utilize our promote-from-within culture to train our employees to be adept with these technologies. We also make it more accessible for people who are not specialists in AI and data analytics to understand the concepts and incorporate the technologies into their day-to-day responsibilities. This inclusive, team-based approach enables us to apply data analytics and AI across our enterprise.
What AI technologies are you most looking forward to in the coming years?
Greg: We're excited about how technologies will continue to create opportunities to solve complex problems in innovative ways. Technology is increasingly being built into the tools that our employees use, our vehicles, and our facilities. The next step would be making these technologies more portable by utilizing smart infrastructure. A seamless smart infrastructure would unlock opportunities to serve our customers in ways that we only could have dreamed of a few years ago.
Greg and Laura both share that they will be diving into these details in greater depth at the online Data for AI event coming up on October 7, 2021.