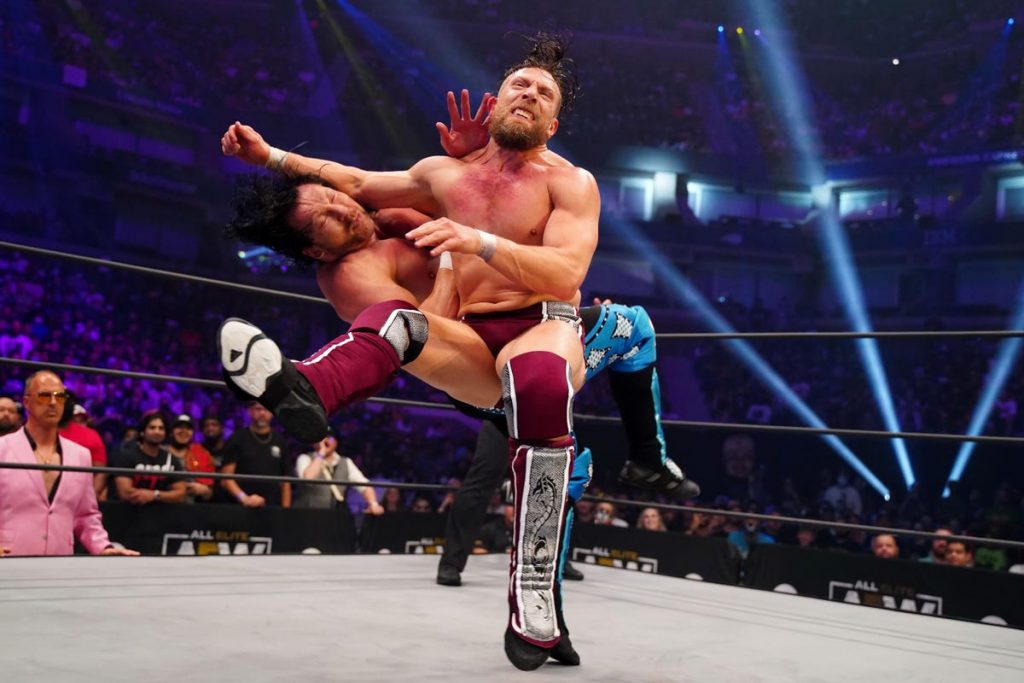 AEW Dynamite Ratings: Grand Slam Fails To Beat Raw In 18-49 Demo
AEW Dynamite Grand Slam, AEW's biggest television show in history, drew an average viewership of 1,273,000. AEW Grand Slam drew 627,000 viewers in the 18-49 demo, just short of WWE Raw's 642,000 viewers from Monday night.
Dynamite's overall viewership was up 8% from last week and up 9% in 18-49 as AEW's streak of defeating WWE Raw in the 18-49 demographic ends at two weeks. WWE Raw heavily featured top star Roman Reigns in reaction to last week's 18-49 defeat, drawing 642,000 18-49 viewers and a 0.49 rating in the pivotal demo.
AEW Dynamite Grand Slam Ratings | September 22, 2021
AEW Dynamite Total Viewership—1,273,000 Viewers
AEW Dynamite Viewership in 18-49 Demo—627,000 (.48 Rating)
AEW Grand Slam had an announced attendance of 20,177 in AEW's biggest crowd to date. This marked AEW's debut in New York City as the upstart promotion continues to surprisingly outsell WWE in the New York market.
Grand Slam's all-Caucasian showcase on Wednesday kicked off with a highly entertaining match between Bryan Danielson and Kenny Omega, who battled to a draw. Though Omega tweeted "Ain't gonna be no rematch," this match seemed to set the stage for an inevitable AEW World Championship showdown between Danielson and Omega. Grand Slam's main event featured Britt Baker successfully defending her AEW Women's World Championship against Ruby Soho.
AEW Rampage, which has been in a ratings freefall as AEW's clear B-Show, will feature a far more diverse card with The Lucha Bros, Scorpio Sky, Will Hobbs and Private Party advertised.
AEW was in its finest hour with a massive crowd for a New York show serving as its biggest warning shot to WWE yet. The idea that a second-year promotion can outdraw WWE in its own home market is yet another wake-up call to the world wide leader, which is beginning to establish a pattern of hotshot booking in response to recent losses to AEW Dynamite in the 18-49 demo. Of course, Raw's numbers are hurt by head-to-head competition from Monday Night Football, though WWE's Monday night flagship continues to outpace AEW in total viewership.
AEW has already advertised Miro vs. Sammy Guevara for the TNT Championship in next week's broadcast of Dynamite. With WWE Raw back to its winning ways in the 18-49 demographic, hopefully this suggests less hotshotting for WWE Raw, which has featured minimally promoted pay-per-view quality matches in recent weeks.