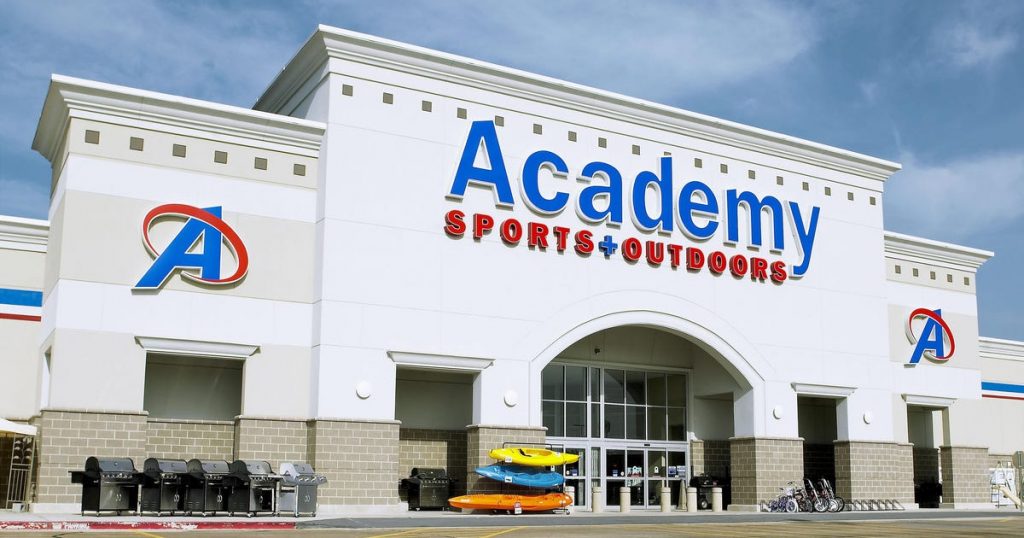 Academy Sports & Outdoors Reports Strong Second Quarter And Raises Sales Guidance
There is a lot of news from Academy Sports & Outdoors (Academy) that encourages investors to look forward to a strong year's ending.
1. The company reported sales increase 11.5%, Sales increased 44.5% over two years.
2. The company raised full year diluted earnings per share range to $5.45 to $5.80 from $4.15 to $4.50. That is quite a jump!
3. The company announced share repurchase authorization of $500 Million shares. It should give investors confidence that the company has cash in hand.
4. He company plans to open 8 new Academy units in fiscal 2022 and may open more than 8 stores in later years. 259 units are now in operation in 16 states.
5. At the end of the quarter the company had $553.8 million in cash and cash equivalent. It was upgraded by S & P (B+ from B) and Moody's MCO (Baa3 from B1).
The five facts speak well about the prospects of the company. Second quarter net sales increased 11.5% to an all-time quarterly high of $1.79 billion. When the second quarter sales are compared to the 2nd quarter of 2019 (the last year before the pandemic) sales increased 44.8%. Comparable sales grew 11.4% on top of the 27% last year. Sales were driven by the sustained strength in the sporting goods and outdoor recreation market. There was strong demand for apparel, footwear, fitness and team sports. E commerce sales declined slightly (0.9%) after growing 210.3% in the prior years quarter. When compared to the second quarter of 2019, internet sales increased 207.2%
As indicated above earnings guidance were raised substantially. For fiscal 2021 management expects net sales to be in the range of $6.5 billion to 6.6 billion compared to $5,689 Billion in 2020 and $4,830 in 2019. Diluted earnings per share are expected to range between $5.45 per share to $5.80 per share. That compared to $3.79 in fiscal 2020 and $1.60 in fiscal 2019.
So far so good. It was managements repeated comments at the analyst meeting of work to be done, that gives me the confidence of expecting continued strong earnings growth because of the earnings opportunities. Since stores are in diverse regions – ranging from the deep South to Illinois, management decided to localize their merchandising, realizing that there are different sports in their diverse locations. Fishing needs special lures. Other sports have diverse demands, and it was pointed out that Northern stores need snow boots, skis and sleds. Hockey is another Northern sport. Management hopes to improve their supply chain which is broken for most retailers at this time. Management also sees the need to improve service (more training), the omnichannel business, marketing and merchandising including merchandise allocation. It is a lot of work, but I see great results under the present management lead by Ken Hicks, CEO and President.
Ken Hicks said: "The Academy Sports + Outdoors team delivered the best quarterly financial results in the company's history as we surpassed the very strong store comparisons from last year. We plan to build on this continued success by further sharpening our focus o the fundamentals of the business and investing in our strategic with the goal of adding new customers, gaining market share and during sales and profit growth. I am also excited to announce the authorization of our new share repurchase program. This program signifies the current strength of the company and the confidence we have in the future of Academy".
POST SCRIPT Academy operated only in 16 states. I see the opportunity to expand into adjacent states and the fill present states with more stores. The company has a 40,000 square foot unit that lends itself to fill-in. Its regular stores are 60,000 to 62,000 square feet in size. Management believes it can handle 100 additional stores without adding more facilities. I look for continued growth in the years ahead as the company expands and sophisticates the operation.