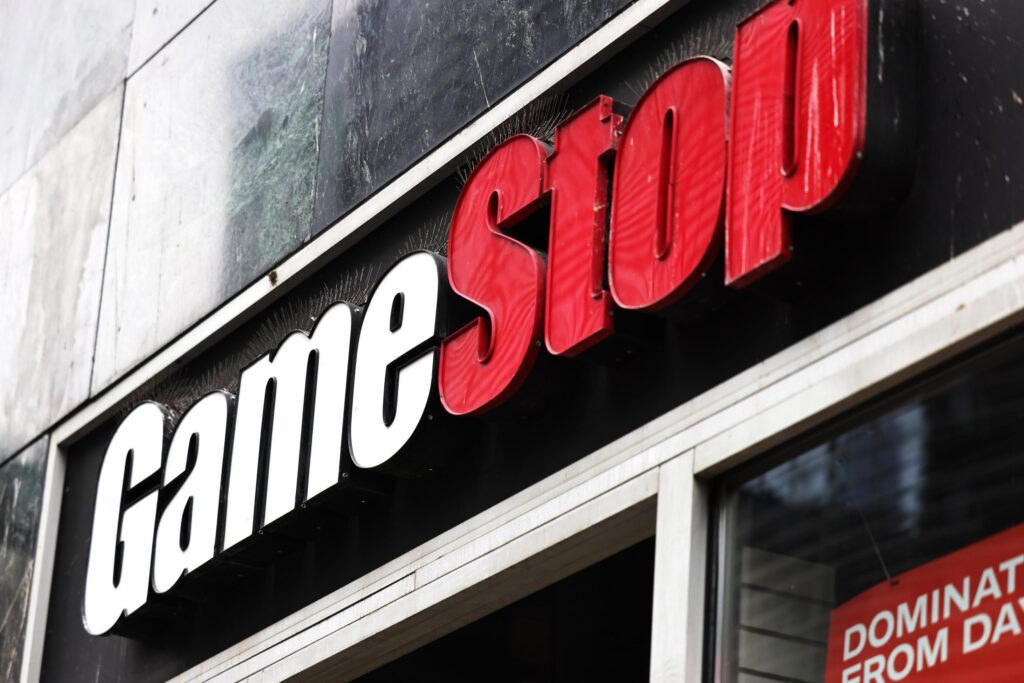 A New Game Plan For GameStop? Retailer Is Focusing On Profitability
In each of his first four earnings calls as CEO of GameStop, Matt Furlong has included a variation of this statement: "Long term revenue growth is the primary metric by which we believe stockholders should assess our execution."
The earnings call today, Furlong's fifth since becoming CEO, was the first time he didn't make that statement. It was also the first time since Furlong became CEO that net sales declined year-over-year, rather than increasing.
Investors however, appeared to be less concerned about that news than they were impressed that GameStop reported a smaller than expected loss for the quarter, announced a partnership with crypto currency exchange FTX, and said it expects to receive a favorable share of next-generation gaming consoles in coming months.
GameStop shares, which closed down 4.2% Wednesday prior to the earnings release and call, soared by as much as 12% during the first hours after the earnings news.
The retailer reported a net loss of $108.7 million, or 36 cents a share, significantly better than the consensus analyst estimate of a loss of 42 cents per share.
GameStop, however, missed revenue expectations, reporting net sales of $1.136 billion, below the analyst estimate of $1.27 billion.
The retailer reversed its pattern of the previous four quarters, when it reported a wider-than-expected loss each time, but beat revenue expectations.
Net sales for the quarter were down 4% compared to net sales of $1.183 billion in the second quarter of 2021.
Furlong noted that sales of collectibles were strong during the quarter, at $223.2 million, up 26% from $177.2 million in the second quarter of 2021. Collectibles "is a segment we intend to grow over the long term," he said.
GameStop, as a result of investments and improvements made over the past year, is now able to focus on a new set of priorities, Furlong said. Those include "achieving profitability, launching proprietary products, leveraging our brand in new ways, and investing further in our stores," he said.
In pursuit of profitability, GameStop "rightsized corporate expenditures and headcount," Furlong said. Those actions, and other measures, reduced expenses by 14.3% in the second quarter compared to the first quarter of this year.
Furlong didn't discuss reasons for the decline in net sales, but GameStop faces the same headwinds hitting many retailers, as inflation and high gas prices are curbing discretionary spending.
But as Furlong noted at the beginning of today's call, GameStop has some major tailwinds working in its favor. The ""unrivaled enthusiasm, passion, and support" of the company's stockholders "remain unique tailwinds for us, ones we always recognize and value," he said.
Those tailwinds were at work in after hours trading today, pushing the stock price up.