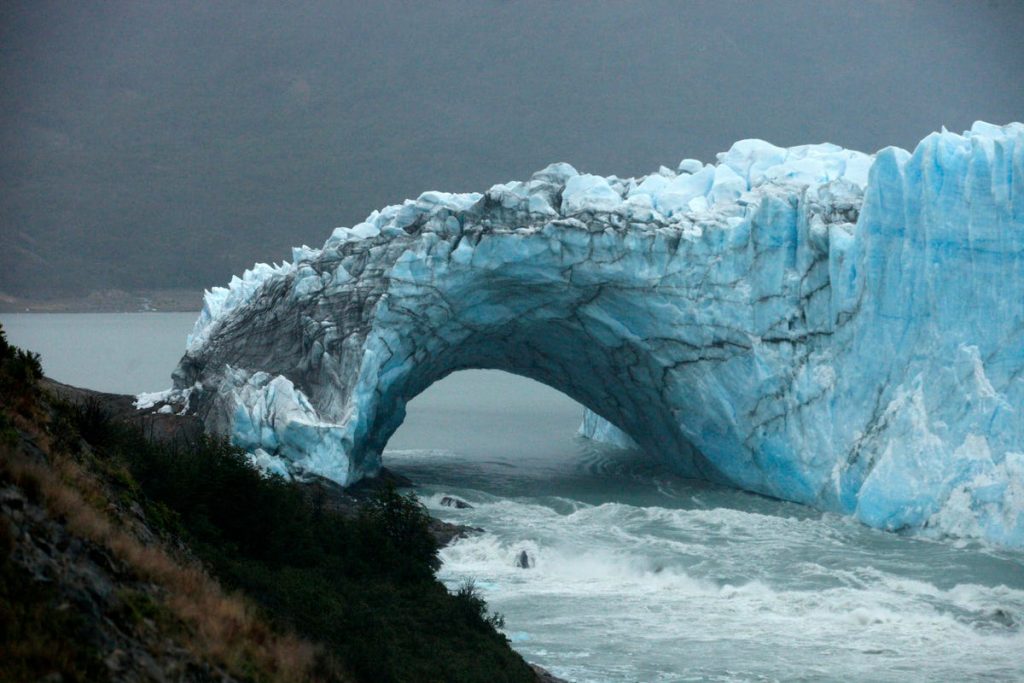 A History Of Corruption & Impunity
The Kirchner family is arguably the most successful political dynasty in Argentina, beating even Juan Domingo Perón at his own game. After so many years in power, the Kirchners have accumulated a number of accusations regarding the family fortune going all the way back to patriarch Néstor's early days as mayor of the Patagonian city of Río Gallegos. These suspicions have been investigated by journalists and the questionable Argentine judiciary on several occasions, always raising more questions than answers.
Recently, Cristina Fernández de Kirchner, her children Máximo (a national deputy) and Florencia, and a series of close associates including Patagonian businessmen Lázaro Báez and Cristóbal López were cleared of accusations of money laundering in the nick of time by a Federal Tribunal in the infamous Hotesur-Los Sauces case, considered one of the most judicially challenging for the Kirchner clan given the weight of the accusations and the evidence. The Fifth Tribunal was ruling on a request from prosecutor Diego Velasco to hear the case in trial and appealed to controversial jurisprudence a week before one of the judges was set to leave the tribunal in what was evidently a political decision. The case, in which Báez and López are accused of essentially fully booking hotels and properties owned by the Kirchner family in order to mask kickbacks for the public works projects their construction companies won from the state, will now be revised by an appellate court which is the final instance before the Supreme Court is called in to decide, truly calling into question Argentine civil society's decision to investigate corruption.
The Argentine political system is an absolutely corrupt machine that requires black money to operate. Campaign financing laws are such that they essentially force contenders to transact in cash and outside of the legal financial system. Néstor Kirchner knew this and took advantage of the system on his way from mayor of Río Gallegos to governor of the southern province of Santa Cruz, and then as president of Argentina. Upon their arrival to the presidential palace in Buenos Aires, the Kirchners were already sitting on an a vast network of properties including 16 houses and two apartments in Río Gallegos, two apartments in Buenos Aires and another house and a terrain in El Calafate, a beautiful town on the foots the Perito Moreno Glacier, one of Argentina's prime tourist attractions. These, according to their official financial declarations, were acquired before serving in office from income earned as foreclosure lawyers up until 1986, when the patriarch won the mayoral election. Since then, the Kirchners have remained in power and Máximo, who leads the Peronist bloc in the Chamber of Deputies, is the second wealthiest congressman declaring a net worth of some 400 million pesos including cash in bank accounts, 27 properties inherited from his father and donations from his mother.
Hotesur-Los Sauces was different from other corruption accusations in that it directly touched on the Kirchners and their closest associates, Báez and López. According to the investigation the two Patagonian businessmen were illegally favored in the distribution of public works projects for which they overcharged the state, pocketing millions. A kickback scheme was set up in which Báez and López "returned" the favor by renting hotel rooms in the family's hotels in El Calafate which were never used, as well as commercial property controlled by the Kirchners. In other cases, Cristina is accused of being the head of an illicit association that sought to defraud the state, yet the corrupt operations didn't directly occur before her eyes. In Hotesur-Los Sauces, both Cristina and Máximo were personally responsible and involved in the financials of the family companies.
Ever since leaving office in late 2015, Mrs. Fernández de Kirchner has gone on the offensive against the judiciary, speaking constantly of "lawfare" and accusing former president Mauricio Macri of leading a political persecution against her and her officials and associates. Several first and second line Kirchnerist officials ended up behind bars for different cases of corruption, including former vice president Amado Boudou and Public Planning Minister Julio de Vido, as well as López and Báez. Cristina herself was beginning to see her lines of defense crumble around her, and particularly around daughter Florencia who could face effective prison time as she's not protected by parliamentary immunuity. Once she returned to the Executive, this time as vice president, she has pressured the judiciary and President Alberto Fernández to resolve her judicial situation.
Unfortunately, Cristina Kirchner was right about lawfare, only that it goes both (all) ways. The judiciary quickly tossed out cases of illicit profiteering and other corruption allegations while she was in power. During the Macri administration, the federal justice system run out of Comodoro Py courthouse in Buenos Aires quickly turned against her. Now, with Hotesur-Los Sauces partially inactivated, the judiciary is sending a clear message: Argentina isn't ready to investigate Kirchnerist corruption to its full extent. And it probably won't be ready for Macrista corruption either.