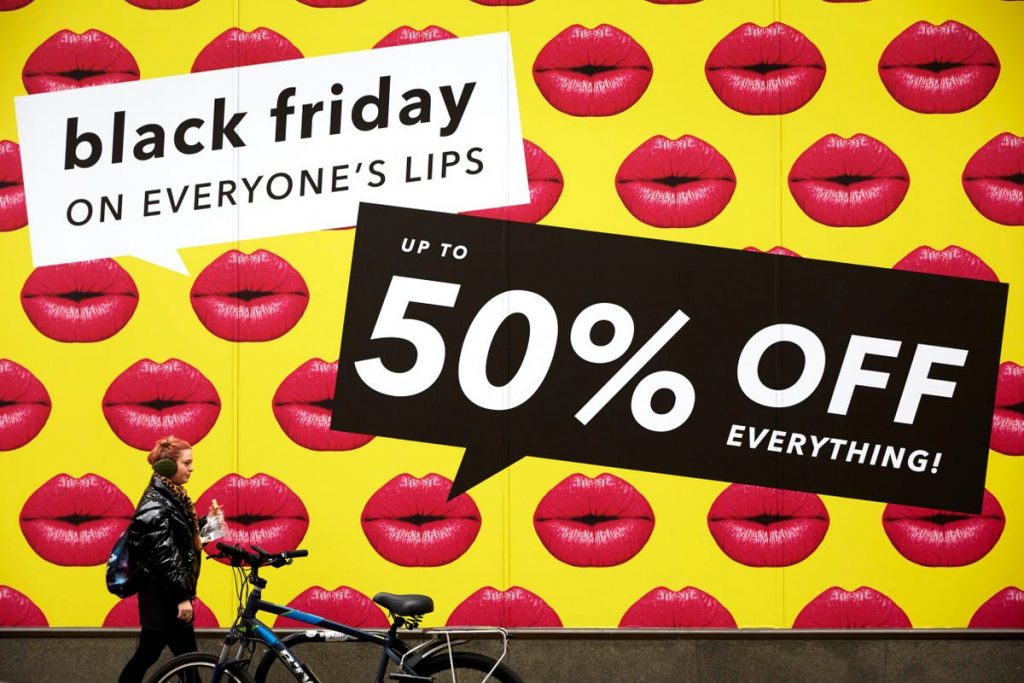 £9.2 billion Black Friday Shopping Spree For UK Shoppers, Despite Watchdog Warning
Christmas advertising is in full swing and corporate commitments to sustainability and environmental improvements that were prevalent in October, seem to have now somewhat faded with the focus being firmly on getting customers to spend, spend, spend.
Black Friday is upon us and despite warnings over stock shortages, retailers are keen to tempt shoppers with cut price bargains. Are consumers becoming wise and reacting less positively to the Black Friday offers, or is the thrill of the bargain chase still enough to fill the tills?
The spend for Black Friday 2021 is set to hit £9.2 billion this weekend with a 15pc increase on 2020. Just 12 months ago, the majority of bricks and mortar retail in the UK was in lockdown, with sales promotion focussed on online activity.
UK consumer association, Which? and Trading Standards have jointly warned shoppers that this Black Frid"may not be what it's all cracked up to be".
After a study into pricing, Which? reported that 184 out of 201 items from six retailers including online giant Amazon AMZN and John Lewis were priced the same or cheaper before Black Friday 2020.
"It seems that the Black Friday and Cyber Monday sales events get bigger every year, and many bargains can be found; however, we all must remain vigilant and practice shopping safety," warned Katherine Hart, lead officer at the Chartered Trading Standards Institute.
In response to Which?'s investigation, Amazon highlighted its commitment to "offer our customers great value thanks to low prices all year round" and that shoppers could "easily compare prices, allowing them to make an informed purchase decision.
Black Friday is not bringing the joy of potential sales uplift to every retailer. It is estimated by the British Independent Retail Association (BIRA) that approximately 85% of UK independent retailers will not participate in the sales event this year.
The association also highlights that some independent retailers intend to shut down websites for the day whilst others will donate any profits from Black Friday to charity instead.
Independent retailer & social media seller – The Marshmallowist, will be embracing the sales opportunity and sees it not only as an opportunity to generate extra sales but also introduce the brand to new customers.
"I know it's not a popular opinion but we have always offered our largest discounts for Black Friday. It's our biggest day of the entire year. We find it a really great way to encourage new customers to try something from us and once they've bought from us once so many of them come back to try different flavours or products. The lifetime value of the customer to us and the relationship we have with them is worth the one weekend of discounting" explains founder, Oonagh Simms
Having trained as a chocolatier in Paris, Oonagh started her business on the famous London Portobello Road, before creating an online presence and becoming a supplier to larger retailers.
"All the marshmallows we make and sell from our bakery are crafted from the highest quality ingredients, we're a small team and a living wage employer. I know discount culture is not making life better but making decisions about what you're going to buy and which type of companies you're going to support with your money and purchases is something we can all do. We love Black Friday and love that our customers choose to shop small"
As major brands such as Asda and Currys also claim to be planning additional deals this year, Black Friday looks to be part of the shopping calendar for years to come. It appears that some customers still love the thrill of a bargain hunt.
Yet with sophisticated price matching sites and consumers being savvier than ever in their search, perhaps all retailers should focus on using this retail period to build enduring relationships with buyers rather than passing trade, just there for this fleeting seasonal sale?