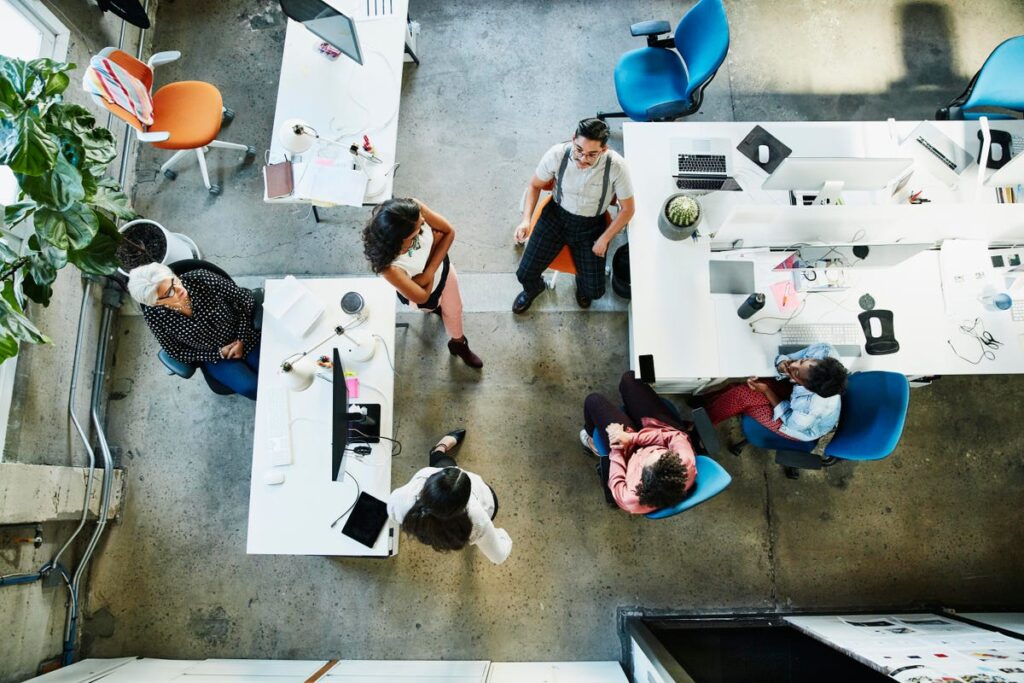 5 Ways To Keep Talent Happy, Healthy And Engaged During The Great Resignation
The "Great Resignation" is far from over, as employees continue to leave their jobs in record numbers. Approximately one in four U.S. workers quit their jobs in 2021, with 4.5 million having left their jobs in November alone—a mass exodus sparked by the COVID-19 pandemic and sustained by a growing shift in workplace expectations.
The impact on business is significant: Voluntary turnover is expensive and disruptive, especially for organizations losing their best thinkers and problem solvers. That impacts client relationships and hurts team morale. It also saddles employers with the cost of hiring and training new employees, which is estimated to range from one-half to two times an employee's annual salary.
Pay Is Contributing To Turnover
The pandemic has led many workers to reflect on what they need from their jobs and employers. Better pay, an issue that has been bubbling up for some time, clearly is at the top of the list. Over the past several years, in Deloitte's annual Millennial and Gen Z Survey, Millennials and Gen Zs have indicated that dissatisfaction with pay is the top reason many consider leaving their employers. And today, a tight labor market heightened by the pandemic is giving workers more leverage, which they are using to demand higher wages and better benefits.
The demand for greater pay is not surprising considering the past 40 years have seen rising wage inequality and slow and uneven hourly wage growth for the vast majority of U.S. workers. Many feel employers are not adequately sharing the wealth employees help create, hampering their ability to improve their lives—which runs counter to their belief that business has a responsibility to advance social mobility and drive societal change.
It's not surprising, then, that in Deloitte's latest Millennial and Gen Z Survey, the percentage of respondents who believe businesses are having a positive impact on society fell below 50% for the first time. Corporate greed and excessive pay for senior executives versus the average employee was the top reason respondents cited behind their negative opinion of business.
Money Is Only Part Of The Equation
"Beyond compensation, people want to work for organizations where they have continuous opportunities to learn and advance their careers; where they have the ability to make positive impacts in the world; where they have flexibility and a positive work/life balance; and, where all people are valued and respected within a diverse and inclusive work environment," explains Michele Parmelee, Deloitte Global Deputy CEO and Chief People & Purpose Officer.
To help companies attract and retain people during the Great Resignation and adapt to the long-term cultural shift in worker expectations, Parmelee offers the following five tips.
Look beyond base pay to total rewards: It is critical to understand employee priorities and align benefits and compensation accordingly. Competitive salaries are important, but compensation encompasses more than just base pay. For example, robust learning and development opportunities that enable an employee to acquire new skills to advance professionally, real-time performance coaching and mentorship, and a clear path for career growth and promotions may be equally important to the salary one earns. Similarly, corporate assistance for remote working, child/elder care, and well-being services are highly valued and critical to attracting and retaining top talent.
When it comes to compensation strategies, organizations should focus on fairness, equity and the total rewards experience. Organizations can't buy loyalty, but if they get compensation wrong, it sends a clear and negative message.
Make an impact together: Deloitte's research shows that people believe business should have a purpose beyond profit and play an important role in addressing societal challenges like climate change and wealth inequality. Millennials and Gen Zs, in particular, are channeling their energies toward meaningful action—increasing political involvement, aligning spending and career choices with their values, and driving change on societal issues that matter most to them. They want to work for organizations that empower and enable them to play active roles in society. "Organizations need to be clear about their purpose, and they need to implement tangible programs that enable their people to get involved and visibly advance their purpose commitments," says Parmelee.
Demonstrate trust: Trust is the foundation of any meaningful relationship but particularly so between an employer and its people. As it's unlikely we'll ever fully go back to the way we worked pre-pandemic, it is a critical element in providing a back-to-the-office experience that meets people's needs. To retain top-performing talent, organizations should develop hybrid work strategies that trust employees to choose where and how they work. A big piece of getting hybrid work strategies right is finding a way to offer flexibility while also creating an inclusive workplace culture that fosters personal connections and provides networking and development opportunities for those interested.
Prioritize well-being: The pandemic brought conversations about mental health to the forefront of many corporate agendas. In addition to concerns about physical well-being, many people struggled with fear and stress related to their personal health and that of their loved ones while also struggling with extra family and financial pressures.
Going forward, businesses need to prioritize both physical and mental well-being. It's more important than ever to destigmatize mental health issues in the workplace. This means creating a culture where it's okay to speak openly or to take a step back from work to focus on mental health. It also means fostering better work/life balance where people have the time and space they need for their personal lives. Organizations can do so by focusing on a variety of initiatives, such as education and benefits programs related to mental health, regular disconnect days, meeting-free work days, or even compressed work schedules/shorter work weeks.
Model a culture of respect and inclusion: Research shows that organizations that are diverse and inclusive are more financially successful. And it makes sense because organizations that create environments where people feel respected and valued, and that their contributions matter have more productive, happier employees. Giving people a sense of belonging ultimately drives loyalty and increases retention. To foster diverse and inclusive environments, organizations can focus on diversity and inclusion education for its people and leadership, setting diversity goals, and implementing programs that deliver on those goals through each stage of the career lifecycle.
"It's important for employers to not only take these actions, but also to measure how they are doing when it comes to their talent experience and adjust their actions accordingly based on results," Parmelee says. "Ultimately, to attract and retain top-performing talent, organizations need to try to ensure people feel connected to each other, their work, and their organization's purpose. If you don't have a way to gauge that, you could lose your best people to employers that do."