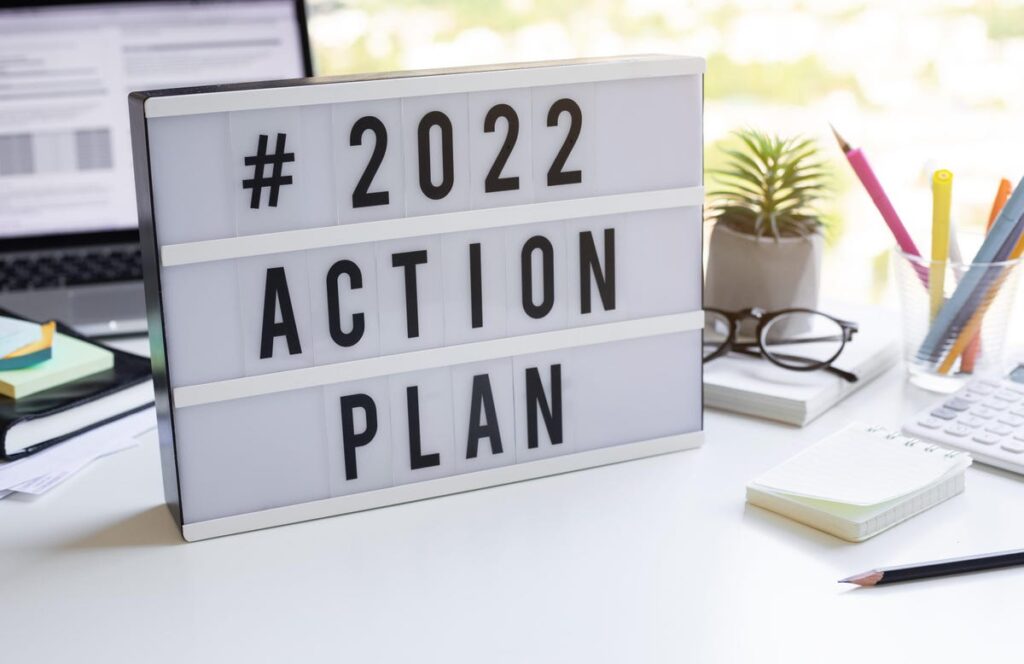 4 DEI Practices Your Company Should Adopt In 2022
Diversity, equity, and inclusion (DEI) has become a top priority for organizational leaders across the globe. The murder of George Floyd sparked a racial revolution that pushed social justice to the forefront. Despite the fact that billions of dollars are spent on diversity education, many companies have failed to cultivate an environment that attracts and retains employees from underrepresented backgrounds. The popular and overused cliché says that the definition of insanity is doing the same thing over and over again and expecting different results. For workplaces around the world, there must be a reimagining of how to actually create interventions that are sustainable, promote justice and equity, and retain diverse and underrepresented staff members. With the Great Resignation causing havoc, it is more crucial than ever to prioritize DEI interventions that are effective. Here are four best practices that organizations should implement in 2022 and beyond.
1. Greater accessibility. The term to describe the field or space that is 'DEI' is ever-evolving. There have been calls to include in the DEI acronym a 'B' for belonging and an 'A' for accessibility. An accessible workplace is one that prioritizes needs and unique support systems of employees who are differently abled. According to the Americans with Disabilities Act (ADA) of 1990, it is illegal to discriminate against any employee or job candidate based on their disability status. There are similar disability protections for individuals who live in various countries around the world. Human resource professionals should be educated on disability protections and laws in the governing country. Organizations should also work closely with individuals who are knowledgeable about accessibility to better understand policies and practices that need to be adopted or amended to better accommodate those who are differently abled. How can organizational processes and the employee experience be better without employees having to ask? Some questions that leaders should think about include: Is our hiring and selection interview process accessible? Do we use closed captioning for our video conferences and interviews? Are we actively posting open roles in places where individuals with disabilities would see? Are we over-interrogating employee time-off requests? There are so many areas where ableism can impact decision-making, so be sure you are assessing policies and practices, and providing continuing education.
2. Greater accountability. In 2022 and beyond, companies must recognize that no matter how many interventions you introduce into the workplace (mentorship programs, employee resource groups, DEI trainings, etc.) nothing will change if employees aren't being held accountable for the environments that they are cultivating. There are several accountability measures that companies could utilize including allowing employees to rate leadership on a DEI scorecard, implementing anonymous reporting systems to expose bad behavior, and having a clear and objective system for how exclusionary and problematic behavior is dealt with. What are the repercussions for leaders whose behavior is reported but does not change? It is not enough to have a system in place to reprimand those who engage in wrongdoing; is the system being upheld or is it for show? In 2022, employees are no longer willing to stand for inequities especially when it is easier to find a company that cares more about employee wellbeing.
3. Relying on external help. Most companies, especially larger corporations, have in-house DEI professionals that they lean on for guidance and strategy. Despite this, the average tenure for an in-house DEI executive is less than two years. According to a 2020 Wall Street Journal article, demand for chief diversity officers (CDOs) is high, but so is turnover. Much of the heavy lifting that is required for the role (educating white leaders, changing toxic work culture, shifting policies) is put on one person. Many CDOs are set up to fail because they become their company's scapegoat when DEI efforts and initiatives are ineffective. Creating an environment that is safe from harm, inclusive, and built on justice and equity should be every employee's responsibility. CDOs are expected to perform miracles without a team, and with little to no financial support. One person cannot change a toxic work culture. For large corporations that have global CDOs with DEI teams, there is still a struggle to sustain an environment built on equity. Internal DEI practitioners often have to deal with corporate red tape which prevents them from making real and sustainable long-term change. Rather than burning out the in-house DEI help that is available, companies should lean on the knowledge, skills, and expertise of external consultants. Creating change from inside an organization is challenging; some might say impossible. Leaning on the aid of external DEI consultants, educators, facilitators, and strategists can spark the catalyst that is needed to shift the culture.
4. Racial equity at the forefront. Despite the fact that many corporate commitments to racial equity did not materialize, there is a still high demand for more protections and support systems for racialized folks. With working remote for almost two years, many racialized employees were free from the microaggressions that were commonly experienced in-office. One study found that just 3% of Black employees desired to return back to the office full time post-Covid. With the prospect of either having to work back in the office or some version of a hybrid model looming, many employees are ditching their jobs to pursue entrepreneurship or seek environments where racial equity is a primary focus. Organizations that want to commit to racial justice must ask themselves a series of questions including "what tangible efforts have been made to support racialized employees?" Donations to social justice organizations are fine and dandy (even though there are some questions about how these funds are allocated) but they don't directly support racialized employees or fix systemic inequities. What specific actions are being taken to ensure that all employees are getting promoted at equal rates? Are you reviewing requirements for different job roles to ensure that the education and background aren't unintentionally pushing certain populations away from applying? Are you frequently soliciting feedback from underrepresented employees? Are you actually taking that feedback into consideration, and using that feedback to develop interventions? Create some objectives and key results (OKRs) that are centered around your DEI and racial equity goals for 2022 and beyond. Develop specific and tangible programs that will benefit racialized employees. Lastly, it is imperative to remember that all efforts to support the most harmed and marginalized employees will ultimately benefit everyone in the organization.