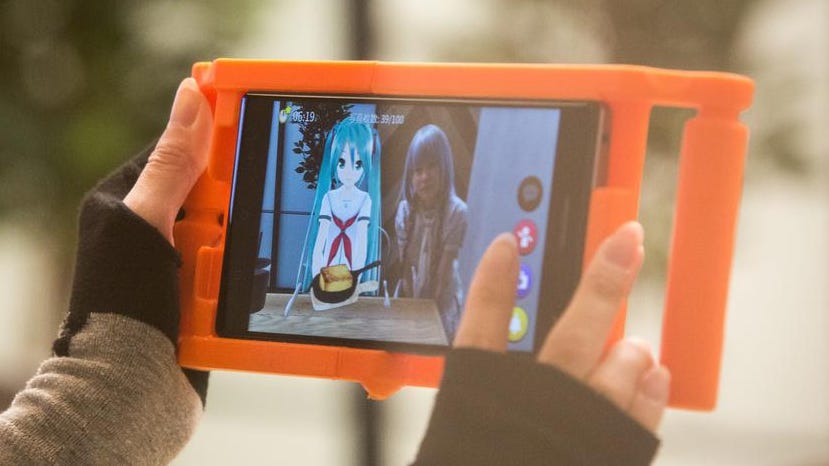 3 Key Trends That Will Shape Asia Retail In 2022
At the peak of the pandemic, experts speculated Covid-19 had sped up the adoption of digital technologies by seven years. This year isn't any different as e-commerce continues to accelerate, and physical stores remain just as important with unique retail experiences coming back in full force.
Moving past the hype of livestream commerce, QR codes and checkout-free stores, this year will see three key trends with the metaverse, tokenized communities and dark stores – all of which are shaped by Web 3.0 and supply chain chaos.
Shopping in the metaverse
Gaming is already the world's largest entertainment industry, surpassing music and movies with the Asia Pacific region expected to generate $41 billion in revenue by 2025 across the projected one billion gamers. Though not exactly a new concept or innovation, the metaverse has no boundaries, rules or objectives unlike an online RPG (role-playing game) environment.
Tech's favourite buzzword of the moment, the metaverse is a virtual space that encompasses commerce, education, entertainment, community, wellness and work in one domain. The physical and digital worlds converges into a decentralized collaborative space to socialize, develop relationships and create new communities.
With consumers actively online and increasing interest to communicate with brands personally, entering into the virtual space presents an additional channel for brand engagement and product discovery. As opposed to passively consuming content, the metaverse prompts users to engage, create and participate within the virtual environment. Brands will be able to react faster to new trends and consumer demand through virtual entities.
Commerce is just the beginning, but the metaverse will soon see ownerships extend to virtual homes and digital land. Richard Hobbs, founder of fashion-focused NFT platform BNV commented, "The beauty of digital real estate is that you don't need to negotiate long leases with major financial commitments for deposits and build-outs. If you fancy a change you can rebuild overnight and if you have the skills in-house, do it yourself without architects, contractors and designers".
Not only is it essential for brands to have an online social presence, but they will also have to cover all grounds where their customers are. Where foreign brands encountered challenges entering into Asia markets, the metaverse now presents an opportunity for a borderless reach and limitless creativity.
Tokenized Communities
Coming into the age of Web 3.0, it evolves from the preceding generation of social connectivity and sharing to an open decentralized network by the public. This spurred a movement to tokenize brands and communities, also known as decentralized autonomous organizations (DAOs). Membership groups are formed together under democratic rules upon smart contracts, and activities are monetized with social tokens (a type of branded cryptocurrency).
Established with a creator and a fan base, these digital communities hold a group of individuals that works together towards a common goal. Becoming a member grants democratized privileges and rights to vote towards product development, governance issues and so on – while in return, earn back tokens for participation, investment and work contributed to the community.
Similar concepts are seen from private traffic chat groups to retail brands listing on OnlyFans. Hong Kong apparel brand Carnaby Fair currently hosts a gated Discord server for its customers and community. The brand mints personalized NFTs for its customers, which are rewarded with their own channel on the server alongside free event access, limited-edition products, and partner deals. Karen Ng, founder of Carnaby Fair shared, "We're already seeing brands venturing into collabs with token projects, using social tokens and NFTs to deepen the engagement with and reward their communities".
DAOs create a two-way ecosystem for brands to work with their most loyal fan base. It allows creators, contributors and community members to co-own the virtual space together where everyone is invested in the community's success and participates in growing the ecosystem from members of all backgrounds, including high profile individuals with professional skillsets and expertise. From ambassadors to Gen Z advisory boards, brands have already been incorporating customers' voices into their brand strategy. As such, forming tokenized communities will become a new, innovative way to reward fans and build a brand, for the people.
Decentraland, a popular metaverse domain for fashion brands, has a decentralized governing body (akin to a city planning committee) that is in charge of virtual land ownership. The body collectively dictates on granting virtual mall developers plots of land, among other real estate developments. In November, a virtual plot worth $2.43 million in cryptocurrency had been sold to build a fashion hub within the space.
"Retailers will be building presences in various metaverse environments, initially to stake a claim – London, Paris, Tokyo, the metaverse – but down the line to sell both virtual and digital products such as NFTs and integrate their regular e-commerce transactions" added Hobbs.
Offering rewards upon purchases, tiered membership privileges of the sorts are just short-term tactics for retailers in defining loyalty. The opportunity now lies in harnessing on exclusive tokenized communities for the long run in the Web 3.0 world. Given the fickleness of loyalty from the Gen Z generation, some businesses have shifted to attracting digitally-savvy consumers with crypto rewards. As digital reward programmes evolve, brands can incentivize consumers while sharing ownership of the brand to work together and share motivation towards aligned goals – fitting for activist and culture brands that thrive on communities.
Dark Stores
Supply chain disruptions will continue to be an issue this year, but what matters are how retailers will pivot against the crisis. Taking a page out of restaurants and grocers, micro-fulfilment warehouses is the answer for other retailers in meeting the surge of online sales. Where e-commerce is typically redundant in densely-populated cities, this is especially beneficial within congested locations such as Bangkok and Jakarta which can leverage city-location warehouses or stores for quick access to inventory by being in closer proximity to customers' destinations.
According to Colliers International, 85,000 square metres of warehouse space is needed for every $1 billion spent on online sales. This is where micro-fulfilment centres come in – typically located in smaller urban sites, inner-city areas or even within existing physical stores. This trend will see stores double as a distribution site but also new branches built as dark stores, purely for the objective of fulfilment and to move inventory faster than a warehouse.
This concept has already been popularized by grocers especially in the West – though successful cases also boast from the many rising hyperlocal grocery startups in India. Drugstore chains such as Watsons in Singapore and Korea's Olive Young have also accomplished same-day deliveries within hours, shipped from store networks.
As large retail corporations have the infrastructure and technology for robotics and automated warehouses, dark stores allows small players to achieve similar scale and efficiency – if not even beating the big brands with an agile, on-demand delivery method.
In the habit where many Asian consumers place orders with local businesses through messenger and chat-based apps such as WhatsApp, their 'want-it-now' mentality expects a butler-like service and speedy fulfilment from point of order. Consumers' growing impatience and high expectations for immediate deliveries will require brands to fully optimize and automate their supply chain in an effort to cope with the demands of the consumer.