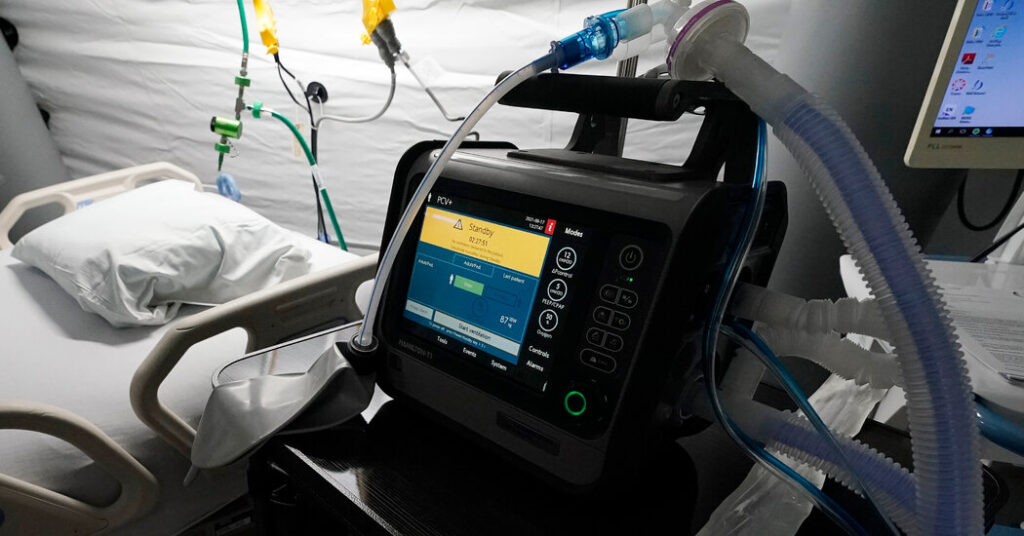 2 Men in Miami Sentenced for Stealing 192 Ventilators Bound for El Salvador
Two men in Miami have each been sentenced to 41 months in prison for stealing medical ventilators bound for a Covid-19 care facility in El Salvador as part of a U.S. aid program, federal authorities in Florida said on Friday.
The crime occurred in August 2020, according to a news release issued by the U.S. attorney's office in the Southern District of Florida after the sentencing of the second of the two men.
The men, Yoelvis Denis Hernandez, 42, and Luis Urra Montero, 25, stole a tractor-trailer from a parking lot in South Florida that was loaded with 192 ventilators, worth about $3 million, that were bound for Miami International Airport for shipping to El Salvador by the U.S. Agency for International Development, the statement said.
At the time, El Salvador was experiencing a pandemic surge and desperately seeking help to save severely ill residents.
A criminal complaint filed in U.S. District Court for the Southern District of Florida states that the truck's driver left the vehicle in a warehouse parking lot overnight in Boynton Beach, Fla., about 60 miles north of Miami, and that Mr. Hernandez and Mr. Montero went to the lot shortly before 2 a.m. on Aug. 9 and detached the 53-foot Hyundai trailer.
They then towed the trailer — with a tractor stolen a month earlier — to Loxahatchee Road in Parkland, Fla., where the local authorities later found it, according to the complaint.
Both men were eventually tracked down and pleaded guilty to theft of government property. Mr. Hernandez was sentenced in December of last year, and Mr. Montero was sentenced this week. Neither could immediately be reached for comment on Saturday.
The authorities said they had recovered "most of the stolen ventilators," but did not specify exactly how many.