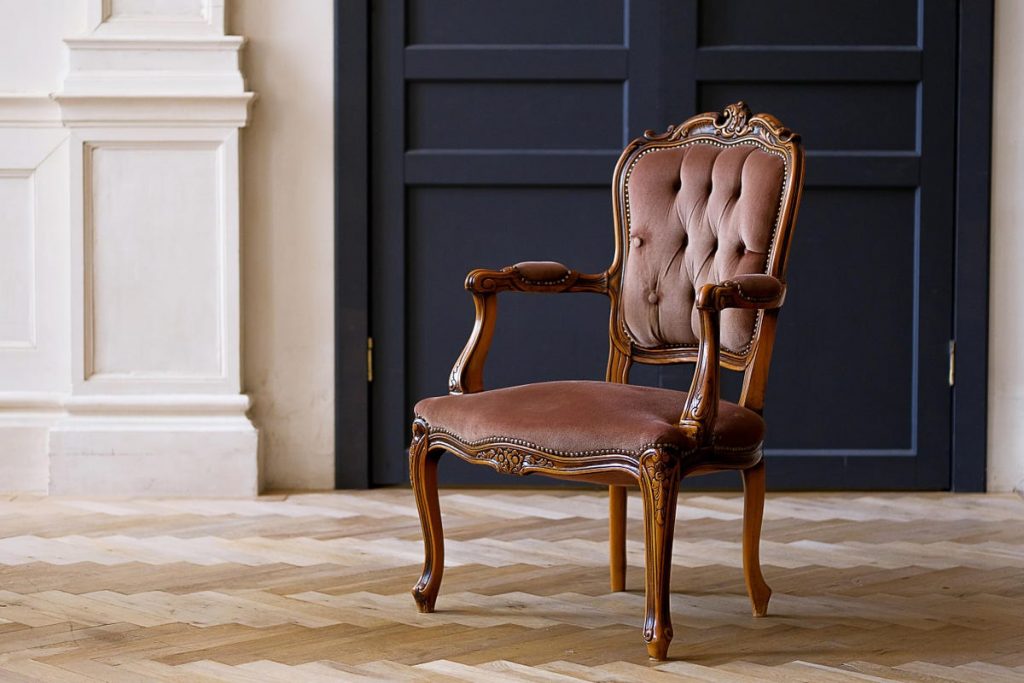 1stDibs And RH Are Going To Square Off In The Lucrative Market For Antiques
In Gary Friedman's most recent RH earnings call, he put global antiques marketplace 1stDibs on notice. He's coming after it, not as an acquisition target, but to eat its lunch. As part of his far-reaching vision for the RH ecosystem of "products, places, services and spaces," the company will launch RH Antiques & Artifacts.
"Walk through and count how many antiques and artifacts are in our galleries. A lot. People want to buy them and we have to say no because you can't go manufacture them," he said.
Enter RH Antiques & Artifacts: "Everything we do has to render everything else that we do more valuable rather than less valuable. RH Antiques & Artifacts will render our galleries more valuable. They are going to render our customers' homes more valuable. They are going to close a lot more sales. They are going to sell a lot more furniture," he continued.
Tipping his hat to 1stDibs – "I think it's great. They have done a great job aggregating the world of antiques." – he went on to criticize it for putting too much out there.
"Like finding a needle in a haystack," he said, as he explained RH Antiques & Artifacts will take a more curated approach. "You won't have to dig through the haystack to find the needle."
In that, he may be right. As envisioned, the RH way of merchandising and selling one-of-a-kind antiques will be on the gallery floor and displayed in context. 1stDibs sells objects. RH will sell them as part of an overall design. "It's about all these things in integration, not in isolation," Friedman continued.
On the other hand, people buy antiques as more than just a decorative accent. The objects themselves hold a special value. 1stDibs understands this better than most and, I would argue, better than RH, having been in the antiques business for 21 years.
First-mover advantage
1stDibs, which went public in June, has first-mover advantage as RH tries to move into its space, which UBS and Art Basel estimated was a $64.1 billion global market for art and antiques in 2019.
1stDibs calculates it holds nearly $11 billion in available stock from its 4,200+ sellers. Having conducted transactions with 3.5 million customers over the years, 1stDibs, as its name implies, has first dibs on the best one-of-a-kind art and antiques in demand today.
As strong a track record as RH has in disrupting the traditional luxury home market and as confident Gary Friedman is, he is at a distinct disadvantage as RH ventures into the largely opaque market of antiques.
1stDibs has a 21-year running start on RH and real data about what one-of-a-kind items luxury consumers want and what they are willing to pay.
More than furnishings
1stDibs cut its teeth in the antiques furniture and furnishings business. It started initially as a service for Paris Flea Market dealers to list their wares for sale with 1stDibs charging an advertising fee for listings.
Then in 2016, it changed its business model from advertising into a e-commerce marketplace. "At the beginning, all the conversation between buyers and sellers and placing the order was conducted offline. Now under our e-commerce model, it's a unified experience. We reduced the friction associated with buying in our market," explains David Rosenblatt, 1stDibs CEO.
After joining the company in 2012, Rosenblatt has continued to hone the company's mission to "deliver beauty, inspiration and incredible design to our customers."
That meant expanding its product offerings where is luxury customers, interior designers and collectors want it to venture. And it also has been guided by its carefully vetted international dealer base, who are the feet-on-the-ground when it comes to what people want.
Now besides antique and vintage furnishings, 1stDibs offers contemporary design, art, jewelry, fashion and fashion accessories.
And most recently, it added NFT art created by contemporary artists like Lee Mason, who goes by the name of Metageist. "NTFs represent the future of digital artifacts as they lend ideas the weight of provenance and authenticity," Mason said in a statement. "I feel we are at the beginning of an art renaissance."
Unlike other items on 1stDibs, the NFT art is sold by auction, something that Rosenblatt says the company is evaluating across the site. Further, he is bullish about the prospects of the new NFT category with a piece that just sold for 19.1 NFTs ($61,152) by artist OgiWorlds.
The amount of money that exchanges hands on 1stDibs is impressive, especially because items are bought sight unseen. It demonstrates the trust its customers have in the quality and authenticity of pieces sold there.
Last year, the gross merchandise value totaled $343 million, up 23% over 2019, and through the first half of this year, GMV has reached $221 million. Its number of active buyers has shown a similar uptick, rising 27% from 2019 to 2020.
Rosenblatt credits some of its recent growth to restricted travel due to the pandemic, as he shares the average distance between buyers and sellers on the platform for all confirmed orders is over 2,000 miles. But as customers become more familiar and comfortable trading for rare, precious objects through e-commerce, he sees 1stDibs' opportunity to grow exponentially.
And it's in these new product categories where 1stDibs has found its highest price points, including a Salvador Dali piece that sold for $1.4 million, a Van Cleef & Arpels vintage bracelet for $985,000 and a 50-million year old crocodile fossil for $880,000.
"We're always interested in expanding the range of products that we offer on the site," he shares.
Limited supply and growing demand is a formula for success
One customer segment that 1stDibs has great success cultivating is independent interior designers. About one-third of its sales are generated by designers and their average order size is significantly larger than that for consumers.
Interior designers are a customer base that could be a speed bump for RH, especially as it continues to encroach on their bread-and-butter business. The word on the street is independent interior designers hate to take their clients to RH, though they are often forced to at the clients' request.
This suggests why 1stDibs should welcome RH into its previously reserved space. RH packs a wallop of marketing muscle. With the launch of its RH Antiques & Artifacts offering, it will bring attention to a category that might seem off-limits to those without insider knowledge.
And because this is a market that by definition has very limited supply, more awareness and more demand will only result in increased prices. 1stDibs and its huge network of suppliers will only applaud that.
Rosenblatt and his 1stDibs team are not worried. Rather, his message to RH is bring it on:
"We've become known for providing access to the world's most remarkable treasures, for our strict vetting standards and for our platform's overall best-in-class user experience. But perhaps even more significant is the breadth of our offering, which is especially relevant in the market for one-of-a-kind vintage and antique pieces, along with the ability to communicate directly with the dealers who sourced those pieces.
"This winning combination has made us the go-to resource for our international audience of interior designers, collectors and consumers," he concludes.