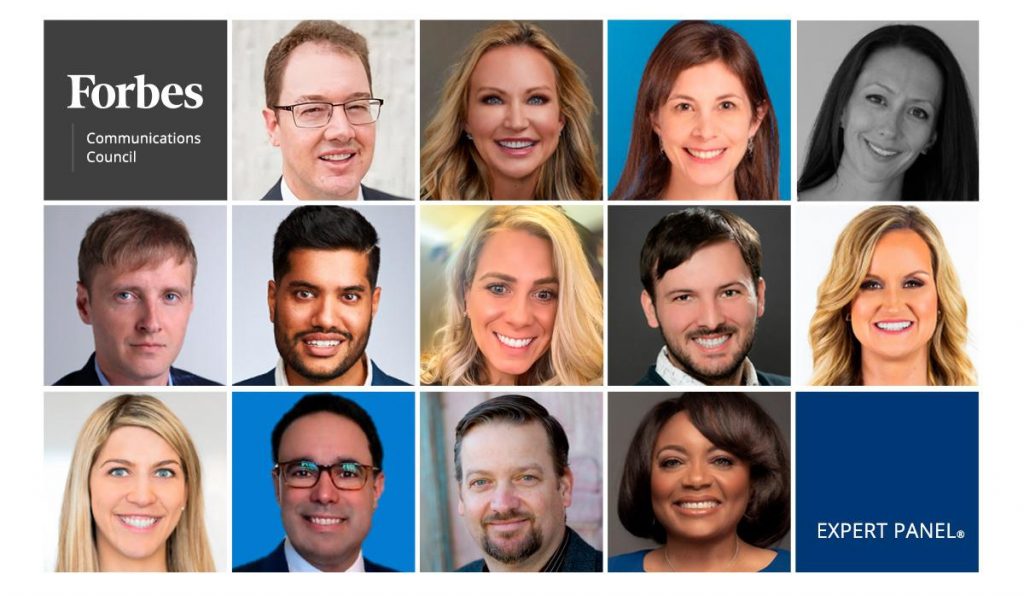 13 Tips To Connect And Integrate CRM Tools And Social Media Efforts
While your customer service representatives are busy fielding calls, chats, texts, emails and other forms of communication to handle customer issues and complaints, their counterparts on the marketing team might be dedicating resources to social listening. As the marketers try to determine the best approach to reaching target audiences based on their activity and level of engagement on social media, your salespeople are out in the field, learning about prospects' needs and objections. Where do their efforts intersect?
In any business, these three areas are deeply interrelated and can inform each other in strategic ways if teams are able to get and stay on the same page regarding their outreach to customers and prospects. Yet many companies haven't sufficiently tied their customer relationship management tools to their social media efforts.
If you're wondering how to integrate all of your CRM resources and social media efforts into a more cohesive system, 13 members of Forbes Communications Council offer their best advice for doing so successfully below.
1. Use A Third-Party Social Media Manager
While most CRMs provide social media monitoring and integration out of the box, they're often limited in their ability to provide deeper insight into trending keywords and topics across platforms. Using a third-party social media manager that provides analytics, historical data and metrics for both posts and paid social activity is well worth the cost if you want deeper analysis. – Brady Chatfield, PakMyMeds™ by RxSafe
2. Include All Channels Relevant To The Customer Journey
Nothing stands alone. Your strategy should include all relevant channels, as viewed through the lens of the customer buyer journey. Social media can be an intentional tactic in this journey. If your social media tactic is a lead-gen card, for example, the journey seamlessly continues to the CRM, kicking off the next step in the journey, such as email marketing or nurturing from the lead management team. – Nicole Braley, Inception Fertility Ventures
3. Understand Your Customer's Full Experience Journey
First, understand your customer's full experience journey to identify all the ways they are likely to interact with your business. Then, evaluate whether a social CRM platform would add value to your organization or if you just need better communication and collaboration between sales and marketing. Regardless of the path, the goal is to create a seamless relationship with your customer. – Whitney Cornuke , TalentLaunch
4. Use A Marketing Stack That Analyzes And Automates A Personalized Customer Experience
The intersection of the digital revolution and account-based marketing necessitates a marketing stack that not only provides an analytical view of the customer journey, but also automates a personalized customer experience (CX). Leveraging UTM codes within social media enables you to push analytics into the CRM. Conversely, customer segmentation within the CRM can drive personalization in social media. – Kelly Grover, Taconic Biosciences
---
Forbes Communications Council is an invitation-only community for executives in successful public relations, media strategy, creative and advertising agencies. Do I qualify?
---
5. Connect Automated Review Generation Software With Your Social Platforms
The best thing that we have done (which has continuously paid for itself multiple times over) is connect our automated review generation software with our social media platforms. Every time we get a review, it is posted to social media. The engagement is high, and the posts are often followed by orders for the same products that were reviewed. – Ross Kernez, HPOne
6. Integrate CRM And Social Tools With Customer Data Platforms
We know what the customer's social graph on Facebook looks like, but we don't know who they are when they walk into our store. Identifying digital personas across channels helps identify opportunities for service and communications, paving the way for loyalty campaigns. Customer data platforms can and should be integrated with your CRM and social media tools for a unified customer history. – Haseeb Tariq, Haseebtariq.com
7. Drive Integration With A Congruent Approach Between Teams
Regardless of the reporting structure for social media teams in an organization, there needs to be a congruent approach between marketing, communications and sales teams to tie it all together. Tools are not effective when used in a silo. Teams should interface with annual operating plans and KPIs to drive integration between platforms and verified leads into sales. – Kris Pugsley, Skyworks Solutions, Inc.
8. Use Unique Landing Pages To Ensure Accurate Attribution
Attribution is a tricky game for many businesses—sometimes it breaks and sometimes it doesn't work at all—but you need to rely on your CRM to deliver a picture of the buyer's journey so that you know where to invest. Creating unique landing pages for social media web traffic is a nifty hack; you can not only improve your conversion rates, but also precisely measure the impact of social media efforts. – Patrick Ward, Rootstrap
9. Find A Way To Track Your Interactions
You need a way to track your interactions. Integrations are useless without a metric and method to measure with. Once you can reduce each piece of data into something meaningful, you can combine the results and have a way to test where in the pipeline an outreach is failing or what is working most efficiently as you A/B test different strategies. – Crystal McFerran, The 20
10. Consider Implementing A Customer Care Software Suite
To ensure seamless customer case management, even if complaints or issues come in via social media channels, consider implementing a customer care software suite, such as Khoros or Sprout Social. By having customer care integrated with social media, agents will be able to see all customer interactions within a single pane of glass. This reduces question redundancy and helps agents respond in a more timely manner. – Merrily McGugan, LogicMonitor
11. Look For Ecosystems Rather Than Platforms
Before investing in such tools, look for ecosystems, not platforms. Of the various platforms, know which ones offer a wide variety of API integrations and investigate which of those can be best integrated to meet your needs. Also, think about scalability. Don't invest in a customer relationship ecosystem that you will outgrow. Instead, look to invest in something that can grow with you. – Boaz Santiago, energyware™
12. Create A Single Customer View
The single customer view is built by integrating CRM, social media, advertising, points of sale, support and other customer-facing tools using a customer data platform. This allows you to run campaigns based on customer insights, personalize the customer experience and better monitor marketing results. – Tom Treanor, Treasure Data
13. Integrate Paid Social With CRM Programs
Customer data from multiple sources can be activated across all channels, often using the same technology, and used to securely reach customers and lookalikes across social media. Paid social can now integrate with CRM programs in many different ways to attract new customers, re-engage inactive customers or integrate advertising with all CRM activity to enhance the customer experience. – Sharon Harris, Jellyfish