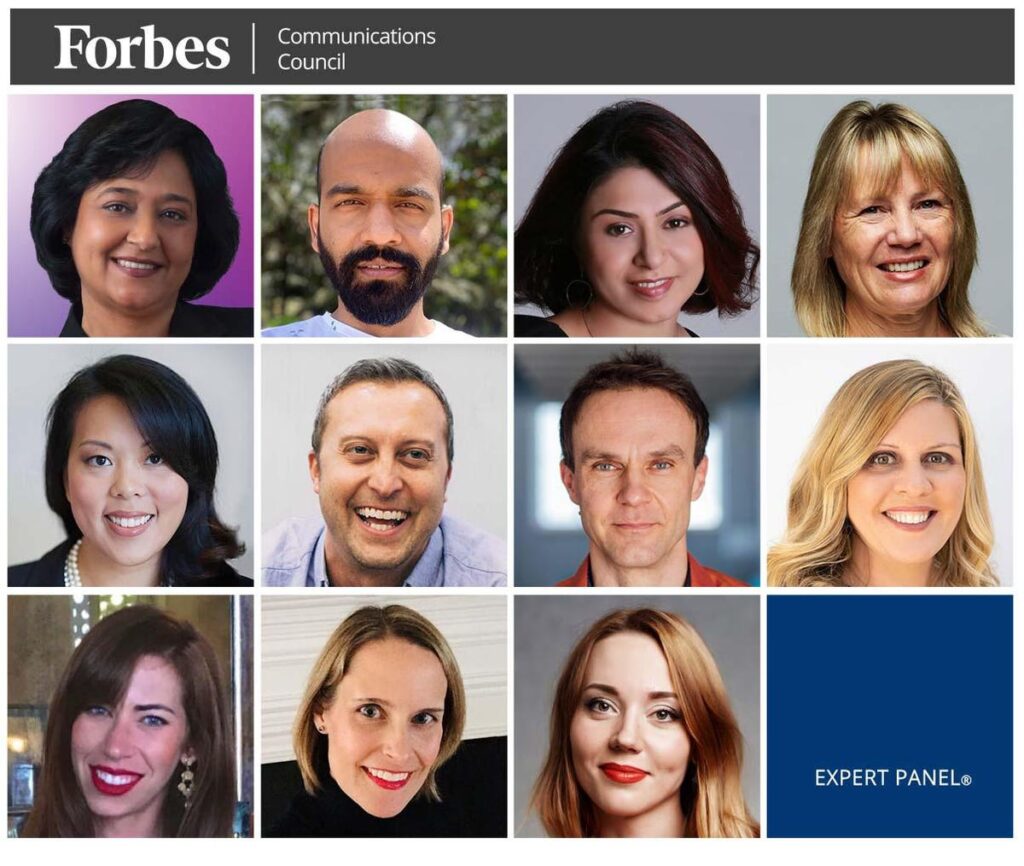 11 Tech Trends That Will Impact Professional Communications In 2022
Much of a professional communicator's work depends on tech that helps companies communicate with their stakeholders, create awareness and drive conversions among consumers, and track the results of their efforts. While every industry is bound to be affected by technology trends that continue to emerge in the new year, those working in the field of professional communications stand to feel the impact of recent technological advances, developments and use cases more than others.
The experts of Forbes Communications Council have their fingers on the pulse of the latest movements in comms-related tech, and their insights can help communications and marketing teams make smart choices about which tools and resources to invest in and leverage in 2022. Here, 11 of them offer their best predictions as to which technologies will most impact professional communications in the coming year.
1. Cloud-Native And SaaS Platforms To Boost Collaboration
Technology is what we use to communicate with peers and influence customers. I expect to see more cloud-native and software as a service platforms, such as Onshape, used in 2022 to boost real-time collaboration. Companies will design more easy-to-use tools, such as Zoom, that we can install and use within minutes. As communicators, we must be in the know and leverage emerging tech to engage better with clients and impact the bottom line. – Parna Sarkar-Basu, Brand and Buzz Marketing, LLC.
2. Investment In First-Party Data Solutions
Make first-party data your topmost priority. As we move toward a cookie-less world, where third-party cookies will disappear, organizations need to invest in solutions that make the most use of first-party data. This will also ensure that advertising and targeting are unbiased by relying on durable individual identifiers such as emails and phone numbers. – Priyank Shrivastava, Adobe
3. AI- And ML-Based Insights Into Message Resonance
With the overall adoption of technology and changing information consumption patterns, I am looking for artificial intelligence and machine learning to give insights into how well messages resonate with the audience. This will help demonstrate the real value of effective communication. I am also excited about technology helping with personalized engagement and creating a unique audience experience. – Jyoti Khan, Bricks & Clicks
4. Solutions That Utilize First-Party Data And AI/ML
With the third-party cookie crumbling, marketers will be increasingly challenged to get their messages to the right audience. Using solutions that utilize first-party data with AI and machine learning will help communicators reach the right person at the right moment. – Ingrid Burton, Quantcast
---
Forbes Communications Council is an invitation-only community for executives in successful public relations, media strategy, creative and advertising agencies. Do I qualify?
---
5. Greater Use Of Data Analytics To Drive ABM Campaigns
We are all inundated with emails, banner ads and videos vying for our attention. In 2022, greater utilization of data and analytics to drive account-based marketing campaigns and platforms that increase personalization and use of interactive elements will be critical. – Irene Froehlich, DrFirst, Inc.
6. The Use Of Social Media Insights To Build More Relevant Content
As we continue to embrace the era of digital transformation, channels such as social media are only gaining momentum and have proven to be critical communication tools. In the year ahead, communications professionals will need to be in lockstep with their communities to provide content that is authentic and relevant to their interests—and social is at the epicenter of where these insights converge. – Andrew Caravella, Sprout Social
7. The Rise Of The Multichannel Communication Platform
The rise of the multichannel communication platform will be a top tech trend in communications in 2022. It's becoming more important to meet employees where they are in the digital workplace, rather than forcing them to seek out relevant information in channels they otherwise don't use or have trouble accessing. – Frank Wolf, Staffbase
8. More Leveraging Of In-Product And In-App Insights
In 2022, communications and marketing teams will leverage more in-product and in-app insights, giving them a competitive advantage by offering visibility into their users and what drives growth and customer lifetime value. In a recent report, my team found more marketers are using product data, demonstrating that customer-facing teams can benefit from product data to drive better decisions and outcomes. – JJ Johnson, Amplitude
9. More Sales Made Via Short-Form Video
We've seen the monumental rise of short-form video this year, but I think we'll start to see more and more companies use the format for sales and not just entertainment. Of course, the sales messages conveyed via video will have to be entertaining in order for the vehicle of short-form video to help you sell. – Melissa Kandel, little word studio
10. Adapting Messages To TikTok And Similar Platforms
I think communications professionals are going to have to learn to adapt their messages to platforms such as TikTok in order to remain relevant. While TikTok and similar spaces may have been written off as only being relevant to younger generations, more and more Millennials and other older generations are becoming active there. – Kate Warrington, Academic Partnerships
11. A Continuing Shift From Email To Messaging Apps
I am expecting to see a continued shift from email to messaging apps. Virtual assistants of all types will provide more and more of the human interface to the world. This will be true of voice assistants for smart speakers, as well as chatbots, personal assistants and other tools. Workplace privacy will continue to be a major concern for many people. – Gala Grigoreva, Adsterra